The kitchen work triangle was created in the 1940s to enable single cooks working in tiny kitchens to maximize productivity by placing the most frequently used parts — the cooking, food preparation, and storage facilities – next to one another and making it a great kitchen.
The kitchen triangle is smart design tips and guidelines, according to most kitchen experts, but the changing demands of the modern family home design mean you don't have to follow it rigidly. Because many households today have many cooks working at the same time, the three points of the triangles are more likely to be 'working zones' inside a kitchen – especially in bigger kitchens with lots of space.
Nowadays, work zones have become popular among designers as an alternative to the traditional triangle design. After all, many individuals and homeowners these days have unique kitchen cabinets, appliances and demands, and the triangle is no longer a logical design. Kitchen work zones allow for greater creativity and originality.
Read also – 20 Best Kitchen Backsplash Ideas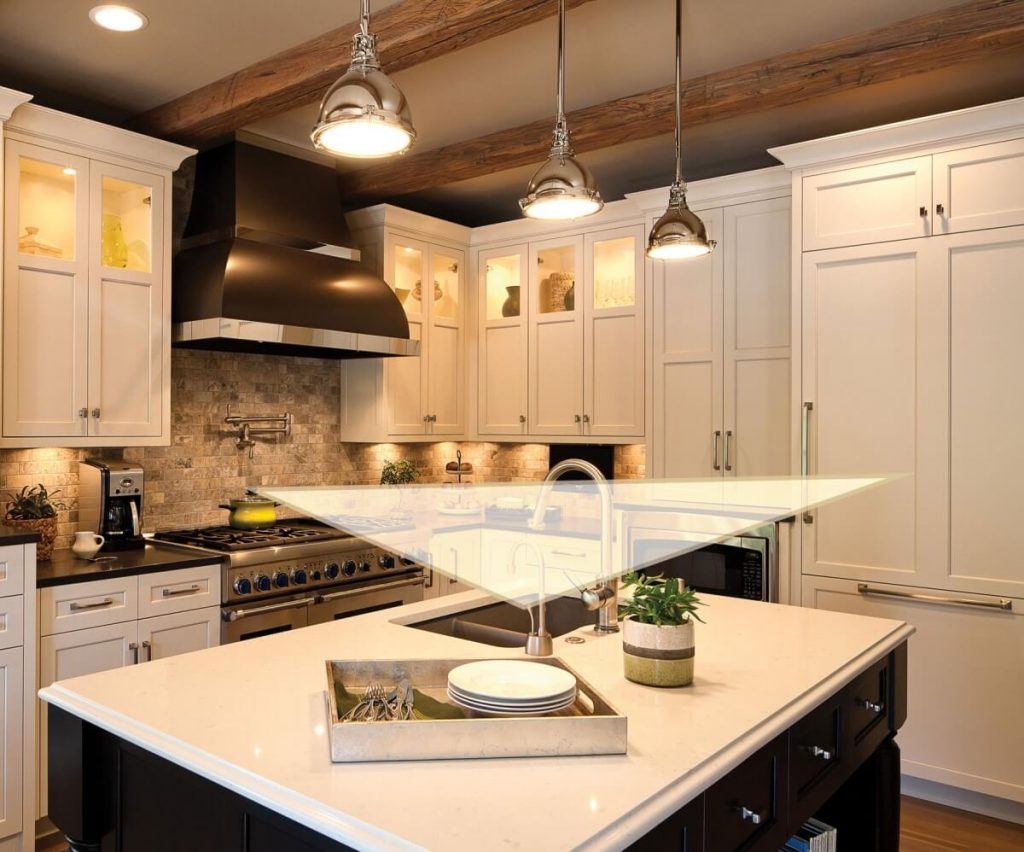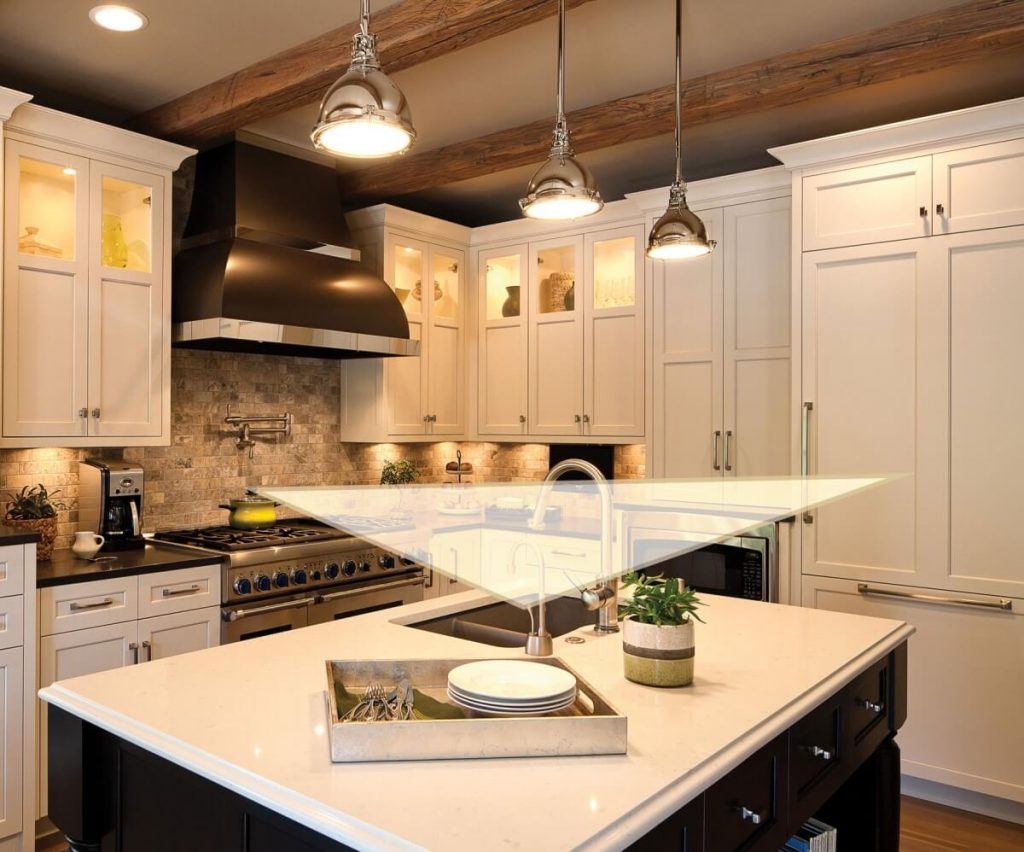 Image Credit: durasupreme.com
In 1929, during a women's exposition, the kitchen work triangle was first introduced as "circular routing." The idea fits in neatly with the popular at the time "scientific management" concepts, which emphasized labour efficiency and production but were later condemned for treating people like machines.
The concept was further refined in the 1940s by the Illinois School of Architecture, which brought it to its current form. The work triangle theory's outdated assumptions might be troublesome. Kitchens used to be primarily utilitarian rooms where the "housewife" could cook food.
Even today, for a single cook using the area, having the three primary kitchen elements close together is most advantageous. In today's world, habits and demands have evolved. The kitchen is frequently used by two cooks at the same time, and it is viewed as a more casual meeting spot for family and friends.
Furthermore, during the post-war era, kitchens have increased significantly in size, and a long list of appliances has become the standard. Today, we put a lot more demands on our kitchens than we did when the triangle idea was first introduced. Some designers feel that the kitchen work triangle concept should be abandoned entirely.
Read also – 80+ Modern Kitchen Design Ideas