This post may contain affiliate links, which means I'll receive a commission if you purchase through my link, at no extra cost to you. Please read full disclosure
here
.
BSL is hiring an Education + Courses Coordinator! We are SO excited to add another amazing member to the team
Here's more information on the job and how to apply:
About the job
The Education + Courses Coordinator will be responsible for the development, details and success of the BSL blogging education and courses business. As one of the largest revenue drivers for the business, this important role will help the BSL brand grow and thrive.
We are looking for someone who is a self-starter and will take initiative in each part of the role. They will be leading the growth and community surrounding around our blogging education.
**Due to the nature of this role, you can not have a website/blog of your own.
Core Functions:
Develop and implement blogging and education courses
Knowledgeable on every detail of educational content and courses
Provide top-tier customer service
Implement marketing and sales strategy to sell courses
Conduct market research to identify trends and new opportunities
Job Description:
Qualifications:
Blogging experience preferred, but not required (Bonus points if you've taken our blogging courses!)
WordPress experience preferred, but not required
Canva efficiency
High school diploma or equivalent
Experience with creating and launching marketing strategy and campaigns
Strong written (including copywriting) and verbal communication skills with both internal and external partners
Proactive and self-motivated with the ability to multitask multiple projects at once while adhering to tight deadlines
Ability to think both creatively and critically – Willing to think outside the box while also evaluating alternative solutions and best practices in order to make strategic decisions
Must be willing to come into office located in Cedarburg, WI.
Part-Time – 25 hours a week
Hourly = $25 an hour
Submit resume to [email protected]
more ideas you'll love: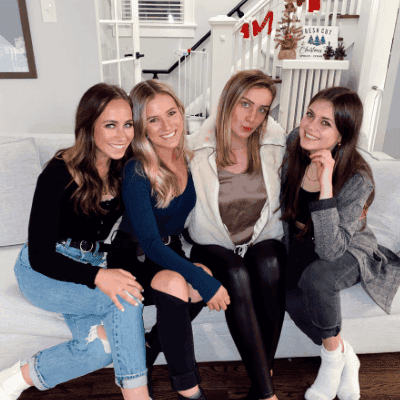 @media (min-width: 300px){[data-css="tve-u-173edd164ad"] { padding-bottom: 0px !important; }:not(#tve) [data-css="tve-u-173edd164ae"] { font-size: 18px !important; }:not(#tve) [data-css="tve-u-173edd164b0″] { font-size: 18px !important; }[data-css="tve-u-173edd164b1″] { padding-bottom: 0px !important; }:not(#tve) [data-css="tve-u-173edd164b2″] { font-size: 18px !important; }[data-css="tve-u-173edd164b2″] { line-height: 1em !important; }:not(#tve) [data-css="tve-u-173edd164b3″] { font-size: 18px !important; }[data-css="tve-u-173edd164b3″] { line-height: 1em !important; }:not(#tve) [data-css="tve-u-173edd164b4″] { font-size: 18px !important; }[data-css="tve-u-173edd164b4″] { line-height: 1em !important; }:not(#tve) [data-css="tve-u-173edd164b5″] { font-size: 18px !important; }[data-css="tve-u-173edd164b5″] { line-height: 1em !important; }:not(#tve) [data-css="tve-u-173edd164b6″] { font-size: 18px !important; }[data-css="tve-u-173edd164b6″] { line-height: 1em !important; }:not(#tve) [data-css="tve-u-173edd164b7″] { font-size: 18px !important; }[data-css="tve-u-173edd164b7″] { line-height: 1em !important; }:not(#tve) [data-css="tve-u-173edd164b8″] { font-size: 18px !important; }[data-css="tve-u-173edd164b8″] { line-height: 1em !important; }:not(#tve) [data-css="tve-u-173edd164ba"] { font-size: 18px !important; }[data-css="tve-u-173edd164ba"] { line-height: 1em !important; }[data-css="tve-u-173edd164bb"] { color: rgb(0, 155, 255) !important; }[data-css="tve-u-173edd164bf"] { color: rgb(0, 155, 255) !important; }:not(#tve) [data-css="tve-u-173edd164c3″] { font-size: 18px !important; }[data-css="tve-u-173edd164c5″] { margin-top: 0px !important; margin-bottom: 0px !important; padding: 0px !important; }:not(#tve) [data-css="tve-u-173edd164c6″] { font-size: 18px !important; }[data-css="tve-u-173edd164c7″] { padding: 0px !important; margin-top: 0px !important; margin-bottom: 0px !important; }[data-css="tve-u-173edd164c8″] { margin-top: 0px !important; margin-bottom: 0px !important; padding: 0px !important; }:not(#tve) [data-css="tve-u-173edd164c9″] { font-size: 18px !important; }[data-css="tve-u-173edd164ca"] { margin-top: 0px !important; margin-bottom: 0px !important; padding: 0px !important; }:not(#tve) [data-css="tve-u-173edd164cb"] { font-size: 18px !important; }[data-css="tve-u-173edd164cc"] { margin-top: 0px !important; margin-bottom: 0px !important; padding: 0px !important; }:not(#tve) [data-css="tve-u-173edd164cd"] { font-size: 18px !important; }[data-css="tve-u-173edd164ce"] { margin-top: 0px !important; margin-bottom: 0px !important; padding: 0px !important; }:not(#tve) [data-css="tve-u-173edd164cf"] { font-size: 18px !important; }[data-css="tve-u-173edd164d0″] { margin-top: 0px !important; margin-bottom: 0px !important; padding: 0px !important; }:not(#tve) [data-css="tve-u-173edd164d1″] { font-size: 18px !important; }[data-css="tve-u-173edd164d2″] { margin-top: 0px !important; padding: 0px !important; margin-bottom: 0px !important; }:not(#tve) [data-css="tve-u-173edd164d4″] { font-size: 18px !important; }[data-css="tve-u-173edd164d5″] { margin-top: 0px !important; margin-bottom: 0px !important; padding: 0px !important; }:not(#tve) [data-css="tve-u-173edd164d6″] { font-size: 18px !important; }[data-css="tve-u-173edd164d7″] { float: none; margin: 0px auto !important; }[data-css="tve-u-173edd164d8″] { width: 147px; float: none; margin-left: auto !important; margin-right: auto !important; }[data-css="tve-u-173edd164d9″] { margin-top: 0px !important; margin-bottom: 0px !important; padding: 0px !important; }[data-css="tve-u-173edd164da"] { width: 100%; }[data-css="tve-u-173edd164db"] { background-color: rgb(242, 214, 207); }[data-css="tve-u-173edd164dc"] { border: none !important; padding-top: 0px !important; padding-bottom: 0px !important; box-shadow: none !important; }[data-css="tve-u-173edd164de"] { padding-bottom: 0px !important; padding-top: 0px !important; padding-left: 0px !important; }[data-css="tve-u-173edd164df"] { color: rgb(161, 161, 161) !important; }:not(#tve) [data-css="tve-u-173edd164e0″] { font-size: 18px !important; }[data-css="tve-u-173edd164e1″] { margin-top: 0px !important; margin-bottom: 0px !important; padding: 0px !important; }:not(#tve) [data-css="tve-u-173edd164e3″] { font-size: 18px !important; }[data-css="tve-u-173edd164e4″] { float: none; margin: 0px auto !important; }[data-css="tve-u-173edd164e5″] { width: 147px; float: none; margin-left: auto !important; margin-right: auto !important; }[data-css="tve-u-173edd164e6″] { margin-top: 0px !important; margin-bottom: 0px !important; padding: 0px !important; }:not(#tve) [data-css="tve-u-173edd164e7″] { font-size: 18px !important; }[data-css="tve-u-173edd164e8″] { margin-top: 0px !important; margin-bottom: 0px !important; padding: 0px !important; }:not(#tve) [data-css="tve-u-173edd164e9″] { font-size: 18px !important; }[data-css="tve-u-173edd164ea"] { float: none; margin: 0px auto !important; }[data-css="tve-u-173edd164eb"] { width: 147px; float: none; margin-left: auto !important; margin-right: auto !important; }[data-css="tve-u-173edd164ec"] { margin-top: 0px !important; margin-bottom: 0px !important; padding: 0px !important; }:not(#tve) [data-css="tve-u-173edd164ed"] { font-size: 18px !important; }[data-css="tve-u-173edd164ee"] { margin-top: 0px !important; margin-bottom: 0px !important; padding: 0px !important; }:not(#tve) [data-css="tve-u-173edd164ef"] { font-size: 18px !important; }[data-css="tve-u-173edd164f0″] { float: none; margin: 0px auto !important; }[data-css="tve-u-173edd164f1″] { width: 147px; float: none; margin-left: auto !important; margin-right: auto !important; }[data-css="tve-u-173edd164f3″] { margin-top: 0px !important; margin-bottom: 0px !important; padding: 0px !important; }:not(#tve) [data-css="tve-u-173edd164f4″] { font-size: 18px !important; }[data-css="tve-u-173edd164f5″] { margin-top: 0px !important; margin-bottom: 0px !important; padding: 0px !important; }:not(#tve) [data-css="tve-u-173edd164f6″] { font-size: 18px !important; }[data-css="tve-u-173edd164f7″] { float: none; margin: 0px auto !important; }[data-css="tve-u-173edd164f8″] { width: 147px; float: none; margin-left: auto !important; margin-right: auto !important; }[data-css="tve-u-173edd164f9″] { margin-top: 0px !important; margin-bottom: 0px !important; padding: 0px !important; }:not(#tve) [data-css="tve-u-173edd164fa"] { font-size: 18px !important; }[data-css="tve-u-173edd164fb"] { float: none; margin: 0px auto !important; }[data-css="tve-u-173edd164fc"] { width: 147px; float: none; margin-left: auto !important; margin-right: auto !important; }[data-css="tve-u-173edd164fd"] { margin-top: 0px !important; margin-bottom: 0px !important; padding: 0px !important; }:not(#tve) [data-css="tve-u-173edd164fe"] { font-size: 18px !important; }[data-css="tve-u-173edd164ff"] { margin-top: 0px !important; margin-bottom: 0px !important; padding: 0px !important; }:not(#tve) [data-css="tve-u-173edd16503″] { font-size: 18px !important; }:not(#tve) [data-css="tve-u-173edd16505″] { font-size: 18px !important; }[data-css="tve-u-173edd16506″] { float: none; margin: 0px auto !important; }[data-css="tve-u-173edd16507″] { width: 147px; float: none; margin-left: auto !important; margin-right: auto !important; }[data-css="tve-u-173edd16508″] { margin-top: 0px !important; margin-bottom: 0px !important; padding: 0px !important; }:not(#tve) [data-css="tve-u-173edd16509″] { font-size: 18px !important; }[data-css="tve-u-173edd1650a"] { margin-top: 0px !important; margin-bottom: 0px !important; padding: 0px !important; }:not(#tve) [data-css="tve-u-173edd1650c"] { font-size: 18px !important; }[data-css="tve-u-173edd1650d"] { margin-top: 0px !important; margin-bottom: 0px !important; padding: 0px !important; }[data-css="tve-u-173edd1650f"] { margin-top: 0px !important; margin-bottom: 0px !important; padding: 0px !important; }[data-css="tve-u-173edd16511″] { float: none; z-index: 3; position: relative; margin: 0px auto !important; }[data-css="tve-u-173edd16512″] { width: 147px; float: none; margin-left: auto !important; margin-right: auto !important; }:not(#tve) [data-css="tve-u-173edd16523″] { font-size: 18px !important; }[data-css="tve-u-173edd16524″] { margin-top: 0px !important; margin-bottom: 0px !important; padding: 0px !important; }:not(#tve) [data-css="tve-u-173edd16530″] { font-size: 18px !important; }[data-css="tve-u-173edd16531″] { margin-top: 0px !important; margin-bottom: 0px !important; padding: 0px !important; }:not(#tve) [data-css="tve-u-173edd16532″] { font-size: 18px !important; }[data-css="tve-u-173edd16533″] { float: none; margin: 0px auto !important; }[data-css="tve-u-173edd16534″] { width: 147px; float: none; margin-left: auto !important; margin-right: auto !important; }[data-css="tve-u-173edd16535″] { margin-top: 0px !important; margin-bottom: 0px !important; padding: 0px !important; }[data-css="tve-u-173edd1653f"] { width: 94%; float: none; margin-left: auto !important; margin-right: auto !important; margin-top: 0px !important; }[data-css="tve-u-173edd16546″] { width: 311px; float: none; margin-top: 0px !important; margin-left: auto !important; margin-right: auto !important; }[data-css="tve-u-173edd16553″] { width: 381px; float: none; margin-left: auto !important; margin-right: auto !important; margin-top: 0px !important; }:not(#tve) [data-css="tve-u-173edd16563″] { font-size: 18px !important; }[data-css="tve-u-173edd16564″] { margin-top: 0px !important; margin-bottom: 0px !important; padding: 0px !important; }[data-css="tve-u-173edd1656a"] { float: none; margin: 0px auto !important; }[data-css="tve-u-173edd1656b"] { width: 147px; float: none; margin-left: auto !important; margin-right: auto !important; }[data-css="tve-u-173edd16575″] { margin-top: 0px !important; margin-bottom: 0px !important; padding: 0px !important; }[data-css="tve-u-173edd16576″] { margin-top: 0px !important; margin-bottom: 0px !important; }[data-css="tve-u-173edd16577″] { padding-bottom: 0px !important; padding-top: 0px !important; }:not(#tve) [data-css="tve-u-173edd16579″] { font-size: 18px !important; }:not(#tve) [data-css="tve-u-173edd1657a"] { color: rgb(206, 33, 111) !important; }:not(#tve) [data-css="tve-u-173edd1657b"] { color: rgb(206, 33, 111) !important; }:not(#tve) [data-css="tve-u-173edd1657c"] { color: rgb(206, 33, 111) !important; }:not(#tve) [data-css="tve-u-173edd1657d"] { color: rgb(206, 33, 111) !important; }[data-css="tve-u-173edd16580″] { width: 55%; float: none; margin-left: auto !important; margin-right: auto !important; margin-top: 0px !important; }[data-css="tve-u-173edd1658d"] { float: none; margin-left: auto !important; margin-right: auto !important; }[data-css="tve-u-173edd1658e"] { width: 147px; float: none; margin-left: auto !important; margin-right: auto !important; }[data-css="tve-u-173edd99c2d"] { font-size: 18px !important; }[data-css="tve-u-173edd99c32″] { font-size: 18px !important; }[data-css="tve-u-173edd9a472″] { font-size: 18px !important; }[data-css="tve-u-173edd9a474″] { font-size: 18px !important; }[data-css="tve-u-173ede2fa3e"] { float: none; margin-left: auto !important; margin-right: auto !important; }[data-css="tve-u-173ede358d9″] { width: 120px; float: none; margin-left: auto !important; margin-right: auto !important; }[data-css="tve-u-173fcfff6e3″] { color: rgb(161, 161, 161) !important; }:not(#tve) [data-css="tve-u-173fd1c426b"] { color: rgb(220, 196, 190) !important; font-size: 25px !important; –tcb-applied-color:rgb(220, 196, 190) !important; –tve-applied-color:rgb(220, 196, 190) !important; }[data-css="tve-u-173fea31102″] { float: none; margin: 0px auto !important; }[data-css="tve-u-173fea34153″] { margin-top: 0px !important; margin-bottom: 0px !important; }[data-css="tve-u-173fea344f4″] { padding-top: 0px !important; padding-bottom: 0px !important; }:not(#tve) [data-css="tve-u-173feb283f4″] { font-size: 18px !important; }:not(#tve) [data-css="tve-u-173feb29364″] { font-size: 18px !important; }:not(#tve) [data-css="tve-u-173feb2a24c"] { font-size: 18px !important; }:not(#tve) [data-css="tve-u-175ad969489″] li { margin-bottom: 1px !important; }[data-css="tve-u-175ad96e4bb"] .tcb-button-link { box-shadow: none; padding-right: 22px; padding-left: 22px; –tve-applied-box-shadow:none; background-image: none !important; background-color: rgb(242, 226, 223) !important; –tve-applied-background-image:none !important; –tve-applied-background-color:rgb(242, 226, 223) !important; padding-top: 12px !important; padding-bottom: 12px !important; }:not(#tve) [data-css="tve-u-175ad96e4bb"]:hover .tcb-button-link { background-image: none !important; background-color: rgb(0, 0, 0) !important; }:not(#tve) [data-css="tve-u-175ad96e4be"] { color: rgb(0, 0, 0) !important; –tcb-applied-color:rgb(0, 0, 0) !important; –tve-applied-color:rgb(0, 0, 0) !important; font-size: 22px !important; }:not(#tve) [data-css="tve-u-175ad96e4bb"] .tcb-button-link { line-height: 1.2em; font-size: 24px; }[data-css="tve-u-175ad96e4c7″] { –tcb-local-color-icon:rgb(255, 255, 255); –tcb-local-color-var:rgb(255, 255, 255); –tve-icon-size:18px; }:not(#tve) [data-css="tve-u-175ad96e4bb"] .tcb-button-link span { color: var(–tve-color, rgb(255, 255, 255)); –tve-applied-color:var$(–tve-color, var$(–tcb-color-3)); –tcb-applied-color:var$(–tcb-color-3); }[data-css="tve-u-175ad96e4bb"] { –tve-color:rgb(255, 255, 255); –tve-applied—tve-color:var$(–tcb-color-3); margin-bottom: 20px !important; margin-top: 0px !important; }[data-css="tve-u-175ad96e4ca"] { margin-top: 0px !important; padding: 0px !important; margin-bottom: 0px !important; }:not(#tve) [data-css="tve-u-175ad96e4bb"]:hover [data-css="tve-u-175ad96e4be"] { color: rgb(255, 255, 255) !important; –tcb-applied-color:var$(–tcb-color-3) !important; –tve-applied-color:var$(–tcb-color-3) !important; }[data-css="tve-u-175ad97289c"] .tcb-button-link { box-shadow: none; padding-right: 22px; padding-left: 22px; –tve-applied-box-shadow:none; background-image: none !important; background-color: rgb(242, 226, 223) !important; –tve-applied-background-image:none !important; –tve-applied-background-color:rgb(242, 226, 223) !important; padding-top: 12px !important; padding-bottom: 12px !important; }:not(#tve) [data-css="tve-u-175ad97289c"]:hover .tcb-button-link { background-image: none !important; background-color: rgb(0, 0, 0) !important; }:not(#tve) [data-css="tve-u-175ad97289e"] { color: rgb(0, 0, 0) !important; –tcb-applied-color:rgb(0, 0, 0) !important; –tve-applied-color:rgb(0, 0, 0) !important; font-size: 22px !important; }:not(#tve) [data-css="tve-u-175ad97289c"] .tcb-button-link { line-height: 1.2em; font-size: 24px; }[data-css="tve-u-175ad97289f"] { –tcb-local-color-icon:rgb(255, 255, 255); –tcb-local-color-var:rgb(255, 255, 255); –tve-icon-size:18px; }:not(#tve) [data-css="tve-u-175ad97289c"] .tcb-button-link span { color: var(–tve-color, rgb(255, 255, 255)); –tve-applied-color:var$(–tve-color, var$(–tcb-color-3)); –tcb-applied-color:var$(–tcb-color-3); }[data-css="tve-u-175ad97289c"] { –tve-color:rgb(255, 255, 255); –tve-applied—tve-color:var$(–tcb-color-3); margin-bottom: 20px !important; margin-top: 0px !important; }[data-css="tve-u-175ad9728a0″] { margin-top: 0px !important; padding: 0px !important; margin-bottom: 0px !important; }:not(#tve) [data-css="tve-u-175ad97289c"]:hover [data-css="tve-u-175ad97289e"] { color: rgb(255, 255, 255) !important; –tcb-applied-color:var$(–tcb-color-3) !important; –tve-applied-color:var$(–tcb-color-3) !important; }[data-css="tve-u-175ad978af4″] .tcb-button-link { box-shadow: none; padding-right: 22px; padding-left: 22px; –tve-applied-box-shadow:none; background-image: none !important; background-color: rgb(242, 226, 223) !important; –tve-applied-background-image:none !important; –tve-applied-background-color:rgb(242, 226, 223) !important; padding-top: 12px !important; padding-bottom: 12px !important; }:not(#tve) [data-css="tve-u-175ad978af4″]:hover .tcb-button-link { background-image: none !important; background-color: rgb(0, 0, 0) !important; }:not(#tve) [data-css="tve-u-175ad978af6″] { color: rgb(0, 0, 0) !important; –tcb-applied-color:rgb(0, 0, 0) !important; –tve-applied-color:rgb(0, 0, 0) !important; font-size: 22px !important; }:not(#tve) [data-css="tve-u-175ad978af4″] .tcb-button-link { line-height: 1.2em; font-size: 24px; }[data-css="tve-u-175ad978af7″] { –tcb-local-color-icon:rgb(255, 255, 255); –tcb-local-color-var:rgb(255, 255, 255); –tve-icon-size:18px; }:not(#tve) [data-css="tve-u-175ad978af4″] .tcb-button-link span { color: var(–tve-color, rgb(255, 255, 255)); –tve-applied-color:var$(–tve-color, var$(–tcb-color-3)); –tcb-applied-color:var$(–tcb-color-3); }[data-css="tve-u-175ad978af4″] { –tve-color:rgb(255, 255, 255); –tve-applied—tve-color:var$(–tcb-color-3); margin-bottom: 20px !important; margin-top: 0px !important; }[data-css="tve-u-175ad978af8″] { margin-top: 0px !important; padding: 0px !important; margin-bottom: 0px !important; }:not(#tve) [data-css="tve-u-175ad978af4″]:hover [data-css="tve-u-175ad978af6″] { color: rgb(255, 255, 255) !important; –tcb-applied-color:var$(–tcb-color-3) !important; –tve-applied-color:var$(–tcb-color-3) !important; }[data-css="tve-u-175ad97d3f4″] .tcb-button-link { box-shadow: none; padding-right: 22px; padding-left: 22px; –tve-applied-box-shadow:none; background-image: none !important; background-color: rgb(242, 226, 223) !important; –tve-applied-background-image:none !important; –tve-applied-background-color:rgb(242, 226, 223) !important; padding-top: 12px !important; padding-bottom: 12px !important; }:not(#tve) [data-css="tve-u-175ad97d3f4″]:hover .tcb-button-link { background-image: none !important; background-color: rgb(0, 0, 0) !important; }:not(#tve) [data-css="tve-u-175ad97d3f7″] { color: rgb(0, 0, 0) !important; –tcb-applied-color:rgb(0, 0, 0) !important; –tve-applied-color:rgb(0, 0, 0) !important; font-size: 22px !important; }:not(#tve) [data-css="tve-u-175ad97d3f4″] .tcb-button-link { line-height: 1.2em; font-size: 24px; }[data-css="tve-u-175ad97d3f8″] { –tcb-local-color-icon:rgb(255, 255, 255); –tcb-local-color-var:rgb(255, 255, 255); –tve-icon-size:18px; }:not(#tve) [data-css="tve-u-175ad97d3f4″] .tcb-button-link span { color: var(–tve-color, rgb(255, 255, 255)); –tve-applied-color:var$(–tve-color, var$(–tcb-color-3)); –tcb-applied-color:var$(–tcb-color-3); }[data-css="tve-u-175ad97d3f4″] { –tve-color:rgb(255, 255, 255); –tve-applied—tve-color:var$(–tcb-color-3); margin-bottom: 20px !important; margin-top: 0px !important; }[data-css="tve-u-175ad97d3fa"] { margin-top: 0px !important; padding: 0px !important; margin-bottom: 0px !important; }:not(#tve) [data-css="tve-u-175ad97d3f4″]:hover [data-css="tve-u-175ad97d3f7″] { color: rgb(255, 255, 255) !important; –tcb-applied-color:var$(–tcb-color-3) !important; –tve-applied-color:var$(–tcb-color-3) !important; }[data-css="tve-u-175ad983075″] .tcb-button-link { box-shadow: none; padding-right: 22px; padding-left: 22px; –tve-applied-box-shadow:none; background-image: none !important; background-color: rgb(242, 226, 223) !important; –tve-applied-background-image:none !important; –tve-applied-background-color:rgb(242, 226, 223) !important; padding-top: 12px !important; padding-bottom: 12px !important; }:not(#tve) [data-css="tve-u-175ad983075″]:hover .tcb-button-link { background-image: none !important; background-color: rgb(0, 0, 0) !important; }:not(#tve) [data-css="tve-u-175ad983079″] { color: rgb(0, 0, 0) !important; –tcb-applied-color:rgb(0, 0, 0) !important; –tve-applied-color:rgb(0, 0, 0) !important; font-size: 22px !important; }:not(#tve) [data-css="tve-u-175ad983075″] .tcb-button-link { line-height: 1.2em; font-size: 24px; }[data-css="tve-u-175ad98307a"] { –tcb-local-color-icon:rgb(255, 255, 255); –tcb-local-color-var:rgb(255, 255, 255); –tve-icon-size:18px; }:not(#tve) [data-css="tve-u-175ad983075″] .tcb-button-link span { color: var(–tve-color, rgb(255, 255, 255)); –tve-applied-color:var$(–tve-color, var$(–tcb-color-3)); –tcb-applied-color:var$(–tcb-color-3); }[data-css="tve-u-175ad983075″] { –tve-color:rgb(255, 255, 255); –tve-applied—tve-color:var$(–tcb-color-3); margin-bottom: 20px !important; margin-top: 0px !important; }[data-css="tve-u-175ad98307b"] { margin-top: 0px !important; padding: 0px !important; margin-bottom: 0px !important; }:not(#tve) [data-css="tve-u-175ad983075″]:hover [data-css="tve-u-175ad983079″] { color: rgb(255, 255, 255) !important; –tcb-applied-color:var$(–tcb-color-3) !important; –tve-applied-color:var$(–tcb-color-3) !important; }[data-css="tve-u-175ad98d660″] { color: rgb(51, 51, 51) !important; }[data-css="tve-u-175ad98d664″] { color: rgb(51, 51, 51) !important; }[data-css="tve-u-175ad98f95b"] { color: rgb(51, 51, 51) !important; }[data-css="tve-u-175ad991815″] { color: rgb(51, 51, 51) !important; }[data-css="tve-u-175ad9932a9″] { color: rgb(51, 51, 51) !important; }[data-css="tve-u-175ad994bd4″] { color: rgb(51, 51, 51) !important; }[data-css="tve-u-175ad996df7″] { color: rgb(51, 51, 51) !important; }[data-css="tve-u-17cccc3a827″] { padding: 0px !important; }[data-css="tve-u-17cccc3a828″] { width: 353px; margin-left: 10px !important; margin-top: 30px !important; margin-bottom: 15px !important; }[data-css="tve-u-17cccc3a829″] { background-color: rgb(241, 229, 229) !important; –background-color:rgb(241, 229, 229) !important; –tve-applied-background-color:rgb(241, 229, 229) !important; }[data-css="tve-u-17cccc3a82a"] { width: 377px; –tve-alignment:center; float: none; margin: 0px auto 10px !important; }[data-css="tve-u-17cccc3a82b"] { max-width: 46.3994%; }[data-css="tve-u-17cccc3a82c"] { max-width: 53.6%; }[data-css="tve-u-17cccc3a82e"] { –tve-alignment:center; float: none; margin: -210px auto 10px !important; }[data-css="tve-u-17cccc3a82f"] { padding-bottom: 0px !important; }[data-css="tve-u-17cccc3f655″] { margin-top: 0px !important; margin-bottom: 0px !important; }[data-css="tve-u-17cccc3f656″] { padding-top: 0px !important; padding-right: 0px !important; padding-bottom: 0px !important; }[data-css="tve-u-17cccc3f657″] { margin-top: 20px !important; margin-bottom: 0px !important; padding: 0px !important; }[data-css="tve-u-17cccc3f658″] { background-color: rgb(241, 229, 229) !important; –background-color:rgb(241, 229, 229) !important; –tve-applied-background-color:rgb(241, 229, 229) !important; }[data-css="tve-u-17cccc3f659″] { width: 354px; –tve-alignment:center; float: none; margin: 65px auto 10px 25px !important; }[data-css="tve-u-17cccc3f65b"] { width: 380px; –tve-alignment:center; float: none; margin: 10px auto 0px !important; }[data-css="tve-u-17cccc3f65c"] { max-width: 53.4965%; }[data-css="tve-u-17cccc3f65d"] { background-image: linear-gradient(rgb(241, 229, 229), rgb(241, 229, 229)) !important; background-size: auto !important; background-position: 50% 50% !important; background-attachment: scroll !important; background-repeat: no-repeat !important; –background-image:linear-gradient(rgb(241, 229, 229), rgb(241, 229, 229)) !important; –background-size:auto !important; –background-position:50% 50% !important; –background-attachment:scroll !important; –background-repeat:no-repeat !important; –tve-applied-background-image:linear-gradient(rgb(241, 229, 229), rgb(241, 229, 229)) !important; }[data-css="tve-u-17cccc3f65e"] { max-width: 46.4996%; }[data-css="tve-u-17cccc3f65f"] { –tve-alignment:center; float: none; margin-top: -165px !important; padding-left: 15px !important; padding-right: 1px !important; margin-left: auto !important; margin-right: auto !important; }[data-css="tve-u-17cccc3f660″] { margin-left: 0px; margin-top: 0px; width: 100% !important; max-width: none !important; }[data-css="tve-u-17cccc3f659″] .tve_image_frame { height: 100%; }}@media (max-width: 767px){[data-css="tve-u-173edd164ad"] { padding-bottom: 0px !important; }[data-css="tve-u-17cccc3a828″] { –tve-alignment:center; float: none; margin: 0px auto 1px !important; }[data-css="tve-u-17cccc3a82a"] { width: 335px; }[data-css="tve-u-17cccc3a830″] { margin-top: 0px; margin-left: 0px; width: 100% !important; max-width: none !important; }[data-css="tve-u-17cccc3a82a"] .tve_image_frame { height: 100%; }[data-css="tve-u-17cccc3a82e"] { margin-top: -189px !important; }[data-css="tve-u-17cccc3f659″] { width: 331px; –tve-alignment:center; float: none; margin: 0px auto !important; }[data-css="tve-u-17cccc3f65b"] { margin-right: 0px !important; margin-left: 0px !important; }[data-css="tve-u-17cccc3f660″] { margin-top: 0px; margin-left: 0px; }}
Looking for the perfect college girl gift ideas? Here are a variety of gifts for every type of college girl. Gifting for college girls can either be Continue Reading
Reader Interactions