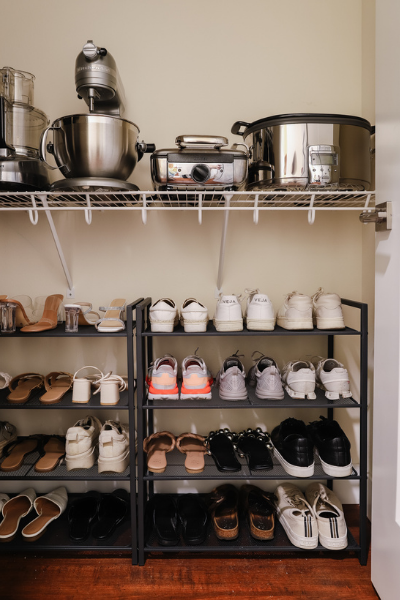 My pantry is probably the organizational challenge I'm most proud of to be honest. I went through and planned out how to organize my pantry about a year ago and recently gave an update on how well it's worked for me.
I pretty much used every single one of my all-time favorite organization products in my pantry. Like I said before, I am absolutely obsessed with my turntables. I used these flat ones in my pantry instead of the ones with dividers to keep all of my sauces and cans.
For everything else, I used these white plastic bins and these tan woven ones from The Container Store. I use these all around my apartment but especially in my pantry to keep all the bigger things in, like my cookbooks, drink cans, wine bottles, etc.
I also knew I wanted to label everything, but I obviously couldn't put a sticker on the woven baskets, so I bought these gold label clips to use instead, which I think made the perfect finishing touch. If you're looking to step up your pantry organization game just that much more, I would for sure say these are the best organization products to do it.