This post may contain affiliate links, which means I'll receive a commission if you purchase through my link, at no extra cost to you. Please read full disclosure
here
.
Here are all the BSL Team's favorite products we're loving this week!
Another week, another favorite things where we, the BSL team, spill the tea ☕️ on our absolute favorite products. Unfortunately as soon as one of us tells the other we love something, we all immediately have to buy it. So my advice to you, before you start reading this post, is to please proceed with caution 😂.
Also, a reminder that Mother's Day is right around the corner and some of this weeks favorite products would be perfect to give to your Mom (Sarah's eyeshadow palette, Charli's lash serum, etc.).
Hope you enjoy and let us know what you're favorite things are this week!
Here are all the products the BSL Team is obsessing over this week.
BSL TEAM'S WEEKLY FAVORITE PRODUCTS:
1. Hannah's holy grail stick-on nails
I am in LOVE with static nails. I genuinely get compliments on them every time I put on a new set of nails, and people are shocked when I tell them that they're glue on. Also – they last for so long if you follow the directions on the packaging. Someone today literally just asked me "how are those nails still on?". I will say, I like to shape them to make them a little shorter and rounder sometimes, but other than that, it could not be easier. AND they have them at Ulta now!! – Hannah
Here's a discount link for $5 off!
2. Charli's secret to long lashes
This has been around for a while but I'm just here to say it seriously works. This lash serum has been my holy grail product since high school!! I always get asked how my eyelashes are so long and this is why!! – Charli
3. The Glossier palette Sarah can't stop using
Hannah on the team got me this as a Christmas gift and I'm obsessed!! I've been using it ever since. It gives such a fun shimmer that I love to add for going out. –Sarah
4. The *crucial* step in Izzy's morning routine
I waited way too long to finally get an ice roller, but now that I have I can't imagine my morning routine without one. It's probably my favorite part of my morning. There's no need to buy the expensive ones, this one works just as well!! – Izzy
5. Sophia's invisible secret weapon
I'm a nipple cover girl 😂. I usually buy the non-adhesive nip covers from Target and love them but my store never has them in stock!! With summer coming up, I ended up buying these sticky ones from Amazon. I'm now a full-force sticky nips type of girl hahaha. I just forget they're there! Also, these had amazing reviews and come with a really nice cover. – Sophie
6. The one thing you're guaranteed to see Shelby wearing all. the. time.
These sunglasses have become a staple in my wardrobe. I seriously wear them every day. I've decided that I am not a big price tag girlie when it comes to sunglasses. They are too easy to lose, break, etc. and the ones on Amazon are just as good (especially if you're getting the style I did). At the end of the day, whether you're shopping at Prada or TJ Maxx, plastic is plastic✨. – Shelby
This post was all about the BSL teams favorite products this week.
Other posts you'll love:
more ideas you'll love: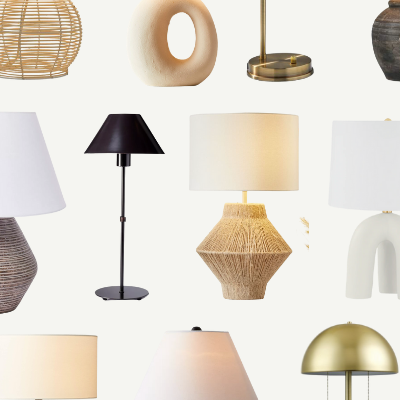 @media (min-width: 300px){:not(#tve) [data-css="tve-u-17f0e6ba7f0″] { font-size: 18px !important; }[data-css="tve-u-17f0e6ba7f1″] { width: 100%; }[data-css="tve-u-17f0e6ba7f2″] { padding-bottom: 0px !important; }[data-css="tve-u-17f0e6ba7f3″] { padding-bottom: 0px !important; }:not(#tve) [data-css="tve-u-17f0e6ba7f4″] { color: rgb(220, 196, 190) !important; –tcb-applied-color:rgb(220, 196, 190) !important; –tve-applied-color:rgb(220, 196, 190) !important; font-size: 42px !important; }[data-css="tve-u-17f0e6bf3f9″] { padding: 0px !important; margin-top: 10px !important; }[data-css="tve-u-17f0e6bf3fb"] { margin-top: 19px !important; }:not(#tve) [data-css="tve-u-17f0e6bf3fc"] { line-height: 1.2em !important; }[data-css="tve-u-17f0e6bf3fd"] { justify-content: center !important; }[data-css="tve-u-17f0e6bf3ff"] .tcb-button-link { box-shadow: none; padding-right: 22px; padding-left: 22px; –tve-applied-box-shadow:none; background-image: none !important; background-color: rgb(242, 226, 223) !important; –tve-applied-background-image:none !important; –tve-applied-background-color:rgb(242, 226, 223) !important; padding-top: 12px !important; padding-bottom: 12px !important; }:not(#tve) [data-css="tve-u-17f0e6bf3ff"]:hover .tcb-button-link { background-image: none !important; background-color: rgb(0, 0, 0) !important; }:not(#tve) [data-css="tve-u-17f0e6bf401″] { color: rgb(0, 0, 0) !important; –tcb-applied-color:rgb(0, 0, 0) !important; –tve-applied-color:rgb(0, 0, 0) !important; font-size: 22px !important; }:not(#tve) [data-css="tve-u-17f0e6bf3ff"] .tcb-button-link { line-height: 1.2em; font-size: 24px; }[data-css="tve-u-17f0e6bf402″] { –tcb-local-color-icon:rgb(255, 255, 255); –tcb-local-color-var:rgb(255, 255, 255); –tve-icon-size:18px; }:not(#tve) [data-css="tve-u-17f0e6bf3ff"] .tcb-button-link span { color: var(–tve-color, rgb(255, 255, 255)); –tve-applied-color:var$(–tve-color, var$(–tcb-color-3)); –tcb-applied-color:var$(–tcb-color-3); }[data-css="tve-u-17f0e6bf3ff"] { –tve-color:rgb(255, 255, 255); –tve-applied—tve-color:var$(–tcb-color-3); margin-bottom: 20px !important; margin-top: -10px !important; }:not(#tve) [data-css="tve-u-17f0e6bf3ff"]:hover [data-css="tve-u-17f0e6bf401″] { color: rgb(255, 255, 255) !important; –tcb-applied-color:var$(–tcb-color-3) !important; –tve-applied-color:var$(–tcb-color-3) !important; }[data-css="tve-u-17f0e6bf403″] { max-width: 55%; }:not(#tve) [data-css="tve-u-17f0e6bf404″] { color: rgb(198, 198, 198) !important; –tcb-applied-color:rgb(198, 198, 198) !important; –tve-applied-color:rgb(198, 198, 198) !important; font-size: 18px !important; }[data-css="tve-u-17f0e6bf405″] { max-width: 45%; }[data-css="tve-u-17f0e6bf407″] { padding-top: 0px !important; padding-bottom: 0px !important; }[data-css="tve-u-17f0e6bf408″] { width: 241px; –tve-alignment:center; float: none; margin: 0px auto 27px !important; padding: 1px !important; }[data-css="tve-u-17f0e6c46e1″] { padding: 0px !important; margin-top: 10px !important; }[data-css="tve-u-17f0e6c46e3″] { margin-top: 19px !important; }:not(#tve) [data-css="tve-u-17f0e6c46e4″] { line-height: 1.2em !important; }[data-css="tve-u-17f0e6c46e5″] { justify-content: center !important; }[data-css="tve-u-17f0e6c46e6″] .tcb-button-link { box-shadow: none; padding-right: 22px; padding-left: 22px; –tve-applied-box-shadow:none; background-image: none !important; background-color: rgb(242, 226, 223) !important; –tve-applied-background-image:none !important; –tve-applied-background-color:rgb(242, 226, 223) !important; padding-top: 12px !important; padding-bottom: 12px !important; }:not(#tve) [data-css="tve-u-17f0e6c46e6″]:hover .tcb-button-link { background-image: none !important; background-color: rgb(0, 0, 0) !important; }:not(#tve) [data-css="tve-u-17f0e6c46e7″] { color: rgb(0, 0, 0) !important; –tcb-applied-color:rgb(0, 0, 0) !important; –tve-applied-color:rgb(0, 0, 0) !important; font-size: 22px !important; }:not(#tve) [data-css="tve-u-17f0e6c46e6″] .tcb-button-link { line-height: 1.2em; font-size: 24px; }[data-css="tve-u-17f0e6c46e8″] { –tcb-local-color-icon:rgb(255, 255, 255); –tcb-local-color-var:rgb(255, 255, 255); –tve-icon-size:18px; }:not(#tve) [data-css="tve-u-17f0e6c46e6″] .tcb-button-link span { color: var(–tve-color, rgb(255, 255, 255)); –tve-applied-color:var$(–tve-color, var$(–tcb-color-3)); –tcb-applied-color:var$(–tcb-color-3); }[data-css="tve-u-17f0e6c46e6″] { –tve-color:rgb(255, 255, 255); –tve-applied—tve-color:var$(–tcb-color-3); margin-bottom: 20px !important; margin-top: -10px !important; }:not(#tve) [data-css="tve-u-17f0e6c46e6″]:hover [data-css="tve-u-17f0e6c46e7″] { color: rgb(255, 255, 255) !important; –tcb-applied-color:var$(–tcb-color-3) !important; –tve-applied-color:var$(–tcb-color-3) !important; }[data-css="tve-u-17f0e6c46ea"] { max-width: 55%; }:not(#tve) [data-css="tve-u-17f0e6c46eb"] { color: rgb(198, 198, 198) !important; –tcb-applied-color:rgb(198, 198, 198) !important; –tve-applied-color:rgb(198, 198, 198) !important; font-size: 18px !important; }[data-css="tve-u-17f0e6c46ec"] { max-width: 45%; }[data-css="tve-u-17f0e6c46ed"] { padding-top: 0px !important; padding-bottom: 0px !important; }[data-css="tve-u-17f0e6c46ee"] { float: none; margin-left: auto !important; margin-right: auto !important; margin-top: 0px !important; }[data-css="tve-u-17f0e6c46f0″] { margin-top: 0px !important; margin-bottom: 0px !important; }[data-css="tve-u-17f0e6c46f1″] { padding-top: 0px !important; padding-bottom: 0px !important; }[data-css="tve-u-17f0e6c46f2″] { max-width: 100%; }[data-css="tve-u-17f0e6c6f35″] { padding: 0px !important; margin-top: 10px !important; }[data-css="tve-u-17f0e6c6f37″] { margin-top: 19px !important; }:not(#tve) [data-css="tve-u-17f0e6c6f38″] { line-height: 1.2em !important; }[data-css="tve-u-17f0e6c6f39″] { justify-content: center !important; }[data-css="tve-u-17f0e6c6f3b"] .tcb-button-link { box-shadow: none; padding-right: 22px; padding-left: 22px; –tve-applied-box-shadow:none; background-image: none !important; background-color: rgb(242, 226, 223) !important; –tve-applied-background-image:none !important; –tve-applied-background-color:rgb(242, 226, 223) !important; padding-top: 12px !important; padding-bottom: 12px !important; }:not(#tve) [data-css="tve-u-17f0e6c6f3b"]:hover .tcb-button-link { background-image: none !important; background-color: rgb(0, 0, 0) !important; }:not(#tve) [data-css="tve-u-17f0e6c6f3c"] { color: rgb(0, 0, 0) !important; –tcb-applied-color:rgb(0, 0, 0) !important; –tve-applied-color:rgb(0, 0, 0) !important; font-size: 22px !important; }:not(#tve) [data-css="tve-u-17f0e6c6f3b"] .tcb-button-link { line-height: 1.2em; font-size: 24px; }[data-css="tve-u-17f0e6c6f3d"] { –tcb-local-color-icon:rgb(255, 255, 255); –tcb-local-color-var:rgb(255, 255, 255); –tve-icon-size:18px; }:not(#tve) [data-css="tve-u-17f0e6c6f3b"] .tcb-button-link span { color: var(–tve-color, rgb(255, 255, 255)); –tve-applied-color:var$(–tve-color, var$(–tcb-color-3)); –tcb-applied-color:var$(–tcb-color-3); }[data-css="tve-u-17f0e6c6f3b"] { –tve-color:rgb(255, 255, 255); –tve-applied—tve-color:var$(–tcb-color-3); margin-bottom: 20px !important; margin-top: -10px !important; }:not(#tve) [data-css="tve-u-17f0e6c6f3b"]:hover [data-css="tve-u-17f0e6c6f3c"] { color: rgb(255, 255, 255) !important; –tcb-applied-color:var$(–tcb-color-3) !important; –tve-applied-color:var$(–tcb-color-3) !important; }[data-css="tve-u-17f0e6c6f3e"] { max-width: 55%; }:not(#tve) [data-css="tve-u-17f0e6c6f3f"] { color: rgb(198, 198, 198) !important; –tcb-applied-color:rgb(198, 198, 198) !important; –tve-applied-color:rgb(198, 198, 198) !important; font-size: 18px !important; }[data-css="tve-u-17f0e6c6f40″] { max-width: 45%; }[data-css="tve-u-17f0e6c6f42″] { padding-top: 0px !important; padding-bottom: 0px !important; }[data-css="tve-u-17f0e6c6f43″] { width: 241px; –tve-alignment:center; float: none; margin: 0px auto 27px !important; padding: 1px !important; }[data-css="tve-u-17f0e7899eb"] { width: 241px; –tve-alignment:center; float: none; margin: 0px auto 27px !important; padding: 1px !important; }[data-css="tve-u-17f0e7899eb"] .tve_image_frame { height: 100%; }[data-css="tve-u-17f0e7899f1″] { margin-left: -1.083px; width: 102% !important; max-width: none !important; }[data-css="tve-u-17f0e800aae"] { max-width: 55%; }[data-css="tve-u-17f0e829bb6″] { max-width: 55%; }[data-css="tve-u-17f0e84a74f"] { max-width: 55%; }:not(#tve) [data-css="tve-u-17f0eb38c05″] { font-size: 26px !important; color: rgb(220, 196, 190) !important; –tcb-applied-color:rgb(220, 196, 190) !important; –tve-applied-color:rgb(220, 196, 190) !important; }[data-css="tve-u-17f0eb38c07″] { padding-top: 10px !important; }[data-css="tve-u-17f0eb3ed4b"] { width: 100%; –tve-alignment:center; float: none; margin: 0px auto !important; padding-bottom: 0px !important; }[data-css="tve-u-17f0eb3ed4b"] .tve_image_frame { height: 100%; }[data-css="tve-u-17f0eb3ed4d"] { margin-left: -60px; margin-top: 0px; width: 135% !important; max-width: none !important; }[data-css="tve-u-17f0eb3ed4e"] { padding: 0px !important; margin-top: 0px !important; }[data-css="tve-u-17f0eb3ed4f"] { box-shadow: rgba(0, 0, 0, 0.15) 0px 3px 7px 0px; –tve-applied-box-shadow:0px 3px 7px 0px rgba(0, 0, 0, 0.15); margin-right: 20px !important; margin-left: 20px !important; }:not(#tve) [data-css="tve-u-17f0eb3ed50″] { letter-spacing: 0px; color: rgb(220, 196, 190) !important; –tcb-applied-color:rgb(220, 196, 190) !important; –tve-applied-color:rgb(220, 196, 190) !important; font-size: 22px !important; text-transform: none !important; }[data-css="tve-u-17f0eb3ed51″] { max-width: 50%; }:not(#tve) [data-css="tve-u-17f0eb3ed52″] { letter-spacing: 3px; color: rgb(255, 255, 255) !important; –tcb-applied-color:var$(–tcb-color-3) !important; –tve-applied-color:var$(–tcb-color-3) !important; font-size: 16px !important; line-height: 1.25em !important; }[data-css="tve-u-17f0eb3ed53″] { display: block; margin: 15px 65px !important; background-image: linear-gradient(rgba(207, 188, 184, 0.5), rgba(207, 188, 184, 0.5)) !important; –background-image:linear-gradient(rgba(207, 188, 184, 0.5), rgba(207, 188, 184, 0.5)) !important; –tve-applied-background-image:linear-gradient(rgba(207, 188, 184, 0.5), rgba(207, 188, 184, 0.5)) !important; background-size: auto !important; background-position: 50% 50% !important; background-attachment: scroll !important; background-repeat: no-repeat !important; –background-size:auto !important; –background-position:50% 50% !important; –background-attachment:scroll !important; –background-repeat:no-repeat !important; padding-top: 5px !important; padding-bottom: 2px !important; }[data-css="tve-u-17f0eb3ed55″] { margin-top: 10px !important; padding-left: 20px !important; padding-right: 20px !important; }[data-css="tve-u-17f0eb3ed56″] { width: 1050px; margin-top: 0px !important; margin-bottom: 0px !important; }[data-css="tve-u-17f0eb3ed56″] .tve_image_frame { height: 100%; }[data-css="tve-u-17f0eb3ed57″] { margin-top: -0.843px; margin-left: -29.896px; width: 136% !important; max-width: none !important; }[data-css="tve-u-17f0eb3ed58″] { padding: 0px !important; margin-top: 0px !important; }[data-css="tve-u-17f0eb3ed59″] { box-shadow: rgba(0, 0, 0, 0.15) 0px 3px 7px 0px; –tve-applied-box-shadow:0px 3px 7px 0px rgba(0, 0, 0, 0.15); margin-right: 20px !important; margin-left: 20px !important; }:not(#tve) [data-css="tve-u-17f0eb3ed5a"] { letter-spacing: 0px; color: rgb(51, 51, 51) !important; –tcb-applied-color:var$(–tcb-color-0) !important; –tve-applied-color:var$(–tcb-color-0) !important; font-size: 22px !important; text-transform: none !important; }[data-css="tve-u-17f0eb3ed5b"] { margin-top: 10px !important; padding-left: 20px !important; padding-right: 20px !important; }:not(#tve) [data-css="tve-u-17f0eb3ed5c"] { letter-spacing: 3px; color: rgb(255, 255, 255) !important; –tcb-applied-color:var$(–tcb-color-3) !important; –tve-applied-color:var$(–tcb-color-3) !important; font-size: 16px !important; }[data-css="tve-u-17f0eb3ed5d"] { margin: 15px 65px !important; padding-top: 5px !important; padding-bottom: 2px !important; background-image: linear-gradient(rgba(207, 188, 184, 0.5), rgba(207, 188, 184, 0.5)) !important; background-size: auto !important; background-position: 50% 50% !important; background-attachment: scroll !important; background-repeat: no-repeat !important; –background-image:linear-gradient(rgba(207, 188, 184, 0.5), rgba(207, 188, 184, 0.5)) !important; –background-size:auto !important; –background-position:50% 50% !important; –background-attachment:scroll !important; –background-repeat:no-repeat !important; –tve-applied-background-image:linear-gradient(rgba(207, 188, 184, 0.5), rgba(207, 188, 184, 0.5)) !important; }[data-css="tve-u-17f0eb3ed5e"] { margin-top: -4px !important; }[data-css="tve-u-17f0eb414c2″] { padding: 0px !important; }[data-css="tve-u-17f0eb414c5″] { width: 353px; margin: 30px 0px 30px 10px !important; padding-right: 0px !important; padding-left: 15px !important; }[data-css="tve-u-17f0eb414c6″] { background-color: rgb(244, 241, 237) !important; –background-color: rgb(244, 241, 237) !important; –tve-applied-background-color: rgb(244, 241, 237) !important; }[data-css="tve-u-17f0eb414c7″] { width: 377px; –tve-alignment: center; float: none; margin: 0px auto 10px !important; }[data-css="tve-u-17f0eb414c8″] { max-width: 46.398%; }[data-css="tve-u-17f0eb414c9″] { max-width: 53.6%; }[data-css="tve-u-17f0eb414ca"] { margin-top: -185px !important; margin-bottom: 20px !important; }[data-css="tve-u-17f0eb414cb"] { padding-bottom: 0px !important; }[data-css="tve-u-17f0eb44e71″] { padding: 0px !important; margin-top: 0px !important; margin-bottom: 0px !important; }[data-css="tve-u-17f0eb44e74″] { width: 393px; –tve-alignment: center; float: none; margin-bottom: 0px !important; margin-right: auto !important; margin-left: auto !important; padding-right: 0px !important; padding-left: 0px !important; }[data-css="tve-u-17f0eb44e75″] { padding-top: 0px !important; padding-bottom: 0px !important; }[data-css="tve-u-17f0eb44e76″] { –tve-alignment: center; float: none; margin-top: -170px !important; margin-left: auto !important; margin-right: auto !important; }[data-css="tve-u-17f0eb44e77″] { max-width: 52.2977%; }[data-css="tve-u-17f0eb44e78″]::after { clear: both; }[data-css="tve-u-17f0eb44e79″] { width: 364px; –tve-alignment: right; float: right; z-index: 3; position: relative; margin: 41px auto 30px 0px !important; padding-left: 25px !important; }[data-css="tve-u-17f0eb44e7a"] { max-width: 47.6987%; }[data-css="tve-u-17f0eb44e7b"] { background-color: rgb(220, 216, 210) !important; –background-color: rgb(220, 216, 210) !important; –tve-applied-background-color: rgb(220, 216, 210) !important; }[data-css="tve-u-17f1aebb93f"] { max-width: 45%; }[data-css="tve-u-17f1af173a6″] { margin-top: 10px !important; margin-bottom: 10px !important; }}@media (max-width: 767px){[data-css="tve-u-17f0e6bf409″] { margin-top: 0px !important; margin-bottom: 0px !important; }[data-css="tve-u-17f0e6bf407″] { padding-top: 0px !important; padding-bottom: 0px !important; }[data-css="tve-u-17f0e6c46f3″] { margin-top: 0px !important; margin-bottom: 0px !important; }[data-css="tve-u-17f0e6c46ed"] { padding-top: 0px !important; padding-bottom: 0px !important; }[data-css="tve-u-17f0e6c6f44″] { margin-top: 0px !important; margin-bottom: 0px !important; }[data-css="tve-u-17f0e6c6f42″] { padding-top: 0px !important; padding-bottom: 0px !important; }[data-css="tve-u-17f0eb3ed51″] { max-width: 43.6249%; }[data-css="tve-u-17f0eb3ed4f"] { margin-bottom: 0px !important; }[data-css="tve-u-17f0eb3ed58″] { margin-top: 25px !important; }[data-css="tve-u-17f0eb3ed59″] { box-shadow: none; –tve-applied-box-shadow:none; }[data-css="tve-u-17f0eb3ed5f"] { box-shadow: rgba(0, 0, 0, 0.2) 0px 4px 10px 0px; –tve-applied-box-shadow:0px 4px 10px 0px rgba(0, 0, 0, 0.2); }[data-css="tve-u-17f0eb3ed5b"] { padding-bottom: 25px !important; }[data-css="tve-u-17f0eb3ed55″] { padding-bottom: 25px !important; }[data-css="tve-u-17f0eb414c5″] { width: 311px; –tve-alignment: center; float: none; padding-left: 0px !important; margin: 0px auto !important; }[data-css="tve-u-17f0eb414ca"] { margin-top: -156px !important; }[data-css="tve-u-17f0eb414cb"] { padding-top: 0px !important; }[data-css="tve-u-17f0eb44e76″] { margin-top: -144px !important; }[data-css="tve-u-17f0eb44e79″] { –tve-alignment: center; float: none; width: 326px; margin: 10px auto 0px !important; }:not(#tve) [data-css="tve-u-17f0e6ba7f4″] { line-height: 1.2em !important; font-size: 35px !important; }}
Looking for cute lamps to put that final touch on your space? Here are 28 trendy lamps for every style and budget! I have been looking at Continue Reading
Reader Interactions