Furniture is designed to be durable and long-lasting, but nothing lasts forever. Whether you're moving across the country or simply refreshing your current home, you will need a new couch sooner or later.
But if you're on a budget, you may wonder where to buy a couch without breaking the bank. Here's what you should know about the best place to buy a couch in 2021.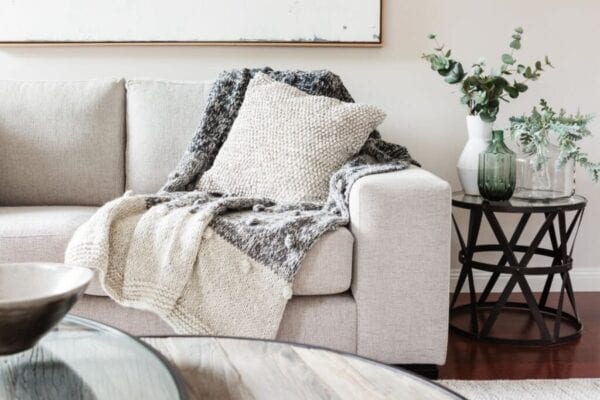 Shop this couch here.
The best online couch stores
Wayfair.com
A massive online home goods store with a touch of whimsy, Wayfair offers more than 18 million items across a wide range of brands and price points. Styles run the gamut from traditional to ultramodern. This makes it arguably the best place to buy a couch and the best place to buy a sectional for those who don't mind buying online and crave many options and different styles.
Shipping and returns: Wayfair offers free shipping on orders over $35 within the continental United States. With a few exceptions like clearance items, you can return purchases for up to 30 days, but note that return shipping charges will apply.
Price range: $189.99 to $20,000
Overstock.com
A tech-driven, billion-dollar online discount retailer, Overstock.com caters to a wide variety of tastes and budgets. Whether you're looking for a small sofa for an apartment or a massive sectional to anchor a giant living room, you'll find tons of options at discounted prices on Overstock.com.
Shipping and returns: Overstock offers free shipping to the lower 48 states. You can return merchandise within 30 days, though you will pay the return shipping costs.
Price range: $261 to $6,000
Amazon.com
An online bookstore turned massive global marketplace, Amazon.com truly has something for everyone. You might not assume that it would be the best place to buy a couch, but why not? With reviews available for both individual items and the companies that sell them, Amazon is a great place to explore your options and make your purchase.
Shipping and returns: With a paid Amazon Prime membership, you get free two-day shipping on Prime-eligible items. If your chosen seller doesn't participate in Prime, or you don't have a membership, shipping fees and times may vary. Amazon has a 30-day return policy on most items, but third-party sellers are free to set their own policies.
Price range: $289.99 to $8,685
AllModern.com
Focused on modern design, AllModern strives to offer the latest trends at affordable prices. From Modern Farmhouse to Scandinavian styles, AllModern has a sofa for everyone.
Shipping and returns: AllModern offers free shipping on order over $35, so your couch is covered. Plus, you can get two-day shipping on thousands of items. There are some exclusions, but shipping charges will be detailed in your cart prior to checkout. Returns are simple, too, just make sure to send back your items within 30 days of their delivery.
Price range: $410 to $6,200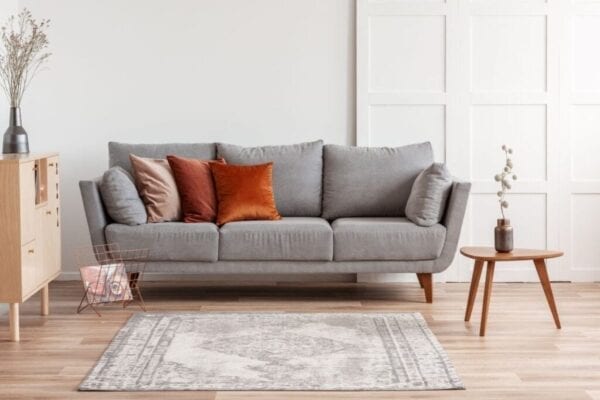 Shop this couch here.
Where to buy a couch for cheap
Big Lots
Big Lots is a discount retailer and closeout store, which means they receive merchandise from other stores. Their selection is quite eclectic but always reasonably priced. Big Lots sells primarily major name brands such as Broyhill, Ashley, and Lane, so you don't have wonder if you're skimping on quality.
Big Lots offers an easy leasing program through Progressive Leasing, with a $25 initial down payment and a three-month purchase option. If you're okay with the sometimes limited and always changing selection, Big Lots is arguably the best place to buy a couch on a budget.
Location: There are more than 1,400 Big Lots locations in 47 states.
Price range: $299 to $999.99
Target
Target is a big box retail store known for its high quality and low prices. The company sells a variety of sofas and sectionals at reasonable prices. If you're looking for a wide selection but don't want to pay the prices charged by most couch stores, Target may be the best place to buy a couch.
Location: Target has more than 1,800 stores across the United States.
Price range: $206 to $3,909.99
IKEA
A Swedish company that has become a global phenomenon, IKEA focuses on selling attractive, quality goods at low prices in flat packaging for do-it-yourself assembly. In-home assembly help may also be available, depending on your location. If you like the company's distinct design aesthetic, IKEA could be the best place to buy a sofa.
Location: There are nearly 50 IKEA stores dotted across the United States, primarily in California, Texas, and Florida, as well as the Midwest and along the East Coast.
Price range: $139 to $3,829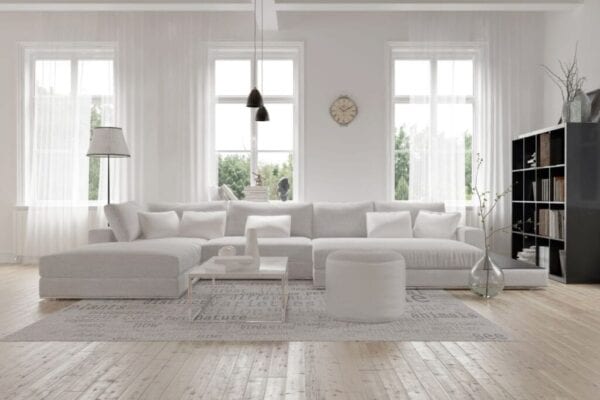 Shop this couch here.
4 tips on finding a sofa to fit your home (and your budget)
Measure the space: It doesn't matter how much you love a specific couch. If it's too big or small for your space, it simply won't work for you.
Choose a shape and type: An L-shape is a great way to divide an open space, while a sleeper sofa might be essential if you have frequent house guests. Decide how you'll use the room, and then choose a sofa shape and type that works.
Fit your existing home decor: What style are you going for? Mid-century modern? Ultra-chic? Warm Victorian? Choose upholstery and detailing that work with the mood you want to evoke.
Shop for deals: Many of the places you're shopping at likely offer

coupons and other discounts on furniture

. Don't forget to check for deals online, or ask about them in stores.
The bottom line
A new couch is a major investment, but it's possible to find one you love without breaking the bank. Focus on brick and mortar or online stores known for high quality and reasonable pricing, and take the time to shop around. With a bit of work, you'll find just the right sofa at a price that fits your budget.
Frequently asked questions
Q:
Where is the best place to buy a couch?
A:
It depends on what you're looking for. All of the above recommendations have a lot going for them, but it depends on your budget and style.
Q:
What is the best sofa to buy?
A:
The best sofa to buy is the one that truly fits your space, design aesthetic, and budget.
Q:
What is the best month to buy a couch?
A:
At one time, furniture sales only happened a few times a year. Today, sales are common, especially around major holidays. There is no "best month" to buy a couch, so buy one whenever you need it.
Q:
Which furniture store has the best quality?
A:
Quality is a subjective term, especially when you are also balancing it against the cost. For the widest selection from major brands, you may prefer an online retailer such as Wayfair.com or Overstock.com.