This post may contain affiliate links, which means I'll receive a commission if you purchase through my link, at no extra cost to you. Please read full disclosure
here
.
Looking for the Best Graduation Party Ideas 2022 grads can't get enough of? Here are a TON of graduation ideas to copy this year!
I was probably more excited about planning my graduation party than actually graduating. There's nothing more exciting than getting to pick out all of the details of a party all about you hahaha – Kidding (kind of).
There are a ton of details that you may not have even thought of when planning your party, but that's what I'm here for! I had a traditional graduation party that was lightly themed around my high school colors and future college; however, I always wish I had some sort of fun theme!
Check out all of these super trendy graduation ideas and use our graduation party planning timeline to plan your dream party.
This post is all about the best graduation party ideas 2022.
THE BEST GRADUATION PARTY IDEAS 2022:
BEST FOOD IDEAS FOR GRADUATION PARTY
Listen, I know your guests are there to celebrate you, but they're also there for the food. My favorite part of graduation season is going to all the grad parties and having the best party food. If you are having a graduation party, be prepared because most of the party expenses are food. You can definitely do it on the more affordable side, but be prepared for many hungry guests!
1. Caprese Skewers
At a graduation party, make sure you have a lot of appetizers so guests can quickly grab something to eat and continue socializing. These Caprese skewers look SO yummy and a lot fancier than they really are!
2. Charcuterie Grazing Table
Who doesn't love charcuterie? I would not only be excited to eat but extremely impressed if I came to a grad party and saw this fantastic spread! This charcuterie table would be pricey, but not as expensive as having food catered, so it's definitely an excellent option to consider!
3. Sliders
Yum!! I went to a grad party last summer, and they have every type of slider you could imagine (even vegetarian)! Everyone could not stop eating them because they were so tasty, and the host told me it was the easiest thing to prepare for a huge group. Ham and cheese, marinara chicken, pulled pork, the possibilities are endless.
4. Chips & Dip Bar
Who doesn't love chips and dip? This would be the best food idea at a fiesta-themed graduation party. You could do a nacho bar or just have chips and dips on all of the tables! The more chip and dip varieties, the better!
5. Arugula Flatbread
Holy cow, this looks so good! Flatbread is so easy to prepare (even in large quantities), and when you throw a little arugula on the top, it looks gourmet! I would be delighted to have this at a graduation party.
6. Chicken & Waffle Sliders
How creative is this? I would be so excited to be served one of these sliders at a party! There are even ways to make this recipe superrrr easy with mini eggo waffles and chicken nuggets. Not only super tasty but looks cute too!
OUTDOOR GRADUATION PARTY IDEAS
There's no better place to have a huge party than outdoors! I hosted my graduation party in my backyard, which could not have worked out better. Plus, there are so many cute ideas for outdoor parties it's a win-win for everyone.
7. Have A Balloon Arch At The Entrance
Chances are you have some sort of shelving in your dorm room. If this is the case, add some fun Christmas decorations on top of them! You can use anything from small Christmas trees, to picture frames with cute holiday pictures or sayings. If you don't have shelving to add decorations onto, you can always buy some floating shelves or hang other wall decor with command hooks!
8. Have A Sign Leading Guests To The Party
If you are going to have an outdoor party, make sure you lead guests in the right direction with a little sign out front! Not only is this helpful to the guests, but it can match the party decorations to give your guests a sneak peek at the vibe of the party.
9. Set Up Lawn Games For The Guests
If you have a lot of open space at your outdoor graduation party, definitely set up some fun jumbo lawn games. You could get cornhole, giant Jenga, ladder ball, giant connect four, tic tac toe, and more! Your guests will not be bored!
10. Set Up A Photo Backdrop
Honestly, the most active part of the party is always the photo backdrop! Everyone wants pictures with the grad, and they will be posted everywhere, so make sure your backdrop is cute! A photo backdrop gives you the opportunity to really show off your party theme.
11. Wrap Umbrellas With Balloon Garlands
If you have a bunch of umbrellas at your outdoor graduation party, you need to wrap them with balloon garlands that match your color scheme. Not only will this make your party look more festive, but it will make your theme more cohesive.
12. Rent Or Borrow Tables For Guests To Sit At
This has to be the most complicated part of any outdoor gathering or party. I borrowed tables from so many different people, and trust me when I say none of them went together. But that was not an issue because I just covered them all in white tablecloths and matching centerpieces! Make sure you have enough chairs for all of your guests!
13. Hang Lanterns & String Lights For Ambient Lighting
Is there anything better than string lights at an outdoor party? (The answer is no, there's not). I am obsessed with creating ambient lighting in a party setting, and for an outdoor graduation party, this is the way to go! You could also get lanterns that match your color scheme.
GRADUATION PARTY INVITATIONS
If you want a cute graduation party, start as early as the invitation. Set the tone for how trendy and fun your party will be with a cute invite that your guests can hang on their fridges. This is the best way to show off your graduation photos too!
14. Class of '22 Graduation Party Invite
This is the cutest graduation party invitation! I love how minimalistic it is, but it is still artsy with the gold foil and cute little graduation cap.

15. Let's Party Graduation Announcement
If you want to showcase your senior photos, this graduation party invitation is perfect for you! I am obsessed with all of these gold foil cards on Minted, and this one definitely ranks as one of the best ones.

16. Cap. Gown. It's Going Down. Grad Invite
I love everything about this graduation party invitation. It's so simple but still makes a statement with the cute little catchphrase at the top of the card. You could incorporate this font and vibe throughout your grad party as well.

17. Simple Celebration Grad Party Invite
So technically, this card does not have to be a group graduation party invitation, but how cute would it be to have a party with your two besties and copy this card? If you have senior photos oriented in portrait, this is the perfect card for you!! The fonts are simple and stunning, and I love how they overlap the image.

18. Minimalist Tassel Grad Party Ideas
Want a super minimalistic, sweet graduation party invitation? This card with the simple gold tassel is sooo cute and 100% something I would pick out for my grad party.

19. Simple Photo & Text Graduation Party Invite
Want something simple but still want to include your senior photos? This graduation party invitation is one of my favorites! It highlights the most important things but remains sleek, minimalistic, and modern!

20. Grad Cap Design Party Invitation
I loveeee the way your name goes on the little grad cap graphic on this graduation party invitation! It perfectly highlights the date of the party and who the party is all about: you! This card also can be customized with six different foil colors.

21. Multiple Grads Party Invitation
For this grad party invitation, you would need to be having a group graduation party with two or more grads. I love the idea of having a group party because it makes a lot more sense economically, plus it makes the day more fun because you get to celebrate with someone else!

GRADUATION PARTY THEMES
Graduation parties can be some of the most straightforward parties because the theme can really just be your high school or college colors. If you want to take it to the next level, you could have a more cohesive theme for your party (like fiesta or tropical). Again, so not necessary, but it really makes decorating more fun!
22. Taco Bout A Future – Fiesta Theme
Recreate this graduation party theme:
This is my all-time favorite graduation party theme. There are a million different decorations online for this theme, plus the food you can have at this party is the bestttt! The decorations are all so fun and colorful, making for some great photo opportunities!
23. Friends Themed Graduation Party
Recreate this graduation party theme:
If you are a big Friends fan, you need to recreate this graduation party theme!! I am literally obsessed with the way these girls created a photo backdrop and have this cool vintage couch for the pics.
24. "Oh The Places You'll Go" Graduation Party Theme
Recreate this graduation party theme:
We all know the Dr.Suess classic, Oh The Places You'll Go, but you can take a more modern approach to this theme with more of a wanderlust vintage travel vibe. I am obsessed with the floral arrangement in the little vintage suitcase mixed with the map decorations and globe. You could also tie in some cute vintage passport or plane ticket decorations somewhere in the party decor.
25. Blush & Gold Brunch Party Theme
Recreate this graduation party theme:
This graduation party has been ALL over my Pinterest. Like, I can't escape it. It is just so gorgeous, I want to recreate this party ASAP, and I have already graduated. If you are having a hard time picking a party date because it seems like everyone already picked their date, have your party in the morning and go for more of a brunch vibe instead of dinner. Then, your guests can go to your party and the party in the evening!
26. Tropical Graduation Party Theme
Recreate this graduation party theme:
I can't get enough of this tropical graduation party theme. Imagine if the grad were going to the University of Hawaii, that would make this party theme even better! The food and desserts at this party would be sooo good too!
27. Boho Graduation Party Theme
Recreate this graduation party theme:
It never even occurred to me to have a boho-themed party, but now that it has, I'm in love! I would style vases everywhere with pampas grass and have macrame runners on every table. You could even make it more of a festival vibe and dress in funky outfits and play festival music!
28. Future College Color Scheme
Recreate this graduation party theme:
This is probably the most simple graduation party decor theme. Whether you are going off to college or just graduated college, you can theme your party with those school colors and really go all out with your color scheme. I am obsessed with this fringe backdrop wall, and you could order one customized with your school colors. Then, you can pair the tassel backdrop with a matching balloon garland! Too good!
GRADUATION PARTY IDEAS FOR DAUGHTER
Let's be honest; my guy friends were not nearly as excited about planning a graduation party as my girlfriends. If you're looking for graduation party ideas for your daughter, here are some of the girliest, sweetest party ideas, plus some small details your daughter will definitely appreciate!
29. Custom Congrats Graduation Banner
My friend had a custom graduation banner like this at her grad party, and I remember thinking it was the coolest thing ever! Anything with a custom touch is the perfect thing to have at your graduation party for daughter.

30. Class of 2022, Congrats Grad Custom Photo Sign
If you really want to go all out, get a custom photo sign that you can hang by the front door or as a decoration at the graduation party. This is the perfect way to display your favorite senior portrait.

31. Custom Neon Sign Congrats
How cool is this neon sign? I would have loved to hang this on a photo wall or maybe above a bar at my graduation party! Neon signs are just so fun; they really bring everything together and add some fun ambient light.

32. Personalized Graduation Decoration, Class of 2022
Want a personalized sign at your graduation party announcing where you will be going to college? This sign is so cute and would be the perfect addition to a dessert table at your graduation party!

33. Personalized Graduation Party Cups
How cool would it be to have custom cups at your graduation party? Then the guests can take home their cup at the end of the night as a party favor. This particular design is so cute!

34. Customized Graduation Balloons
It never even occurred to me to have custom balloons for a graduation party, but these really caught my eye! I love the trendy heart shape and the super simple text. I would 100% buy these for my graduation party if I could do it all again.

GRADUATION PARTY IDEAS 2022 PINTEREST
There are SO many graduation party ideas on Pinterest for 2022 grads that it can be somewhat overwhelming sorting through them looking for the cutest things. I curated a list of the absolute best graduation party ideas 2022 Pinterest has to offer.
35. Create a polaroid photo booth prop
Recreate one of the best graduation party ideas 2022:
This photo booth has been all over Pinterest, and it makes sense why. It's SO cute and so simple. I love the mini balloon letters and the copper frame.
36. Make a statement with marquee letters
Recreate one of the best graduation party ideas 2022:
The combination of marquee letters and balloon garlands is a match made in heaven. Not only is this super trendy, but it is such a great photo op for the party. Plus, you can probably rent these letters somewhere near you!
37. Get a fun, trendy cake
Recreate one of the best graduation party ideas 2022:
I have seen these letter and number cakes all over my social media feeds lately, and I am obsessed with this graduation version! You could make this cake yourself and order a little grad cap topper online, or you can look for someone local who can make you a cake like this!
38. Set up a polaroid guest book
Recreate one of the best graduation party ideas 2022:
A guest book is so much fun at a graduation party because everyone can leave you well wishes and their little notes of advice. It's like a yearbook that's all about you. Make sure you have all of your guests sign the book and take a pic if you end up setting this up!
39. Create a memorabilia wall
Recreate one of the best graduation party ideas 2022:
For Sarah and Sophie's grad party, they created huge pallet walls covered in photos of all of their childhood memories and high school friends. Guests absolutely love looking at this stuff at graduation parties, so I highly recommend creating some sort of memorabilia wall, even if it's small!
40. Line the walkway to the party with balloons
Recreate one of the best graduation party ideas 2022:
What a festive entrance to a party! I am obsessed with these huge balloons with the tassel strings, and I think it would be so fun to have them lead the guests into the party just like this. This is one of the most unique high school graduation party ideas!
41. Have a designated spot for guests to drop cards
Recreate one of the best graduation party ideas 2022:
Everyone is going to be bringing you a card full of cash, so make sure there's a safe place for them to drop off that card at the party! I recommend having a small labeled wire basket.
GRADUATION PARTY PLANNING TIMELINE
I cannot stress how nice it is to have this graduation party planning timeline. Planning a big party can seem super overwhelming, but it does not have to be! This timeline breaks down the party to-do's from four months before the party to a week after the party. This way, you can spend more time enjoying your graduation season and less time stressing about planning your party.
let's get planning…
GRADUATION PARTY PLANNING TIMELINE
This graduation party planning timeline will make sure that you are getting everything done for a party you'll always remember.
GRADUATION PARTY GIFT IDEAS
I think it's very important always to bring a gift to a graduation party because the grad and their family just spent a lot of time and money to put on this celebration you get to attend. Here are some posts with all of my favorite graduation gift ideas.
BEST GRADUATION PARTY IDEAS 2022 Q&A
How do you have a good graduation party?
Good is really defined by what you want! The day celebrates you, so make your party exactly how you want it. Only invite the people you want there, choose a theme you like, and enjoy yourself!
What is a good theme for a graduation party?
There are so many fun graduation party themes, but my favorite one has to be a fiesta theme! There are fun little puns like "taco bout a graduate" that you can tie into the party.
What activities do you do at a graduation party?
At a graduation party, try to socialize with everyone you can! Grad parties are all about chatting and catching up with people, eating good food, and celebrating the grad. I also recommend having some games to keep guests entertained!
How do you make graduation party fun?
You can make a graduation party fun by having some outdoor lawn games, playing fun music, and making sure you talk to every guest!
How do you throw a graduation party at home?
Throwing a graduation party at home is not as scary as it sounds! I recommend utilizing both your home and yard for the party so people can come in and out. Take advantage of the backyard space you have, and really get into the decorations!
What should you not do at a graduation party?
At your grad party, make sure you are not only talking to one group the entire time. Remember, everyone is there to see you, so make sure you talk to everyone! Also, don't retreat into an area where everyone can't see you. Again, if someone walks in late, you're the first person they're looking for, and you need to be out and about in the crowd!
How do I plan a cheap graduation party?
If you want to keep your grad party on the cheap side, keep the theme to your school colors and try to find as many things in those colors as you can at the dollar store! Next, use Amazon to find cheap decor options that look expensive. Also, keep your food as appetizers and finger food instead of buying all of the food for full meals.
How many chairs and tables should you have at a graduation party?
Make sure you have enough chairs and tables for 75% of the guests you have coming to the party! There will likely always be an open seat, and everyone will be eating at different times, so you don't need to worry about making sure there's a seat for everyone.
This post was all about the best graduation party ideas 2022.
Other Posts You May Like:
more ideas you'll love: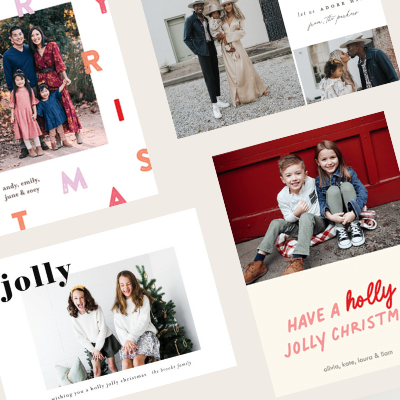 @media (min-width: 300px){[data-css="tve-u-17ce3e8c70f"] { padding-bottom: 0px !important; }:not(#tve) [data-css="tve-u-17ce3e8c710″] { font-size: 18px !important; }[data-css="tve-u-17ce3e8c711″] { width: 100%; float: none; margin-left: auto !important; margin-right: auto !important; margin-top: 0px !important; }[data-css="tve-u-17ce3e8c712″] { padding-bottom: 0px !important; }[data-css="tve-u-17ce3e8c713″] { margin-top: 0px !important; padding: 0px !important; margin-bottom: 0px !important; }:not(#tve) [data-css="tve-u-17ce3e8c733″] { color: rgb(220, 196, 190) !important; –tcb-applied-color:rgb(220, 196, 190) !important; –tve-applied-color:rgb(220, 196, 190) !important; }[data-css="tve-u-17ce3e8c734″] { padding: 0px !important; }[data-css="tve-u-17ce3e8c735″] { width: 100%; –tve-alignment:center; float: none; margin: 0px auto !important; padding-bottom: 0px !important; }[data-css="tve-u-17ce3e8c735″] .tve_image_frame { height: 100%; }[data-css="tve-u-17ce3e8c736″] { margin-left: 0px; margin-top: -4px; width: 100% !important; max-width: none !important; }[data-css="tve-u-17ce3e8c737″] { padding: 0px !important; margin-top: 0px !important; }[data-css="tve-u-17ce3e8c738″] { box-shadow: rgba(0, 0, 0, 0.15) 0px 3px 7px 0px; –tve-applied-box-shadow:0px 3px 7px 0px rgba(0, 0, 0, 0.15); margin-right: 20px !important; margin-left: 20px !important; }:not(#tve) [data-css="tve-u-17ce3e8c739″] { letter-spacing: 0px; color: rgb(220, 196, 190) !important; –tcb-applied-color:rgb(220, 196, 190) !important; –tve-applied-color:rgb(220, 196, 190) !important; font-size: 22px !important; text-transform: none !important; }[data-css="tve-u-17ce3e8c73b"] { max-width: 50%; }:not(#tve) [data-css="tve-u-17ce3e8c73c"] { letter-spacing: 3px; color: rgb(255, 255, 255) !important; –tcb-applied-color:var$(–tcb-color-3) !important; –tve-applied-color:var$(–tcb-color-3) !important; font-size: 16px !important; line-height: 1.25em !important; }[data-css="tve-u-17ce3e8c73d"] { display: block; margin: 15px 65px !important; background-image: linear-gradient(rgba(207, 188, 184, 0.5), rgba(207, 188, 184, 0.5)) !important; –background-image:linear-gradient(rgba(207, 188, 184, 0.5), rgba(207, 188, 184, 0.5)) !important; –tve-applied-background-image:linear-gradient(rgba(207, 188, 184, 0.5), rgba(207, 188, 184, 0.5)) !important; background-size: auto !important; background-position: 50% 50% !important; background-attachment: scroll !important; background-repeat: no-repeat !important; –background-size:auto !important; –background-position:50% 50% !important; –background-attachment:scroll !important; –background-repeat:no-repeat !important; padding-top: 5px !important; padding-bottom: 2px !important; }[data-css="tve-u-17ce3e8c73e"] { margin-top: 10px !important; padding-left: 20px !important; padding-right: 20px !important; }[data-css="tve-u-17ce3e8c73f"] { width: 1050px; margin-top: 0px !important; margin-bottom: 0px !important; }[data-css="tve-u-17ce3e8c73f"] .tve_image_frame { height: 100%; }[data-css="tve-u-17ce3e8c740″] { margin-top: -4px; margin-left: 0px; width: 100% !important; max-width: none !important; }[data-css="tve-u-17ce3e8c741″] { padding: 0px !important; margin-top: 0px !important; }[data-css="tve-u-17ce3e8c742″] { box-shadow: rgba(0, 0, 0, 0.15) 0px 3px 7px 0px; –tve-applied-box-shadow:0px 3px 7px 0px rgba(0, 0, 0, 0.15); margin-right: 20px !important; margin-left: 20px !important; }:not(#tve) [data-css="tve-u-17ce3e8c743″] { letter-spacing: 0px; color: rgb(51, 51, 51) !important; –tcb-applied-color:var$(–tcb-color-0) !important; –tve-applied-color:var$(–tcb-color-0) !important; font-size: 22px !important; text-transform: none !important; }[data-css="tve-u-17ce3e8c744″] { margin-top: 10px !important; padding-left: 20px !important; padding-right: 20px !important; }:not(#tve) [data-css="tve-u-17ce3e8c745″] { letter-spacing: 3px; color: rgb(255, 255, 255) !important; –tcb-applied-color:var$(–tcb-color-3) !important; –tve-applied-color:var$(–tcb-color-3) !important; font-size: 16px !important; }[data-css="tve-u-17ce3e8c746″] { margin: 15px 65px !important; padding-top: 5px !important; padding-bottom: 2px !important; background-image: linear-gradient(rgba(207, 188, 184, 0.5), rgba(207, 188, 184, 0.5)) !important; background-size: auto !important; background-position: 50% 50% !important; background-attachment: scroll !important; background-repeat: no-repeat !important; –background-image:linear-gradient(rgba(207, 188, 184, 0.5), rgba(207, 188, 184, 0.5)) !important; –background-size:auto !important; –background-position:50% 50% !important; –background-attachment:scroll !important; –background-repeat:no-repeat !important; –tve-applied-background-image:linear-gradient(rgba(207, 188, 184, 0.5), rgba(207, 188, 184, 0.5)) !important; }:not(#tve) [data-css="tve-u-17ce3e8c748″] { color: rgb(220, 196, 190) !important; –tcb-applied-color:rgb(220, 196, 190) !important; –tve-applied-color:rgb(220, 196, 190) !important; }[data-css="tve-u-17ce3e8c749″] { margin-top: -4px !important; }[data-css="tve-u-17ce3e95983″] { padding: 0px !important; }[data-css="tve-u-17ce3e95985″] { width: 353px; margin: 30px 0px 30px 10px !important; padding-right: 0px !important; padding-left: 15px !important; }[data-css="tve-u-17ce3e95986″] { background-color: rgb(244, 241, 237) !important; –background-color:rgb(244, 241, 237) !important; –tve-applied-background-color:rgb(244, 241, 237) !important; }[data-css="tve-u-17ce3e95988″] { width: 377px; –tve-alignment:center; float: none; margin: 0px auto 10px !important; }[data-css="tve-u-17ce3e95989″] { max-width: 46.398%; }[data-css="tve-u-17ce3e9598a"] { max-width: 53.6%; }[data-css="tve-u-17ce3e9598b"] { margin-top: -185px !important; margin-bottom: 20px !important; }[data-css="tve-u-17ce3e9598c"] { padding-bottom: 0px !important; }:not(#tve) [data-css="tve-u-17ce439195e"] { font-size: 38px !important; color: rgb(220, 196, 190) !important; –tcb-applied-color:rgb(220, 196, 190) !important; –tve-applied-color:rgb(220, 196, 190) !important; }[data-css="tve-u-17ce43c3a73″] { background-color: rgb(220, 196, 190); –tve-applied-background-color:rgb(220, 196, 190); }:not(#tve) [data-css="tve-u-17ce43c3a74″] .ct_column a { font-size: var(–tve-font-size, 18px); line-height: var(–tve-line-height, 1.25em); }[data-css="tve-u-17ce43c3a74″] { –tve-font-size:18px; –tve-line-height:1.25em; }[data-css="tve-u-17ce43cdaf1″] { padding: 0px !important; margin-top: 10px !important; }:not(#tve) [data-css="tve-u-17ce43cdaf2″] { line-height: 1.25em !important; }[data-css="tve-u-17ce43cdaf4″] { font-size: 20px !important; }[data-css="tve-u-17ce43cdaf6″] .tcb-button-link { box-shadow: none; padding-right: 22px; padding-left: 22px; –tve-applied-box-shadow:none; background-image: none !important; background-color: rgb(242, 226, 223) !important; –tve-applied-background-image:none !important; –tve-applied-background-color:rgb(242, 226, 223) !important; padding-top: 12px !important; padding-bottom: 12px !important; }:not(#tve) [data-css="tve-u-17ce43cdaf6″]:hover .tcb-button-link { background-image: none !important; background-color: rgb(0, 0, 0) !important; }:not(#tve) [data-css="tve-u-17ce43cdaf8″] { color: rgb(0, 0, 0) !important; –tcb-applied-color:rgb(0, 0, 0) !important; –tve-applied-color:rgb(0, 0, 0) !important; font-size: 22px !important; }:not(#tve) [data-css="tve-u-17ce43cdaf6″] .tcb-button-link { line-height: 1.2em; font-size: 24px; }[data-css="tve-u-17ce43cdaf9″] { –tcb-local-color-icon:rgb(255, 255, 255); –tcb-local-color-var:rgb(255, 255, 255); –tve-icon-size:18px; }:not(#tve) [data-css="tve-u-17ce43cdaf6″] .tcb-button-link span { color: var(–tve-color, rgb(255, 255, 255)); –tve-applied-color:var$(–tve-color, var$(–tcb-color-3)); –tcb-applied-color:var$(–tcb-color-3); }[data-css="tve-u-17ce43cdaf6″] { –tve-color:rgb(255, 255, 255); –tve-applied—tve-color:var$(–tcb-color-3); float: none; z-index: 3; position: relative; –tve-alignment:center; margin: 0px auto 20px !important; }:not(#tve) [data-css="tve-u-17ce43cdaf6″]:hover [data-css="tve-u-17ce43cdaf8″] { color: rgb(255, 255, 255) !important; –tcb-applied-color:var$(–tcb-color-3) !important; –tve-applied-color:var$(–tcb-color-3) !important; }[data-css="tve-u-17ce43cdafa"] { margin-top: 19px !important; }[data-css="tve-u-17ce43cdafb"] { max-width: 64.8%; }[data-css="tve-u-17ce43cdafc"] { width: 369px; float: none; margin-left: auto !important; margin-right: auto !important; margin-top: -6px !important; }[data-css="tve-u-17ce43cdafc"] .tve_image_frame { height: 100%; }[data-css="tve-u-17ce43cdafd"] { margin-left: -0.958px; margin-top: -0.042px; width: 100% !important; max-width: none !important; }:not(#tve) [data-css="tve-u-17ce43cdaff"] { line-height: 1.2em !important; }[data-css="tve-u-17ce43cdb00″] { max-width: 35.2%; }[data-css="tve-u-17ce43e39d2″] { max-width: 64.7982%; }[data-css="tve-u-17ce44000bc"] { max-width: 64.7982%; }[data-css="tve-u-17ce442230e"] { float: none; margin-left: auto !important; margin-right: auto !important; }[data-css="tve-u-17ce4422310″] { float: none; margin-left: auto !important; margin-right: auto !important; margin-top: 0px !important; }[data-css="tve-u-17ce4422311″] { margin-top: 0px !important; padding: 0px !important; margin-bottom: 0px !important; }[data-css="tve-u-17ce4422313″] { margin-top: 0px !important; margin-bottom: 0px !important; }[data-css="tve-u-17ce4422314″] { padding-top: 0px !important; padding-bottom: 0px !important; }[data-css="tve-u-17ce4422315″] { margin-bottom: 0px !important; margin-top: 0px !important; }[data-css="tve-u-17ce4422316″] { margin-top: 5px !important; }:not(#tve) [data-css="tve-u-17ce4422317″] { font-size: 24px !important; }[data-css="tve-u-17ce4422318″] { margin-top: 5px !important; }[data-css="tve-u-17ce4422319″] { padding-bottom: 0px !important; }[data-css="tve-u-17ce44247fe"] .tcb-button-link { box-shadow: none; padding-right: 22px; padding-left: 22px; –tve-applied-box-shadow:none; background-image: none !important; background-color: rgb(242, 226, 223) !important; –tve-applied-background-image:none !important; –tve-applied-background-color:rgb(242, 226, 223) !important; padding-top: 12px !important; padding-bottom: 12px !important; }:not(#tve) [data-css="tve-u-17ce44247fe"]:hover .tcb-button-link { background-image: none !important; background-color: rgb(0, 0, 0) !important; }:not(#tve) [data-css="tve-u-17ce44247fe"] .tcb-button-link { line-height: 1.2em; font-size: 24px; }:not(#tve) [data-css="tve-u-17ce44247fe"] .tcb-button-link span { color: var(–tve-color, rgb(255, 255, 255)); –tve-applied-color:var$(–tve-color, var$(–tcb-color-3)); –tcb-applied-color:var$(–tcb-color-3); }[data-css="tve-u-17ce44247fe"] { –tve-color:rgb(255, 255, 255); –tve-applied—tve-color:var$(–tcb-color-3); float: none; z-index: 3; position: relative; –tve-alignment:center; margin: 0px auto 20px !important; }[data-css="tve-u-17ce4424802″] { –tcb-local-color-icon:rgb(255, 255, 255); –tcb-local-color-var:rgb(255, 255, 255); –tve-icon-size:18px; }:not(#tve) [data-css="tve-u-17ce4424805″] { color: rgb(0, 0, 0) !important; –tcb-applied-color:rgb(0, 0, 0) !important; –tve-applied-color:rgb(0, 0, 0) !important; font-size: 22px !important; }:not(#tve) [data-css="tve-u-17ce44247fe"]:hover [data-css="tve-u-17ce4424805″] { color: rgb(255, 255, 255) !important; –tcb-applied-color:var$(–tcb-color-3) !important; –tve-applied-color:var$(–tcb-color-3) !important; }[data-css="tve-u-17ce45290d2″] { width: 369px; float: none; margin-left: auto !important; margin-right: auto !important; margin-top: 7px !important; padding-top: 0px !important; }[data-css="tve-u-17ce45290d2″] .tve_image_frame { height: 100%; }[data-css="tve-u-17ce45290d9″] { margin-left: -9.583px; margin-top: 0px; width: 104% !important; max-width: none !important; }[data-css="tve-u-17ce454da4f"] { width: 369px; float: none; margin-left: auto !important; margin-right: auto !important; margin-top: -6px !important; }[data-css="tve-u-17ce454da4f"] .tve_image_frame { height: 100%; }[data-css="tve-u-17ce454da58″] { margin-left: -3.792px; margin-top: 0px; width: 103% !important; max-width: none !important; }[data-css="tve-u-17ce4568d14″] { width: 369px; float: none; margin-left: auto !important; margin-right: auto !important; margin-top: -6px !important; }[data-css="tve-u-17ce4568d14″] .tve_image_frame { height: 100%; }[data-css="tve-u-17ce4568d1b"] { margin-left: -24px; margin-top: 0px; width: 113% !important; max-width: none !important; }[data-css="tve-u-17ce456c318″] { max-width: 64.7982%; }[data-css="tve-u-17ce45765d0″] { width: 369px; float: none; margin-left: auto !important; margin-right: auto !important; margin-top: -6px !important; }[data-css="tve-u-17ce45765d0″] .tve_image_frame { height: 356.586px; }[data-css="tve-u-17ce45765d8″] { margin-left: 0px; margin-top: -2px; width: 100% !important; max-width: none !important; }[data-css="tve-u-17ce458b957″] { width: 369px; float: none; margin-left: auto !important; margin-right: auto !important; margin-top: -6px !important; }[data-css="tve-u-17ce458b957″] .tve_image_frame { height: 367.393px; }[data-css="tve-u-17ce458b95f"] { margin-left: -0.979px; margin-top: -1.021px; width: 100% !important; max-width: none !important; }[data-css="tve-u-17ce459b229″] { max-width: 35.1991%; }[data-css="tve-u-17ce45a0ab0″] { width: 335px; float: none; margin-left: auto !important; margin-right: auto !important; margin-top: -6px !important; }[data-css="tve-u-17ce45a0ab0″] .tve_image_frame { height: 100%; }[data-css="tve-u-17ce45a0ab9″] { margin-left: -37px; margin-top: 0px; width: 122% !important; max-width: none !important; }[data-css="tve-u-17ce45be1d3″] { width: 369px; float: none; margin-left: auto !important; margin-right: auto !important; margin-top: -6px !important; }[data-css="tve-u-17ce45be1d3″] .tve_image_frame { height: 100%; }[data-css="tve-u-17ce45be1db"] { margin-left: -14px; margin-top: 0px; width: 108% !important; max-width: none !important; }[data-css="tve-u-17ce45cecec"] { width: 369px; float: none; margin-left: auto !important; margin-right: auto !important; margin-top: -6px !important; }[data-css="tve-u-17ce45cecec"] .tve_image_frame { height: 100%; }[data-css="tve-u-17ce45cecf3″] { margin-left: -11px; margin-top: 0px; width: 110% !important; max-width: none !important; }[data-css="tve-u-17ce45e11b0″] { width: 350px; float: none; margin-left: auto !important; margin-right: auto !important; margin-top: -6px !important; }[data-css="tve-u-17ce45e11b0″] .tve_image_frame { height: 399.74px; }[data-css="tve-u-17ce45e11b8″] { margin-left: 0px; margin-top: -7px; width: 100% !important; max-width: none !important; }[data-css="tve-u-17ce45f561e"] { width: 412px; float: none; margin-left: auto !important; margin-right: auto !important; margin-top: -6px !important; }[data-css="tve-u-17ce45f561e"] .tve_image_frame { height: 370.65px; }[data-css="tve-u-17ce45f5624″] { margin-left: 0px; margin-top: -32px; width: 100% !important; max-width: none !important; }[data-css="tve-u-17ce4605b37″] { width: 383px; float: none; margin-left: auto !important; margin-right: auto !important; margin-top: -6px !important; }[data-css="tve-u-17ce4605b37″] .tve_image_frame { height: 383.831px; }[data-css="tve-u-17ce4605b3f"] { margin-left: -0.479px; margin-top: -16px; width: 100% !important; max-width: none !important; }[data-css="tve-u-17ce46230c4″] { width: 369px; float: none; margin-left: auto !important; margin-right: auto !important; margin-top: -6px !important; }[data-css="tve-u-17ce46230c4″] .tve_image_frame { height: 349.904px; }[data-css="tve-u-17ce46230ca"] { margin-left: -0.479px; margin-top: -2.105px; width: 100% !important; max-width: none !important; }[data-css="tve-u-17ce4639f9f"] { margin-left: 0px; margin-top: -5px; width: 100% !important; max-width: none !important; }[data-css="tve-u-17ce463a90b"] { width: 353px; float: none; margin-left: auto !important; margin-right: auto !important; margin-top: -6px !important; }[data-css="tve-u-17ce463a90b"] .tve_image_frame { height: 475.055px; }[data-css="tve-u-17ce464d894″] { width: 369px; float: none; margin-left: auto !important; margin-right: auto !important; margin-top: -6px !important; }[data-css="tve-u-17ce464d894″] .tve_image_frame { height: 100%; }[data-css="tve-u-17ce464d89c"] { margin-left: -27px; margin-top: 0px; width: 115% !important; max-width: none !important; }[data-css="tve-u-17ce4650139″] { max-width: 64.7982%; }[data-css="tve-u-17ce4664fbb"] { width: 369px; float: none; margin-left: auto !important; margin-right: auto !important; margin-top: -6px !important; }[data-css="tve-u-17ce4664fbb"] .tve_image_frame { height: 100%; }[data-css="tve-u-17ce4664fc3″] { margin-left: -9px; margin-top: 0px; width: 105% !important; max-width: none !important; }[data-css="tve-u-17ce4677a14″] { width: 369px; float: none; margin-left: auto !important; margin-right: auto !important; margin-top: -6px !important; }[data-css="tve-u-17ce4677a14″] .tve_image_frame { height: 392.796px; }[data-css="tve-u-17ce4677a1c"] { margin-left: 0px; margin-top: -1px; width: 100% !important; max-width: none !important; }[data-css="tve-u-17ce468b85e"] { width: 369px; float: none; margin-left: auto !important; margin-right: auto !important; margin-top: -6px !important; }[data-css="tve-u-17ce468b85e"] .tve_image_frame { height: 406.56px; }[data-css="tve-u-17ce468b864″] { margin-left: 0px; margin-top: -2.146px; width: 100% !important; max-width: none !important; }[data-css="tve-u-17ce469cf1e"] { width: 460px; float: none; margin-left: auto !important; margin-right: auto !important; margin-top: -6px !important; }[data-css="tve-u-17ce469cf1e"] .tve_image_frame { height: 336.943px; }[data-css="tve-u-17ce469cf23″] { margin-left: -0.542px; margin-top: -39px; width: 100% !important; max-width: none !important; }[data-css="tve-u-17ce46b3d94″] { width: 369px; float: none; margin-left: auto !important; margin-right: auto !important; margin-top: -6px !important; }[data-css="tve-u-17ce46b3d94″] .tve_image_frame { height: 100%; }[data-css="tve-u-17ce46b3d9d"] { margin-left: -10px; margin-top: 0px; width: 112% !important; max-width: none !important; }[data-css="tve-u-17ce46d6571″] { width: 369px; float: none; margin-left: auto !important; margin-right: auto !important; margin-top: -6px !important; }[data-css="tve-u-17ce46d6571″] .tve_image_frame { height: 100%; }[data-css="tve-u-17ce46d6578″] { margin-left: -14px; margin-top: 0px; width: 108% !important; max-width: none !important; }[data-css="tve-u-17ce46d84c5″] { max-width: 64.7982%; }[data-css="tve-u-17ce46e6411″] { width: 369px; float: none; margin-left: auto !important; margin-right: auto !important; margin-top: -6px !important; }[data-css="tve-u-17ce46e6411″] .tve_image_frame { height: 100%; }[data-css="tve-u-17ce46e641a"] { margin-left: -9px; margin-top: 0px; width: 108% !important; max-width: none !important; }[data-css="tve-u-17ce46f9133″] { width: 369px; float: none; margin-left: auto !important; margin-right: auto !important; margin-top: -6px !important; }[data-css="tve-u-17ce46f9133″] .tve_image_frame { height: 100%; }[data-css="tve-u-17ce46f913c"] { margin-left: -2px; margin-top: 0px; width: 102% !important; max-width: none !important; }[data-css="tve-u-17ce470eec9″] { width: 369px; float: none; margin-left: auto !important; margin-right: auto !important; margin-top: -6px !important; }[data-css="tve-u-17ce470eec9″] .tve_image_frame { height: 100%; }[data-css="tve-u-17ce470eed2″] { margin-left: -15.312px; margin-top: 0px; width: 108% !important; max-width: none !important; }[data-css="tve-u-17ce4724f83″] { width: 369px; float: none; margin-left: auto !important; margin-right: auto !important; margin-top: -6px !important; }[data-css="tve-u-17ce4724f83″] .tve_image_frame { height: 100%; }[data-css="tve-u-17ce4724f89″] { margin-left: -29px; margin-top: 0px; width: 116% !important; max-width: none !important; }[data-css="tve-u-17ce473b392″] { width: 369px; float: none; margin-left: auto !important; margin-right: auto !important; margin-top: -6px !important; }[data-css="tve-u-17ce473b392″] .tve_image_frame { height: 462.482px; }[data-css="tve-u-17ce473b398″] { margin-left: 0px; margin-top: -15px; width: 100% !important; max-width: none !important; }[data-css="tve-u-17ce474f6ee"] { width: 369px; float: none; margin-left: auto !important; margin-right: auto !important; margin-top: -6px !important; }[data-css="tve-u-17ce474f6ee"] .tve_image_frame { height: 100%; }[data-css="tve-u-17ce474f6f6″] { margin-left: -1.167px; margin-top: -0.834px; width: 100% !important; max-width: none !important; }[data-css="tve-u-17ce4760bd6″] { width: 369px; float: none; margin-left: auto !important; margin-right: auto !important; margin-top: -6px !important; }[data-css="tve-u-17ce4760bd6″] .tve_image_frame { height: 100%; }[data-css="tve-u-17ce4760bdf"] { margin-left: -1.021px; margin-top: -2px; width: 101% !important; max-width: none !important; }[data-css="tve-u-17ce4781908″] { margin-left: -1.167px; margin-top: -0.813px; width: 101% !important; max-width: none !important; }[data-css="tve-u-17ce47af568″] { width: 369px; float: none; margin-left: auto !important; margin-right: auto !important; margin-top: -6px !important; }[data-css="tve-u-17ce47af568″] .tve_image_frame { height: 100%; }[data-css="tve-u-17ce47af570″] { margin-left: -5px; margin-top: 0px; width: 104% !important; max-width: none !important; }[data-css="tve-u-17ce47b26e7″] { width: 369px; float: none; margin-left: auto !important; margin-right: auto !important; margin-top: -6px !important; }[data-css="tve-u-17ce47b26e7″] .tve_image_frame { height: 403.903px; }[data-css="tve-u-17ce47b26ef"] { margin-left: 0px; margin-top: 0px; width: 100% !important; max-width: none !important; }[data-css="tve-u-17ce47b4407″] { width: 369px; float: none; margin-left: auto !important; margin-right: auto !important; margin-top: -6px !important; }[data-css="tve-u-17ce47b4407″] .tve_image_frame { height: 100%; }[data-css="tve-u-17ce47b440f"] { margin-left: 0px; margin-top: -1.021px; width: 100% !important; max-width: none !important; }[data-css="tve-u-17ce47b89aa"] { width: 369px; float: none; margin-left: auto !important; margin-right: auto !important; margin-top: -6px !important; }[data-css="tve-u-17ce47b89aa"] .tve_image_frame { height: 100%; }[data-css="tve-u-17ce47bc97f"] { width: 369px; float: none; margin-left: auto !important; margin-right: auto !important; margin-top: -6px !important; }[data-css="tve-u-17ce47bc97f"] .tve_image_frame { height: 352.094px; }[data-css="tve-u-17ce47bc987″] { margin-left: -0.25px; margin-top: -2.75px; width: 100% !important; max-width: none !important; }[data-css="tve-u-17ce47c02b3″] { width: 369px; float: none; margin-left: auto !important; margin-right: auto !important; margin-top: -6px !important; }[data-css="tve-u-17ce47c02b3″] .tve_image_frame { height: 386.551px; }[data-css="tve-u-17ce47c02bb"] { margin-left: 0px; margin-top: -10px; width: 100% !important; max-width: none !important; }[data-css="tve-u-17ce47c5905″] { width: 369px; float: none; margin-left: auto !important; margin-right: auto !important; margin-top: -6px !important; }[data-css="tve-u-17ce47c5905″] .tve_image_frame { height: 100%; }[data-css="tve-u-17ce47c590e"] { margin-left: -34px; margin-top: 0px; width: 119% !important; max-width: none !important; }[data-css="tve-u-17ce47c90b1″] { width: 369px; float: none; margin-left: auto !important; margin-right: auto !important; margin-top: -6px !important; }[data-css="tve-u-17ce47c90b1″] .tve_image_frame { height: 360.681px; }[data-css="tve-u-17ce47c90ba"] { margin-left: -0.979px; margin-top: -5.021px; width: 100% !important; max-width: none !important; }[data-css="tve-u-17ce47cdb94″] { width: 369px; float: none; margin-left: auto !important; margin-right: auto !important; margin-top: -6px !important; }[data-css="tve-u-17ce47cdb94″] .tve_image_frame { height: 100%; }[data-css="tve-u-17ce47cdb9b"] { margin-left: -0.729px; margin-top: -0.312px; width: 100% !important; max-width: none !important; }[data-css="tve-u-17ce483ce56″] { margin-left: 0px; margin-top: -0.479px; width: 100% !important; max-width: none !important; }[data-css="tve-u-17ce483d5e5″] { width: 369px; float: none; margin-left: auto !important; margin-right: auto !important; margin-top: -6px !important; }[data-css="tve-u-17ce483d5e5″] .tve_image_frame { height: 100%; }[data-css="tve-u-17ce483e553″] { max-width: 64.7964%; }[data-css="tve-u-17ce485125a"] { width: 369px; float: none; margin-left: auto !important; margin-right: auto !important; margin-top: -6px !important; }[data-css="tve-u-17ce485125a"] .tve_image_frame { height: 401.6px; }[data-css="tve-u-17ce4851263″] { margin-left: 0px; margin-top: -6.313px; width: 100% !important; max-width: none !important; }[data-css="tve-u-17ce4852bec"] { width: 369px; float: none; margin-left: auto !important; margin-right: auto !important; margin-top: -6px !important; }[data-css="tve-u-17ce4852bec"] .tve_image_frame { height: 407.389px; }[data-css="tve-u-17ce4852bf5″] { margin-left: 0px; margin-top: -33px; width: 100% !important; max-width: none !important; }[data-css="tve-u-17ce4856736″] { width: 369px; float: none; margin-left: auto !important; margin-right: auto !important; margin-top: -6px !important; }[data-css="tve-u-17ce4856736″] .tve_image_frame { height: 360.092px; }[data-css="tve-u-17ce485673e"] { margin-left: -0.021px; margin-top: -2.937px; width: 100% !important; max-width: none !important; }[data-css="tve-u-17ce4858cfb"] { width: 415px; float: none; margin-left: auto !important; margin-right: auto !important; margin-top: -6px !important; }[data-css="tve-u-17ce4858cfb"] .tve_image_frame { height: 313.577px; }[data-css="tve-u-17ce4858d03″] { margin-left: -0.25px; margin-top: -1.583px; width: 100% !important; max-width: none !important; }[data-css="tve-u-17ce485d3be"] { width: 369px; float: none; margin-left: auto !important; margin-right: auto !important; margin-top: -6px !important; }[data-css="tve-u-17ce485d3be"] .tve_image_frame { height: 100%; }[data-css="tve-u-17ce485d3c6″] { margin-left: -1.938px; margin-top: -0.958px; width: 101% !important; max-width: none !important; }[data-css="tve-u-17ce486466f"] { width: 369px; float: none; margin-left: auto !important; margin-right: auto !important; margin-top: -6px !important; }[data-css="tve-u-17ce486466f"] .tve_image_frame { height: 100%; }[data-css="tve-u-17ce4864678″] { margin-left: 0px; margin-top: 0px; width: 103% !important; max-width: none !important; }[data-css="tve-u-17ce4867970″] { width: 369px; float: none; margin-left: auto !important; margin-right: auto !important; margin-top: -6px !important; }[data-css="tve-u-17ce4867970″] .tve_image_frame { height: 100%; }[data-css="tve-u-17ce4867978″] { margin-left: -12px; margin-top: 0px; width: 108% !important; max-width: none !important; }[data-css="tve-u-17ce48726c5″] { max-width: 64.7964%; }[data-css="tve-u-17ce4aba54b"] .tcb-button-link { box-shadow: none; padding-right: 22px; padding-left: 22px; –tve-applied-box-shadow:none; background-image: none !important; background-color: rgb(242, 226, 223) !important; –tve-applied-background-image:none !important; –tve-applied-background-color:rgb(242, 226, 223) !important; padding-top: 12px !important; padding-bottom: 12px !important; }:not(#tve) [data-css="tve-u-17ce4aba54b"]:hover .tcb-button-link { background-image: none !important; background-color: rgb(0, 0, 0) !important; }:not(#tve) [data-css="tve-u-17ce4aba54e"] { color: rgb(0, 0, 0) !important; –tcb-applied-color:rgb(0, 0, 0) !important; –tve-applied-color:rgb(0, 0, 0) !important; font-size: 22px !important; }:not(#tve) [data-css="tve-u-17ce4aba54b"] .tcb-button-link { line-height: 1.2em; font-size: 24px; }[data-css="tve-u-17ce4aba54f"] { –tcb-local-color-icon:rgb(255, 255, 255); –tcb-local-color-var:rgb(255, 255, 255); –tve-icon-size:18px; }:not(#tve) [data-css="tve-u-17ce4aba54b"] .tcb-button-link span { color: var(–tve-color, rgb(255, 255, 255)); –tve-applied-color:var$(–tve-color, var$(–tcb-color-3)); –tcb-applied-color:var$(–tcb-color-3); }[data-css="tve-u-17ce4aba54b"] { –tve-color:rgb(255, 255, 255); –tve-applied—tve-color:var$(–tcb-color-3); margin-bottom: 20px !important; margin-top: -20px !important; }[data-css="tve-u-17ce4aba550″] { margin-top: 0px !important; padding: 0px !important; margin-bottom: 0px !important; }:not(#tve) [data-css="tve-u-17ce4aba54b"]:hover [data-css="tve-u-17ce4aba54e"] { color: rgb(255, 255, 255) !important; –tcb-applied-color:var$(–tcb-color-3) !important; –tve-applied-color:var$(–tcb-color-3) !important; }[data-css="tve-u-17ce4abd118″] .tcb-button-link { box-shadow: none; padding-right: 22px; padding-left: 22px; –tve-applied-box-shadow:none; background-image: none !important; background-color: rgb(242, 226, 223) !important; –tve-applied-background-image:none !important; –tve-applied-background-color:rgb(242, 226, 223) !important; padding-top: 12px !important; padding-bottom: 12px !important; }:not(#tve) [data-css="tve-u-17ce4abd118″]:hover .tcb-button-link { background-image: none !important; background-color: rgb(0, 0, 0) !important; }:not(#tve) [data-css="tve-u-17ce4abd118″] .tcb-button-link { line-height: 1.2em; font-size: 24px; }:not(#tve) [data-css="tve-u-17ce4abd118″] .tcb-button-link span { color: var(–tve-color, rgb(255, 255, 255)); –tve-applied-color:var$(–tve-color, var$(–tcb-color-3)); –tcb-applied-color:var$(–tcb-color-3); }[data-css="tve-u-17ce4abd118″] { –tve-color:rgb(255, 255, 255); –tve-applied—tve-color:var$(–tcb-color-3); margin-bottom: 20px !important; margin-top: -20px !important; }[data-css="tve-u-17ce4abd11c"] { –tcb-local-color-icon:rgb(255, 255, 255); –tcb-local-color-var:rgb(255, 255, 255); –tve-icon-size:18px; }:not(#tve) [data-css="tve-u-17ce4abd11f"] { color: rgb(0, 0, 0) !important; –tcb-applied-color:rgb(0, 0, 0) !important; –tve-applied-color:rgb(0, 0, 0) !important; font-size: 22px !important; }:not(#tve) [data-css="tve-u-17ce4abd118″]:hover [data-css="tve-u-17ce4abd11f"] { color: rgb(255, 255, 255) !important; –tcb-applied-color:var$(–tcb-color-3) !important; –tve-applied-color:var$(–tcb-color-3) !important; }[data-css="tve-u-17ce4abf09e"] .tcb-button-link { box-shadow: none; padding-right: 22px; padding-left: 22px; –tve-applied-box-shadow:none; background-image: none !important; background-color: rgb(242, 226, 223) !important; –tve-applied-background-image:none !important; –tve-applied-background-color:rgb(242, 226, 223) !important; padding-top: 12px !important; padding-bottom: 12px !important; }:not(#tve) [data-css="tve-u-17ce4abf09e"]:hover .tcb-button-link { background-image: none !important; background-color: rgb(0, 0, 0) !important; }:not(#tve) [data-css="tve-u-17ce4abf09e"] .tcb-button-link { line-height: 1.2em; font-size: 24px; }:not(#tve) [data-css="tve-u-17ce4abf09e"] .tcb-button-link span { color: var(–tve-color, rgb(255, 255, 255)); –tve-applied-color:var$(–tve-color, var$(–tcb-color-3)); –tcb-applied-color:var$(–tcb-color-3); }[data-css="tve-u-17ce4abf09e"] { –tve-color:rgb(255, 255, 255); –tve-applied—tve-color:var$(–tcb-color-3); margin-bottom: 20px !important; margin-top: -20px !important; }[data-css="tve-u-17ce4abf0a4″] { –tcb-local-color-icon:rgb(255, 255, 255); –tcb-local-color-var:rgb(255, 255, 255); –tve-icon-size:18px; }:not(#tve) [data-css="tve-u-17ce4abf0a7″] { color: rgb(0, 0, 0) !important; –tcb-applied-color:rgb(0, 0, 0) !important; –tve-applied-color:rgb(0, 0, 0) !important; font-size: 22px !important; }:not(#tve) [data-css="tve-u-17ce4abf09e"]:hover [data-css="tve-u-17ce4abf0a7″] { color: rgb(255, 255, 255) !important; –tcb-applied-color:var$(–tcb-color-3) !important; –tve-applied-color:var$(–tcb-color-3) !important; }[data-css="tve-u-17ce4ac1ae6″] .tcb-button-link { box-shadow: none; padding-right: 22px; padding-left: 22px; –tve-applied-box-shadow:none; background-image: none !important; background-color: rgb(242, 226, 223) !important; –tve-applied-background-image:none !important; –tve-applied-background-color:rgb(242, 226, 223) !important; padding-top: 12px !important; padding-bottom: 12px !important; }:not(#tve) [data-css="tve-u-17ce4ac1ae6″]:hover .tcb-button-link { background-image: none !important; background-color: rgb(0, 0, 0) !important; }:not(#tve) [data-css="tve-u-17ce4ac1ae6″] .tcb-button-link { line-height: 1.2em; font-size: 24px; }:not(#tve) [data-css="tve-u-17ce4ac1ae6″] .tcb-button-link span { color: var(–tve-color, rgb(255, 255, 255)); –tve-applied-color:var$(–tve-color, var$(–tcb-color-3)); –tcb-applied-color:var$(–tcb-color-3); }[data-css="tve-u-17ce4ac1ae6″] { –tve-color:rgb(255, 255, 255); –tve-applied—tve-color:var$(–tcb-color-3); margin-bottom: 20px !important; margin-top: -20px !important; }[data-css="tve-u-17ce4ac1aec"] { –tcb-local-color-icon:rgb(255, 255, 255); –tcb-local-color-var:rgb(255, 255, 255); –tve-icon-size:18px; }:not(#tve) [data-css="tve-u-17ce4ac1aef"] { color: rgb(0, 0, 0) !important; –tcb-applied-color:rgb(0, 0, 0) !important; –tve-applied-color:rgb(0, 0, 0) !important; font-size: 22px !important; }:not(#tve) [data-css="tve-u-17ce4ac1ae6″]:hover [data-css="tve-u-17ce4ac1aef"] { color: rgb(255, 255, 255) !important; –tcb-applied-color:var$(–tcb-color-3) !important; –tve-applied-color:var$(–tcb-color-3) !important; }[data-css="tve-u-17ce4ac3863″] .tcb-button-link { box-shadow: none; padding-right: 22px; padding-left: 22px; –tve-applied-box-shadow:none; background-image: none !important; background-color: rgb(242, 226, 223) !important; –tve-applied-background-image:none !important; –tve-applied-background-color:rgb(242, 226, 223) !important; padding-top: 12px !important; padding-bottom: 12px !important; }:not(#tve) [data-css="tve-u-17ce4ac3863″]:hover .tcb-button-link { background-image: none !important; background-color: rgb(0, 0, 0) !important; }:not(#tve) [data-css="tve-u-17ce4ac3863″] .tcb-button-link { line-height: 1.2em; font-size: 24px; }:not(#tve) [data-css="tve-u-17ce4ac3863″] .tcb-button-link span { color: var(–tve-color, rgb(255, 255, 255)); –tve-applied-color:var$(–tve-color, var$(–tcb-color-3)); –tcb-applied-color:var$(–tcb-color-3); }[data-css="tve-u-17ce4ac3863″] { –tve-color:rgb(255, 255, 255); –tve-applied—tve-color:var$(–tcb-color-3); margin-bottom: 20px !important; margin-top: -20px !important; }[data-css="tve-u-17ce4ac3869″] { –tcb-local-color-icon:rgb(255, 255, 255); –tcb-local-color-var:rgb(255, 255, 255); –tve-icon-size:18px; }:not(#tve) [data-css="tve-u-17ce4ac386c"] { color: rgb(0, 0, 0) !important; –tcb-applied-color:rgb(0, 0, 0) !important; –tve-applied-color:rgb(0, 0, 0) !important; font-size: 22px !important; }:not(#tve) [data-css="tve-u-17ce4ac3863″]:hover [data-css="tve-u-17ce4ac386c"] { color: rgb(255, 255, 255) !important; –tcb-applied-color:var$(–tcb-color-3) !important; –tve-applied-color:var$(–tcb-color-3) !important; }[data-css="tve-u-17ce4ac573d"] .tcb-button-link { box-shadow: none; padding-right: 22px; padding-left: 22px; –tve-applied-box-shadow:none; background-image: none !important; background-color: rgb(242, 226, 223) !important; –tve-applied-background-image:none !important; –tve-applied-background-color:rgb(242, 226, 223) !important; padding-top: 12px !important; padding-bottom: 12px !important; }:not(#tve) [data-css="tve-u-17ce4ac573d"]:hover .tcb-button-link { background-image: none !important; background-color: rgb(0, 0, 0) !important; }:not(#tve) [data-css="tve-u-17ce4ac573d"] .tcb-button-link { line-height: 1.2em; font-size: 24px; }:not(#tve) [data-css="tve-u-17ce4ac573d"] .tcb-button-link span { color: var(–tve-color, rgb(255, 255, 255)); –tve-applied-color:var$(–tve-color, var$(–tcb-color-3)); –tcb-applied-color:var$(–tcb-color-3); }[data-css="tve-u-17ce4ac573d"] { –tve-color:rgb(255, 255, 255); –tve-applied—tve-color:var$(–tcb-color-3); margin-bottom: 20px !important; margin-top: -20px !important; }[data-css="tve-u-17ce4ac5744″] { –tcb-local-color-icon:rgb(255, 255, 255); –tcb-local-color-var:rgb(255, 255, 255); –tve-icon-size:18px; }:not(#tve) [data-css="tve-u-17ce4ac5747″] { color: rgb(0, 0, 0) !important; –tcb-applied-color:rgb(0, 0, 0) !important; –tve-applied-color:rgb(0, 0, 0) !important; font-size: 22px !important; }:not(#tve) [data-css="tve-u-17ce4ac573d"]:hover [data-css="tve-u-17ce4ac5747″] { color: rgb(255, 255, 255) !important; –tcb-applied-color:var$(–tcb-color-3) !important; –tve-applied-color:var$(–tcb-color-3) !important; }[data-css="tve-u-17ce4ac7789″] .tcb-button-link { box-shadow: none; padding-right: 22px; padding-left: 22px; –tve-applied-box-shadow:none; background-image: none !important; background-color: rgb(242, 226, 223) !important; –tve-applied-background-image:none !important; –tve-applied-background-color:rgb(242, 226, 223) !important; padding-top: 12px !important; padding-bottom: 12px !important; }:not(#tve) [data-css="tve-u-17ce4ac7789″]:hover .tcb-button-link { background-image: none !important; background-color: rgb(0, 0, 0) !important; }:not(#tve) [data-css="tve-u-17ce4ac7789″] .tcb-button-link { line-height: 1.2em; font-size: 24px; }:not(#tve) [data-css="tve-u-17ce4ac7789″] .tcb-button-link span { color: var(–tve-color, rgb(255, 255, 255)); –tve-applied-color:var$(–tve-color, var$(–tcb-color-3)); –tcb-applied-color:var$(–tcb-color-3); }[data-css="tve-u-17ce4ac7789″] { –tve-color:rgb(255, 255, 255); –tve-applied—tve-color:var$(–tcb-color-3); margin-bottom: 20px !important; margin-top: -20px !important; }[data-css="tve-u-17ce4ac7791″] { –tcb-local-color-icon:rgb(255, 255, 255); –tcb-local-color-var:rgb(255, 255, 255); –tve-icon-size:18px; }:not(#tve) [data-css="tve-u-17ce4ac7794″] { color: rgb(0, 0, 0) !important; –tcb-applied-color:rgb(0, 0, 0) !important; –tve-applied-color:rgb(0, 0, 0) !important; font-size: 22px !important; }:not(#tve) [data-css="tve-u-17ce4ac7789″]:hover [data-css="tve-u-17ce4ac7794″] { color: rgb(255, 255, 255) !important; –tcb-applied-color:var$(–tcb-color-3) !important; –tve-applied-color:var$(–tcb-color-3) !important; }[data-css="tve-u-17ce4aca925″] .tcb-button-link { box-shadow: none; padding-right: 22px; padding-left: 22px; –tve-applied-box-shadow:none; background-image: none !important; background-color: rgb(242, 226, 223) !important; –tve-applied-background-image:none !important; –tve-applied-background-color:rgb(242, 226, 223) !important; padding-top: 12px !important; padding-bottom: 12px !important; }:not(#tve) [data-css="tve-u-17ce4aca925″]:hover .tcb-button-link { background-image: none !important; background-color: rgb(0, 0, 0) !important; }:not(#tve) [data-css="tve-u-17ce4aca925″] .tcb-button-link { line-height: 1.2em; font-size: 24px; }:not(#tve) [data-css="tve-u-17ce4aca925″] .tcb-button-link span { color: var(–tve-color, rgb(255, 255, 255)); –tve-applied-color:var$(–tve-color, var$(–tcb-color-3)); –tcb-applied-color:var$(–tcb-color-3); }[data-css="tve-u-17ce4aca925″] { –tve-color:rgb(255, 255, 255); –tve-applied—tve-color:var$(–tcb-color-3); margin-bottom: 20px !important; margin-top: -20px !important; }[data-css="tve-u-17ce4aca92e"] { –tcb-local-color-icon:rgb(255, 255, 255); –tcb-local-color-var:rgb(255, 255, 255); –tve-icon-size:18px; }:not(#tve) [data-css="tve-u-17ce4aca931″] { color: rgb(0, 0, 0) !important; –tcb-applied-color:rgb(0, 0, 0) !important; –tve-applied-color:rgb(0, 0, 0) !important; font-size: 22px !important; }:not(#tve) [data-css="tve-u-17ce4aca925″]:hover [data-css="tve-u-17ce4aca931″] { color: rgb(255, 255, 255) !important; –tcb-applied-color:var$(–tcb-color-3) !important; –tve-applied-color:var$(–tcb-color-3) !important; }[data-css="tve-u-17ce4acd835″] .tcb-button-link { box-shadow: none; padding-right: 22px; padding-left: 22px; –tve-applied-box-shadow:none; background-image: none !important; background-color: rgb(242, 226, 223) !important; –tve-applied-background-image:none !important; –tve-applied-background-color:rgb(242, 226, 223) !important; padding-top: 12px !important; padding-bottom: 12px !important; }:not(#tve) [data-css="tve-u-17ce4acd835″]:hover .tcb-button-link { background-image: none !important; background-color: rgb(0, 0, 0) !important; }:not(#tve) [data-css="tve-u-17ce4acd835″] .tcb-button-link { line-height: 1.2em; font-size: 24px; }:not(#tve) [data-css="tve-u-17ce4acd835″] .tcb-button-link span { color: var(–tve-color, rgb(255, 255, 255)); –tve-applied-color:var$(–tve-color, var$(–tcb-color-3)); –tcb-applied-color:var$(–tcb-color-3); }[data-css="tve-u-17ce4acd835″] { –tve-color:rgb(255, 255, 255); –tve-applied—tve-color:var$(–tcb-color-3); margin-bottom: 20px !important; margin-top: -20px !important; }[data-css="tve-u-17ce4acd83d"] { –tcb-local-color-icon:rgb(255, 255, 255); –tcb-local-color-var:rgb(255, 255, 255); –tve-icon-size:18px; }:not(#tve) [data-css="tve-u-17ce4acd842″] { color: rgb(0, 0, 0) !important; –tcb-applied-color:rgb(0, 0, 0) !important; –tve-applied-color:rgb(0, 0, 0) !important; font-size: 22px !important; }:not(#tve) [data-css="tve-u-17ce4acd835″]:hover [data-css="tve-u-17ce4acd842″] { color: rgb(255, 255, 255) !important; –tcb-applied-color:var$(–tcb-color-3) !important; –tve-applied-color:var$(–tcb-color-3) !important; }:not(#tve) [data-css="tve-u-17ce6c3e8ea"] { color: rgb(220, 196, 190) !important; –tcb-applied-color:rgb(220, 196, 190) !important; –tve-applied-color:rgb(220, 196, 190) !important; }[data-css="tve-u-17ce9aabb36″] { padding: 0px !important; }[data-css="tve-u-17ce9ab188e"] { padding: 0px !important; }[data-css="tve-u-17ce9ab1890″] { width: 353px; margin-left: 10px !important; margin-top: 30px !important; margin-bottom: 15px !important; }[data-css="tve-u-17ce9ab1891″] { background-color: rgb(241, 229, 229) !important; –background-color:rgb(241, 229, 229) !important; –tve-applied-background-color:rgb(241, 229, 229) !important; }[data-css="tve-u-17ce9ab1892″] { width: 377px; –tve-alignment:center; float: none; margin: 0px auto 10px !important; }[data-css="tve-u-17ce9ab1893″] { max-width: 46.3973%; }[data-css="tve-u-17ce9ab1894″] { max-width: 53.6%; }[data-css="tve-u-17ce9ab1895″] { –tve-alignment:center; float: none; margin: -210px auto 10px !important; }[data-css="tve-u-17ce9ab1896″] { padding-bottom: 0px !important; }[data-css="tve-u-17ce9abc753″] { width: 100%; }[data-css="tve-u-17ce9abc754″] { padding: 0px !important; margin-bottom: 15px !important; margin-top: 15px !important; }[data-css="tve-u-17ce9ba0c10″] { margin-top: 10px !important; margin-bottom: 10px !important; }:not(#tve) [data-css="tve-u-17ce9bf01ae"] { color: rgb(220, 196, 190) !important; –tcb-applied-color:rgb(220, 196, 190) !important; –tve-applied-color:rgb(220, 196, 190) !important; }:not(#tve) [data-css="tve-u-17ce9bf7197″] { color: rgb(220, 196, 190) !important; –tcb-applied-color:rgb(220, 196, 190) !important; –tve-applied-color:rgb(220, 196, 190) !important; }:not(#tve) [data-css="tve-u-17ce9bfcdc8″] { color: rgb(220, 196, 190) !important; –tcb-applied-color:rgb(220, 196, 190) !important; –tve-applied-color:rgb(220, 196, 190) !important; }:not(#tve) [data-css="tve-u-17ce9c06d05″] { color: rgb(220, 196, 190) !important; –tcb-applied-color:rgb(220, 196, 190) !important; –tve-applied-color:rgb(220, 196, 190) !important; }[data-css="tve-u-17ce9c11394″] { margin-top: 5px !important; }[data-css="tve-u-17ce9c13b1d"] { margin-top: 5px !important; }[data-css="tve-u-17ce9c168b7″] { margin-top: 5px !important; }[data-css="tve-u-17ce9c186de"] { margin-top: 5px !important; }[data-css="tve-u-17ce9c1a84f"] { margin-top: 5px !important; }[data-css="tve-u-17ce9c1c5ce"] { margin-top: 5px !important; }[data-css="tve-u-17ce9c1efac"] { margin-top: 5px !important; }[data-css="tve-u-17ce9c232e6″] { margin-top: 5px !important; }}@media (max-width: 767px){[data-css="tve-u-17ce3e8c70f"] { padding-bottom: 0px !important; }[data-css="tve-u-17ce3e8c73b"] { max-width: 43.6249%; }[data-css="tve-u-17ce3e8c738″] { margin-bottom: 0px !important; }[data-css="tve-u-17ce3e8c741″] { margin-top: 25px !important; }[data-css="tve-u-17ce3e8c742″] { box-shadow: none; –tve-applied-box-shadow:none; }[data-css="tve-u-17ce3e8c74b"] { box-shadow: rgba(0, 0, 0, 0.2) 0px 4px 10px 0px; –tve-applied-box-shadow:0px 4px 10px 0px rgba(0, 0, 0, 0.2); }[data-css="tve-u-17ce3e8c744″] { padding-bottom: 25px !important; }[data-css="tve-u-17ce3e8c73e"] { padding-bottom: 25px !important; }[data-css="tve-u-17ce3e95985″] { width: 311px; –tve-alignment:center; float: none; padding-left: 0px !important; margin: 0px auto !important; }[data-css="tve-u-17ce3e9598b"] { margin-top: -156px !important; }[data-css="tve-u-17ce3e9598c"] { padding-top: 0px !important; }[data-css="tve-u-17ce43cdafc"] .tve_image_frame { height: 314.054px; }[data-css="tve-u-17ce43cdafd"] { margin-top: -8px; margin-left: -0.958px; width: 100% !important; max-width: none !important; }[data-css="tve-u-17ce45290d2″] .tve_image_frame { height: 301.228px; }[data-css="tve-u-17ce45290d9″] { margin-top: 0px; margin-left: -9.583px; width: 100% !important; max-width: none !important; }[data-css="tve-u-17ce454da4f"] .tve_image_frame { height: 350.289px; }[data-css="tve-u-17ce454da58″] { margin-top: 0px; margin-left: 0px; width: 100% !important; max-width: none !important; }[data-css="tve-u-17ce4568d14″] .tve_image_frame { height: 325.666px; }[data-css="tve-u-17ce4568d1b"] { margin-top: 0px; margin-left: -24px; width: 100% !important; max-width: none !important; }[data-css="tve-u-17ce45765d0″] .tve_image_frame { height: 317.439px; }[data-css="tve-u-17ce45765d8″] { margin-top: -5px; margin-left: 0px; width: 100% !important; max-width: none !important; }[data-css="tve-u-17ce458b957″] .tve_image_frame { height: 327.054px; }[data-css="tve-u-17ce458b95f"] { margin-top: -1.021px; margin-left: -0.979px; width: 100% !important; max-width: none !important; }[data-css="tve-u-17ce45a0ab0″] .tve_image_frame { height: 323.359px; }[data-css="tve-u-17ce45a0ab9″] { margin-top: -4px; margin-left: -37px; width: 100% !important; max-width: none !important; }[data-css="tve-u-17ce45be1d3″] .tve_image_frame { height: 328.524px; }[data-css="tve-u-17ce45be1db"] { margin-top: 0px; margin-left: -14px; width: 100% !important; max-width: none !important; }[data-css="tve-u-17ce45cecec"] .tve_image_frame { height: 339.304px; }[data-css="tve-u-17ce45cecf3″] { margin-top: -1.354px; margin-left: 0px; width: 100% !important; max-width: none !important; }[data-css="tve-u-17ce45e11b0″] .tve_image_frame { height: 382.948px; }[data-css="tve-u-17ce45e11b8″] { margin-top: -1.271px; margin-left: -0.584px; width: 100% !important; max-width: none !important; }[data-css="tve-u-17ce45f561e"] .tve_image_frame { height: 305.641px; }[data-css="tve-u-17ce45f5624″] { margin-top: -24px; margin-left: 0px; width: 100% !important; max-width: none !important; }[data-css="tve-u-17ce4605b37″] .tve_image_frame { height: 339.79px; }[data-css="tve-u-17ce4605b3f"] { margin-top: -16px; margin-left: -0.479px; width: 100% !important; max-width: none !important; }[data-css="tve-u-17ce46230c4″] .tve_image_frame { height: 276.533px; }[data-css="tve-u-17ce46230ca"] { margin-top: -20px; margin-left: -0.479px; width: 100% !important; max-width: none !important; }[data-css="tve-u-17ce4639f9f"] { margin-top: -3.125px; margin-left: 0px; width: 100% !important; max-width: none !important; }[data-css="tve-u-17ce463a90b"] .tve_image_frame { height: 442.061px; }[data-css="tve-u-17ce464d894″] .tve_image_frame { height: 100%; }[data-css="tve-u-17ce464d89c"] { margin-top: 0px; margin-left: -12px; width: 107% !important; max-width: none !important; }[data-css="tve-u-17ce4664fbb"] .tve_image_frame { height: 100%; }[data-css="tve-u-17ce4664fc3″] { margin-top: 0px; margin-left: -26px; width: 116% !important; max-width: none !important; }[data-css="tve-u-17ce4677a14″] .tve_image_frame { height: 353.229px; }[data-css="tve-u-17ce4677a1c"] { margin-top: -1px; margin-left: 0px; width: 100% !important; max-width: none !important; }[data-css="tve-u-17ce468b85e"] .tve_image_frame { height: 358.233px; }[data-css="tve-u-17ce468b864″] { margin-top: -1.479px; margin-left: -0.459px; width: 100% !important; max-width: none !important; }[data-css="tve-u-17ce469cf1e"] .tve_image_frame { height: 234.065px; }[data-css="tve-u-17ce469cf23″] { margin-top: -32px; margin-left: -0.542px; width: 100% !important; max-width: none !important; }[data-css="tve-u-17ce46b3d94″] .tve_image_frame { height: 285.483px; }[data-css="tve-u-17ce46b3d9d"] { margin-top: 0px; margin-left: 0px; width: 100% !important; max-width: none !important; }[data-css="tve-u-17ce46d6571″] .tve_image_frame { height: 317.392px; }[data-css="tve-u-17ce46d6578″] { margin-top: 0px; margin-left: -14px; width: 100% !important; max-width: none !important; }[data-css="tve-u-17ce46e6411″] .tve_image_frame { height: 320.969px; }[data-css="tve-u-17ce46e641a"] { margin-top: -4px; margin-left: -9px; width: 100% !important; max-width: none !important; }[data-css="tve-u-17ce46f9133″] .tve_image_frame { height: 304.438px; }[data-css="tve-u-17ce46f913c"] { margin-top: 0px; margin-left: -2px; width: 100% !important; max-width: none !important; }[data-css="tve-u-17ce470eec9″] .tve_image_frame { height: 320.464px; }[data-css="tve-u-17ce470eed2″] { margin-top: 0px; margin-left: 0px; width: 100% !important; max-width: none !important; }[data-css="tve-u-17ce4724f83″] .tve_image_frame { height: 328.163px; }[data-css="tve-u-17ce4724f89″] { margin-top: -1px; margin-left: -29px; width: 100% !important; max-width: none !important; }[data-css="tve-u-17ce473b392″] .tve_image_frame { height: 433.792px; }[data-css="tve-u-17ce473b398″] { margin-top: -15px; margin-left: 0px; width: 100% !important; max-width: none !important; }[data-css="tve-u-17ce474f6ee"] .tve_image_frame { height: 328.911px; }[data-css="tve-u-17ce474f6f6″] { margin-top: -0.834px; margin-left: -1.167px; width: 100% !important; max-width: none !important; }[data-css="tve-u-17ce4760bd6″] .tve_image_frame { height: 314.967px; }[data-css="tve-u-17ce4760bdf"] { margin-top: -2px; margin-left: -1.021px; width: 100% !important; max-width: none !important; }[data-css="tve-u-17ce4781908″] { margin-top: -0.813px; margin-left: -1.167px; width: 100% !important; max-width: none !important; }[data-css="tve-u-17ce47af568″] .tve_image_frame { height: 285.827px; }[data-css="tve-u-17ce47af570″] { margin-top: -7.917px; margin-left: 0px; width: 100% !important; max-width: none !important; }[data-css="tve-u-17ce47b26e7″] .tve_image_frame { height: 359.527px; }[data-css="tve-u-17ce47b26ef"] { margin-top: 0px; margin-left: 0px; width: 100% !important; max-width: none !important; }[data-css="tve-u-17ce47b4407″] .tve_image_frame { height: 354.454px; }[data-css="tve-u-17ce47b440f"] { margin-top: -1.021px; margin-left: 0px; width: 100% !important; max-width: none !important; }[data-css="tve-u-17ce47b89aa"] .tve_image_frame { height: 321.029px; }[data-css="tve-u-17ce47bc97f"] .tve_image_frame { height: 323.293px; }[data-css="tve-u-17ce47bc987″] { margin-top: -2.75px; margin-left: -0.25px; width: 100% !important; max-width: none !important; }[data-css="tve-u-17ce47c02b3″] .tve_image_frame { height: 354.919px; }[data-css="tve-u-17ce47c02bb"] { margin-top: -10px; margin-left: 0px; width: 100% !important; max-width: none !important; }[data-css="tve-u-17ce47c5905″] .tve_image_frame { height: 269.498px; }[data-css="tve-u-17ce47c590e"] { margin-top: -3px; margin-left: 0px; width: 100% !important; max-width: none !important; }[data-css="tve-u-17ce47c90b1″] .tve_image_frame { height: 321.029px; }[data-css="tve-u-17ce47c90ba"] { margin-top: -5.021px; margin-left: -0.979px; width: 100% !important; max-width: none !important; }[data-css="tve-u-17ce47cdb94″] .tve_image_frame { height: 321.878px; }[data-css="tve-u-17ce47cdb9b"] { margin-top: -0.312px; margin-left: -0.729px; width: 100% !important; max-width: none !important; }[data-css="tve-u-17ce483ce56″] { margin-top: -26px; margin-left: 0px; width: 100% !important; max-width: none !important; }[data-css="tve-u-17ce483d5e5″] .tve_image_frame { height: 270.112px; }[data-css="tve-u-17ce485125a"] .tve_image_frame { height: 368.61px; }[data-css="tve-u-17ce4851263″] { margin-top: -3.291px; margin-left: 0px; width: 100% !important; max-width: none !important; }[data-css="tve-u-17ce4852bec"] .tve_image_frame { height: 374.88px; }[data-css="tve-u-17ce4852bf5″] { margin-top: -26px; margin-left: 0px; width: 100% !important; max-width: none !important; }[data-css="tve-u-17ce4856736″] .tve_image_frame { height: 287.833px; }[data-css="tve-u-17ce485673e"] { margin-top: -20px; margin-left: -0.021px; width: 100% !important; max-width: none !important; }[data-css="tve-u-17ce4858cfb"] .tve_image_frame { height: 236.149px; }[data-css="tve-u-17ce4858d03″] { margin-top: -16.521px; margin-left: -0.25px; width: 100% !important; max-width: none !important; }[data-css="tve-u-17ce485d3be"] .tve_image_frame { height: 276.227px; }[data-css="tve-u-17ce485d3c6″] { margin-top: -36px; margin-left: 0px; width: 100% !important; max-width: none !important; }[data-css="tve-u-17ce486466f"] .tve_image_frame { height: 286.44px; }[data-css="tve-u-17ce4864678″] { margin-top: -25px; margin-left: 0px; width: 100% !important; max-width: none !important; }[data-css="tve-u-17ce4867970″] .tve_image_frame { height: 285.113px; }[data-css="tve-u-17ce4867978″] { margin-top: -5px; margin-left: 0px; width: 100% !important; max-width: none !important; }:not(#tve) [data-css="tve-u-17ce439195e"] { line-height: 1.2em !important; font-size: 34px !important; }:not(#tve) [data-css="tve-u-17ce6c3e8ea"] { line-height: 1.2em !important; font-size: 35px !important; }[data-css="tve-u-17ce9ab1890″] { –tve-alignment:center; float: none; margin: 0px auto 1px !important; }[data-css="tve-u-17ce9ab1892″] { width: 335px; }[data-css="tve-u-17ce9ab1898″] { margin-top: 0px; margin-left: 0px; width: 100% !important; max-width: none !important; }[data-css="tve-u-17ce9ab1892″] .tve_image_frame { height: 100%; }[data-css="tve-u-17ce9ab1895″] { margin-top: -189px !important; }:not(#tve) [data-css="tve-u-17ce9be7e78″] { line-height: 1.2em !important; font-size: 22px !important; }:not(#tve) [data-css="tve-u-17ce9bf01ae"] { font-size: 35px !important; line-height: 1.2em !important; }:not(#tve) [data-css="tve-u-17ce9bf7197″] { font-size: 35px !important; line-height: 1.2em !important; }:not(#tve) [data-css="tve-u-17ce9bfcdc8″] { font-size: 35px !important; line-height: 1.2em !important; }:not(#tve) [data-css="tve-u-17ce9c06d05″] { font-size: 35px !important; line-height: 1.2em !important; }:not(#tve) [data-css="tve-u-17ce3e8c733″] { font-size: 35px !important; line-height: 1.2em !important; }[data-css="tve-u-17ce9c11394″] { margin-top: -391px !important; }[data-css="tve-u-17ce9c13b1d"] { margin-top: -174px !important; }[data-css="tve-u-17ce9c168b7″] { margin-top: -262px !important; }[data-css="tve-u-17ce9c186de"] { margin-top: -260px !important; }[data-css="tve-u-17ce9c1a84f"] { margin-top: -257px !important; }[data-css="tve-u-17ce9c1c5ce"] { margin-top: -346px !important; }[data-css="tve-u-17ce9c1efac"] { margin-top: -263px !important; }[data-css="tve-u-17ce9c232e6″] { margin-top: -336px !important; }[data-css="tve-u-17ce4422316″] { margin-top: -216px !important; }[data-css="tve-u-17ce47c5905″] { –tve-alignment:center; float: none; width: 100%; margin-left: auto !important; margin-right: auto !important; }[data-css="tve-u-17ce4724f83″] { –tve-alignment:center; float: none; width: 100%; margin-left: auto !important; margin-right: auto !important; }[data-css="tve-u-17ce470eec9″] { width: 100%; }[data-css="tve-u-17ce46e6411″] { width: 99%; }[data-css="tve-u-17ce46d6571″] { width: 99%; }[data-css="tve-u-17ce46b3d94″] { width: 100%; }[data-css="tve-u-17ce464d894″] { width: 100%; }[data-css="tve-u-17ce45be1d3″] { width: 100%; }[data-css="tve-u-17ce45a0ab0″] { width: 100%; }[data-css="tve-u-17ce4568d14″] { width: 100%; }[data-css="tve-u-17ce454da4f"] { width: 100%; }[data-css="tve-u-17ce45290d2″] { width: 100%; }}
If you're looking for the most cheerful Christmas card ideas, you're in the right place. Here are the cutest photo cards, homemade cards, and non-photo Continue Reading
Reader Interactions