This post may contain affiliate links, which means I'll receive a commission if you purchase through my link, at no extra cost to you. Please read full disclosure
here
.
This post is all about the best Target Deal Day sales. Sale starts TODAY!
I am finding everything from first apartment essentials, college must-haves, best home decor, kitchen appliances, gift ideas, and so much more…basically, anything that is a really good deal, I am including in here. IT IS GOOD!
MORE INSANELY GOOD DEALS TO KNOW ABOUT:
Best Target Deals From Target Deal Days:
(We are going to be constantly adding items as they come available. We are finding the best of the best!)
NOTE: I will be updating this list constantly throughout July 11,12, and 13th crossing off all items that sell out. These deals do not go on sale until the time listed!!! Get ready to buy, things sell out FAST!
Target Deal Day Sales on 7/13/22:
more ideas you'll love: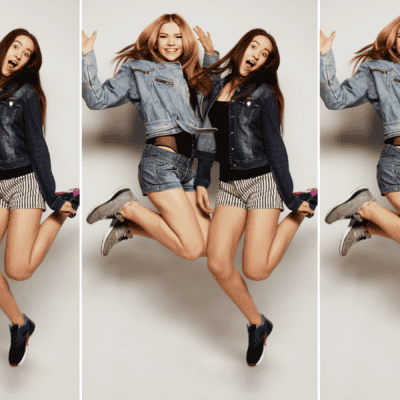 @media (min-width: 300px){:not(#tve) [data-css="tve-u-16cdfcb8d5c"] { font-size: 18px !important; }[data-css="tve-u-16cdfcb8d5d"] { width: 100%; float: none; margin-left: auto !important; margin-right: auto !important; }:not(#tve) [data-css="tve-u-16cdfcb8d5e"] { font-size: 18px !important; }[data-css="tve-u-16cdfcb8d5f"] { width: 893px; float: none; margin-left: auto !important; margin-right: auto !important; }:not(#tve) [data-css="tve-u-16cdfcb8d61″] { font-size: 18px !important; color: rgb(206, 33, 111) !important; }[data-css="tve-u-16cdfcb8d63″] { width: 100%; float: none; margin-left: auto !important; margin-right: auto !important; }:not(#tve) [data-css="tve-u-16cdfcb8d67″] { font-size: 31px !important; }:not(#tve) [data-css="tve-u-16cdfcb8d97″] { font-size: 18px !important; }:not(#tve) [data-css="tve-u-16cdfcb8d98″] { font-size: 18px !important; }:not(#tve) [data-css="tve-u-16cdfcb8d99″] { font-size: 18px !important; }:not(#tve) [data-css="tve-u-16d364e6d6b"] { font-size: 18px !important; }:not(#tve) [data-css="tve-u-16d364e6d6d"] { font-size: 18px !important; }:not(#tve) [data-css="tve-u-16d364e6d6e"] { font-size: 18px !important; }:not(#tve) [data-css="tve-u-16d364e6d70″] { font-size: 18px !important; }:not(#tve) [data-css="tve-u-16d364e6d71″] { font-size: 18px !important; }:not(#tve) [data-css="tve-u-16d364e6d72″] { font-size: 18px !important; }:not(#tve) [data-css="tve-u-16d364e6d73″] { font-size: 18px !important; }:not(#tve) [data-css="tve-u-16d364e6d74″] { font-size: 18px !important; }:not(#tve) [data-css="tve-u-16d364e6d75″] { font-size: 18px !important; }:not(#tve) [data-css="tve-u-16d364e6d76″] { font-size: 18px !important; }:not(#tve) [data-css="tve-u-16d364e6d77″] { font-size: 18px !important; }:not(#tve) [data-css="tve-u-16d364e6d78″] { font-size: 18px !important; }:not(#tve) [data-css="tve-u-16d364e6d79″] { font-size: 18px !important; }:not(#tve) [data-css="tve-u-16d364e6d7a"] { font-size: 18px !important; }:not(#tve) [data-css="tve-u-16d364e6d7b"] { font-size: 18px !important; }:not(#tve) [data-css="tve-u-16d364e6d7c"] { font-size: 18px !important; }:not(#tve) [data-css="tve-u-16d364e6d7e"] { font-size: 18px !important; }:not(#tve) [data-css="tve-u-16d364e6d7f"] { font-size: 18px !important; }:not(#tve) [data-css="tve-u-16d364e6d80″] { font-size: 18px !important; }:not(#tve) [data-css="tve-u-16d364e6d81″] { font-size: 18px !important; }:not(#tve) [data-css="tve-u-16d364e6d82″] { font-size: 18px !important; }:not(#tve) [data-css="tve-u-16d364e6d83″] { font-size: 18px !important; }:not(#tve) [data-css="tve-u-16d364e6d84″] { font-size: 18px !important; }:not(#tve) [data-css="tve-u-16d364e6d85″] { font-size: 18px !important; }:not(#tve) [data-css="tve-u-16d364e6d86″] { font-size: 18px !important; }:not(#tve) [data-css="tve-u-16d364e6d87″] { font-size: 18px !important; }:not(#tve) [data-css="tve-u-16d364e6d88″] { font-size: 18px !important; }:not(#tve) [data-css="tve-u-16d364e6d89″] { font-size: 18px !important; }:not(#tve) [data-css="tve-u-16d364e6d8a"] { font-size: 18px !important; }:not(#tve) [data-css="tve-u-16d364e6d8b"] { font-size: 18px !important; }:not(#tve) [data-css="tve-u-16d364e6d8d"] { font-size: 18px !important; }:not(#tve) [data-css="tve-u-16d364e6d8e"] { font-size: 18px !important; }:not(#tve) [data-css="tve-u-16d364e6d8f"] { font-size: 18px !important; }:not(#tve) [data-css="tve-u-16d364e6d90″] { font-size: 18px !important; }:not(#tve) [data-css="tve-u-16d364e6d91″] { font-size: 18px !important; }:not(#tve) [data-css="tve-u-16d364e6d92″] { font-size: 18px !important; }:not(#tve) [data-css="tve-u-16d364e6d93″] { font-size: 18px !important; }:not(#tve) [data-css="tve-u-16d364e6d94″] { font-size: 18px !important; }:not(#tve) [data-css="tve-u-16d364e6d95″] { font-size: 18px !important; }:not(#tve) [data-css="tve-u-16d364e6d96″] { font-size: 18px !important; }}@media (max-width: 767px){[data-css="tve-u-16cdfcb8d5d"] { float: none; margin-left: auto !important; margin-right: auto !important; }}
When you're a senior and it's your last year in high school, you need to take full advantage of every opportunity.This senior year bucket list is the Continue Reading
Reader Interactions