Construction drawings always include certain floor plan symbols to help you view and visualize the space well. Symbols used in floor plans are standardized so that everyone can interpret them equally.
The most commonly used floor plan symbols include:
1. Walls:
Construction drawings will show you both interior and exterior walls. They are shown using a set of parallel solid lines on either side. In most drawings, you will see them as solid lines. Some floor plans might also depict them with patterned effects.
2. Windows:
A small break in the wall, followed by thin lines along the width, will let you know that there is a window in the space demarcated.
3. Doors:
When a door is intended in the space, you will notice a break in the wall. The doors will be shown at right angles to the wall, with a small arc that lets you know which way the door swings.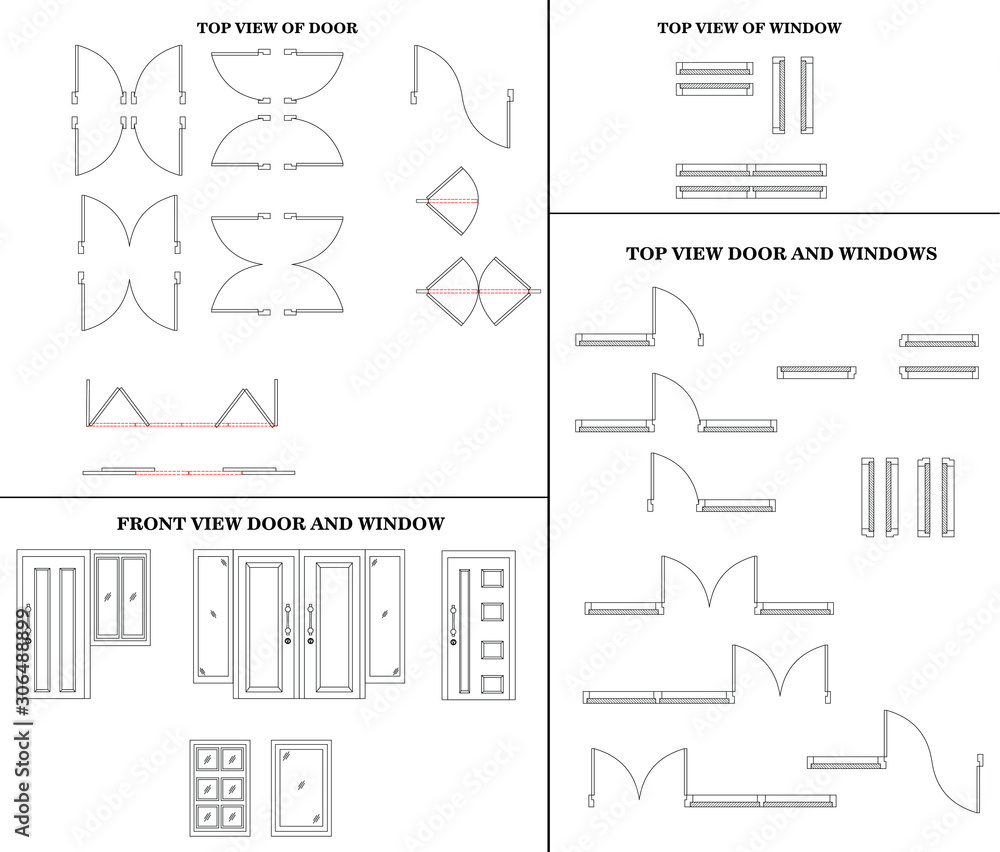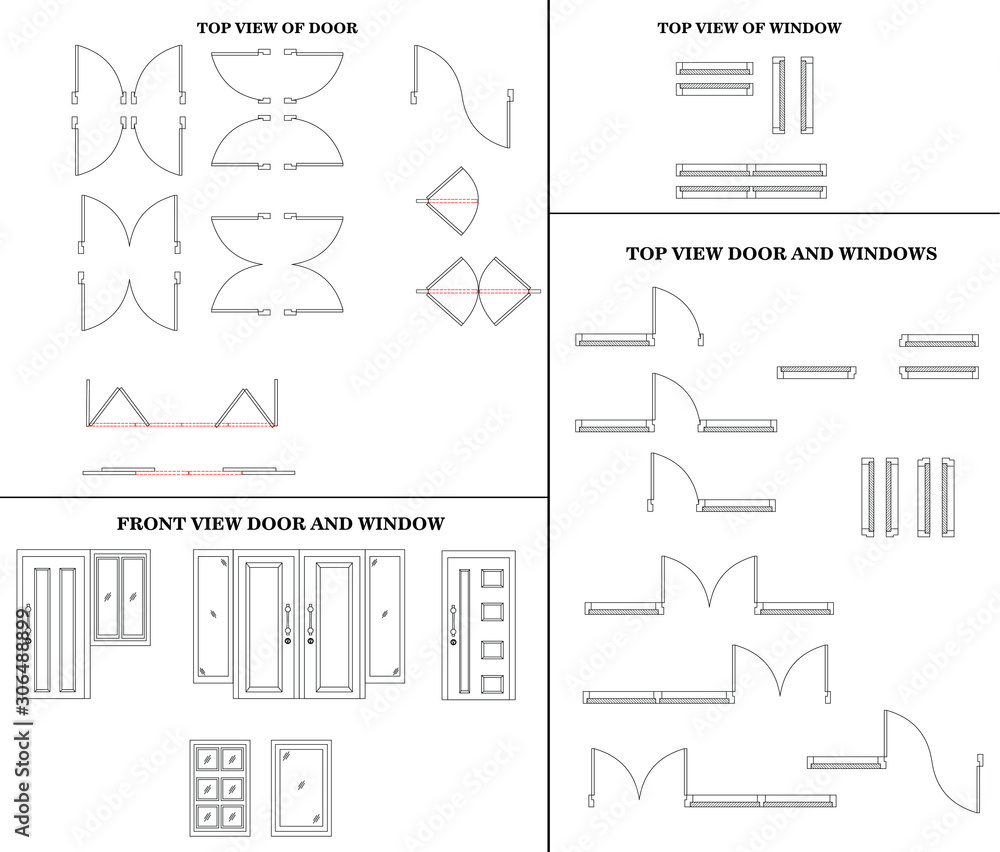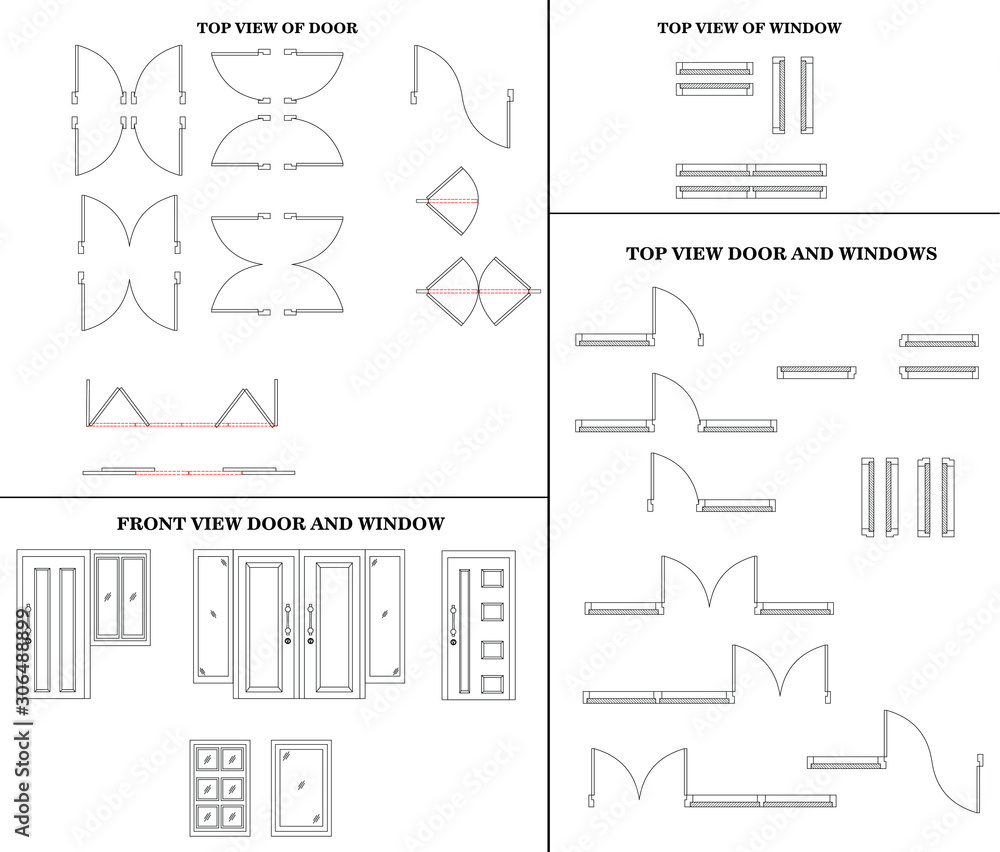 Image Credit: stock.adobe.com
4. Stairs:
Stairs are shown as a row of rectangles that may also have the appearance of parallel lines. The main feature of the symbol is the arrow that shows you whether the stairs lead up or down.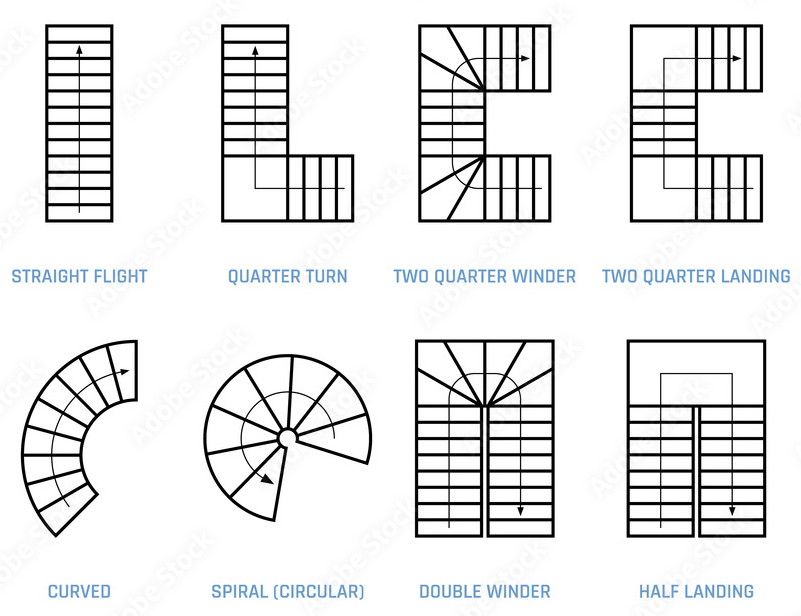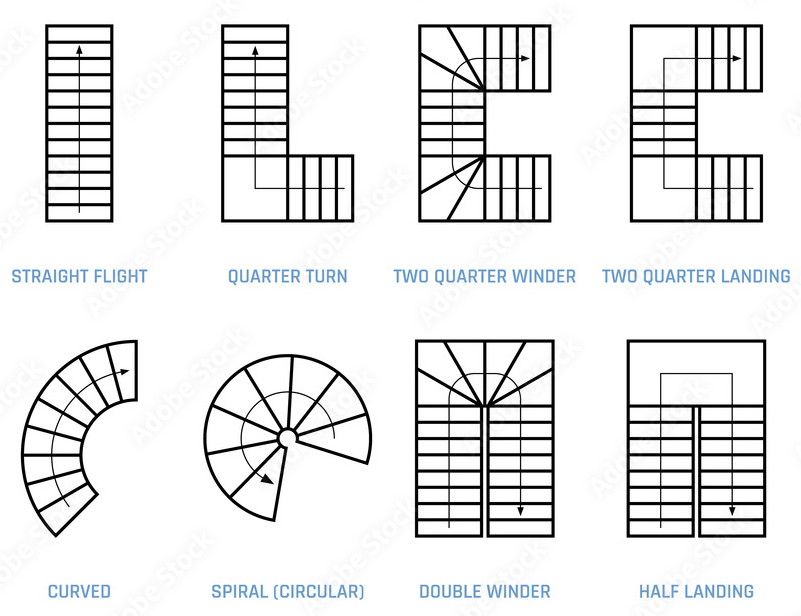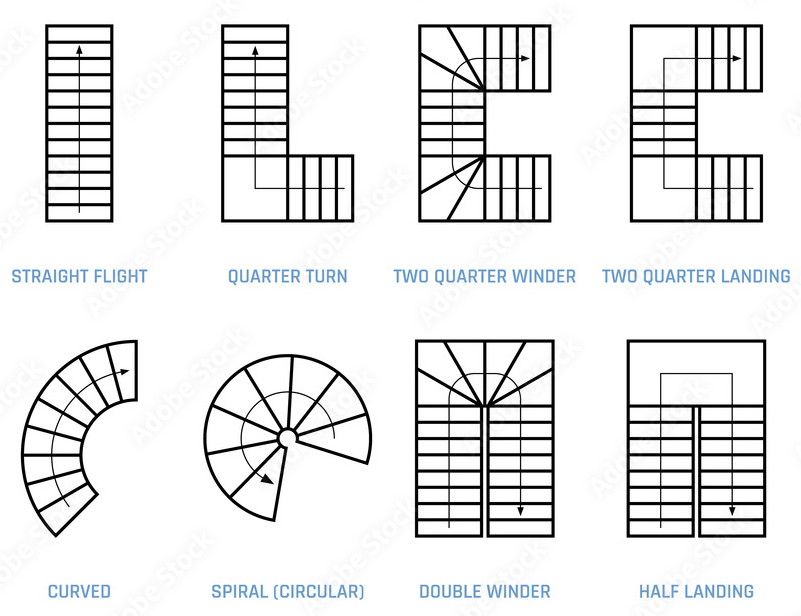 Image Credit: stock.adobe.com
5. Fixtures:
Several fixtures may be incorporated into the drawing. Although electrical plans may not be visible, light fixtures will be shown. You can also see fixtures like a sink, shower, bathtub, stove, or toilet drawn to an approximation of its size. Furniture and other movable fixtures are not ideally included in floor plans.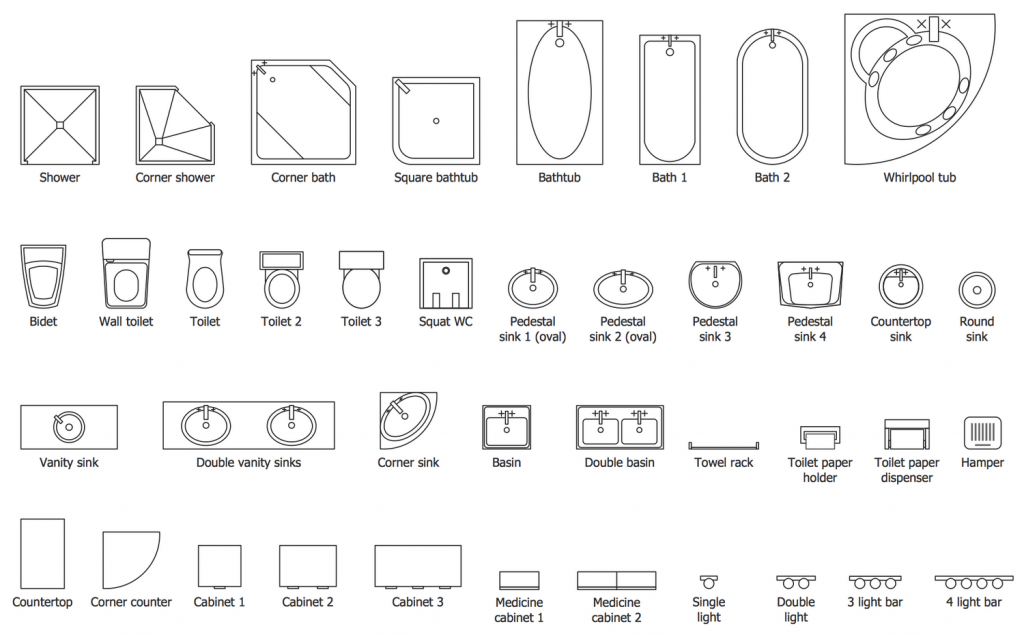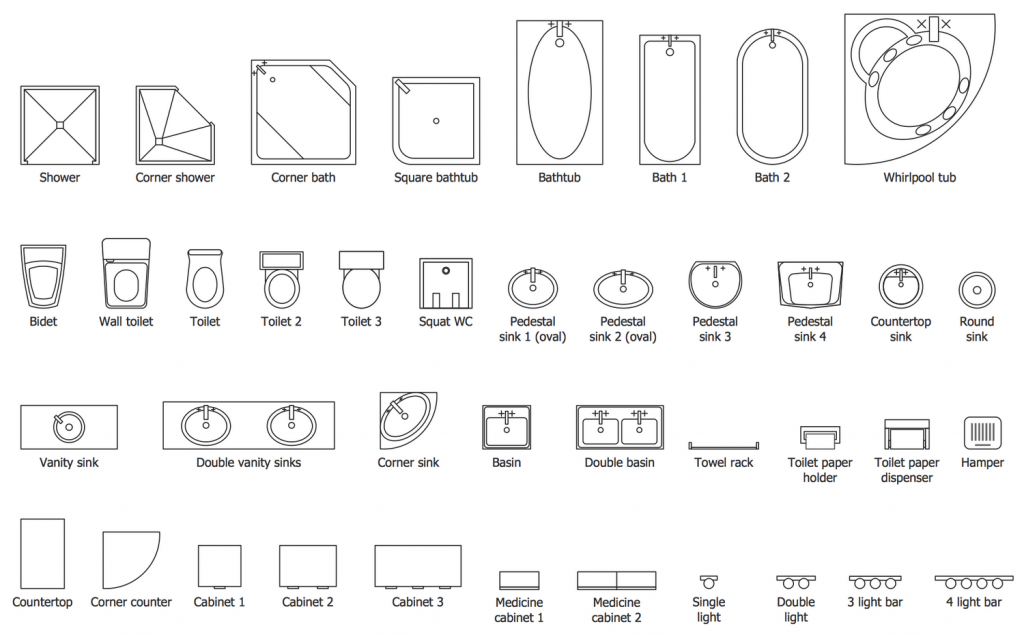 Image Credit: conceptdraw.com
6. Ceiling Height:
This is not a common element on a floor plan. You may find these dimensions on the lower floor plans if the house has multiple levels. It may also be specified in cases where there is an extended ceiling.
Read also – Foyr Neo 2D and 3D Floor Plan Software