This post may contain affiliate links, which means I'll receive a commission if you purchase through my link, at no extra cost to you. Please read full disclosure
here
.
Everyone has that one product that they cannot live without. The product that you will love amidst the hates. As one of the viral TikTok sounds go, "If she has a million fans, I'm one of them. If she has one fan, it's me."
The best part about these products is, they're hella cheap. Oh yeah, everyone has a favorite product that just so happens to not break the bank.
We hope you enjoy and please let us know what your favorite cheap product is that you cannot live without!
Here are all the cheapest products the BSL Team cannot live without.
THE BSL TEAM FAVORITES:
Aquaphor is genuinely my number one used product and it's so cheap. There are so many expensive beauty products that I buy, but nothing will ever be as good as Aquaphor. Your lips will thank you
– Hannah
2. Sarah's ride-or-die lotion
I HATE the feeling of dry skin. Like I get uncomfortable with myself if my hands are even slightly dry haha I would've said Aquafor, but Hannah beat me to it, so this is the second best thing. A bottle of this lasts forever and it works great! –Sarah
3. Sophia's earrings
These are $13 and I have them in all three sizes they offer. I wear them everyday (like actually everyday) and they never turn green. Also, they're so light!!!
– Sophie
4. Shelby's holy grail lip balm
I actually can't live without lip balm… If I'm on a deserted island, bet your bottom dollar this bad boy will be one of my three items I'm allowed (tampons and kindle that never dies with every book that exists in the world on it are my other two items if you're wondering). I feel like there's no other explanation needed (?). Lip balm is amazing. I will say though, I don't mess with Kiehl's lip balm or car maxx, they make my lips super dry. I also love Laneige, but more for the lovely shine it gives my lips. – Shelby
This post was all about the cheapest products the BSL Team cannot live without.
Other posts you'll love:
more ideas you'll love: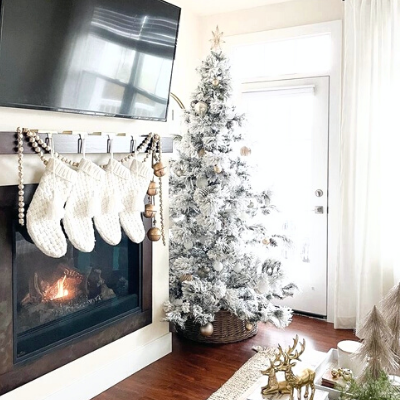 @media(min-width: 300px){:not(#tve) .tcb-global-text-kqk85vct { line-height: 1.25em; background-color: rgba(0, 0, 0, 0); font-family: futura-pt, sans-serif; font-weight: 400; font-style: normal; margin: 0px 0px 26px; padding-top: 0px; padding-bottom: 0px; text-decoration: none solid rgb(34, 34, 34); text-transform: none; border-left: 0px none rgb(34, 34, 34); –tcb-applied-color:rgb(220, 196, 190); font-size: 24px !important; color: rgb(220, 196, 190) !important; –tve-applied-color:rgb(220, 196, 190) !important; }}@media (min-width: 300px){[data-css="tve-u-174208c909a"] { padding-bottom: 0px !important; }:not(#tve) [data-css="tve-u-174208c909c"] { font-size: 18px !important; }[data-css="tve-u-174208c909e"] { padding-bottom: 0px !important; }[data-css="tve-u-174208c90b2″] { margin-top: 0px !important; margin-bottom: 0px !important; padding: 0px !important; }[data-css="tve-u-174208c90b4″] { padding: 0px !important; margin-top: 0px !important; margin-bottom: 0px !important; }[data-css="tve-u-174208c90b5″] { margin-top: 0px !important; margin-bottom: 0px !important; padding: 0px !important; }[data-css="tve-u-174208c90b7″] { margin-top: 0px !important; margin-bottom: 0px !important; padding: 0px !important; }[data-css="tve-u-174208c90b9″] { margin-top: 0px !important; margin-bottom: 0px !important; padding: 0px !important; }[data-css="tve-u-174208c90bb"] { margin-top: 0px !important; margin-bottom: 0px !important; padding: 0px !important; }[data-css="tve-u-174208c90bd"] { margin-top: 0px !important; margin-bottom: 0px !important; padding: 0px !important; }[data-css="tve-u-174208c90c0″] { margin-top: 0px !important; padding: 0px !important; margin-bottom: 0px !important; }[data-css="tve-u-174208c90c2″] { margin-top: 0px !important; margin-bottom: 0px !important; padding: 0px !important; }[data-css="tve-u-174208c90c6″] { margin-top: 0px !important; margin-bottom: 0px !important; padding: 0px !important; }[data-css="tve-u-174208c90c7″] { width: 100%; }[data-css="tve-u-174208c90d3″] { margin-top: 0px !important; margin-bottom: 0px !important; padding: 0px !important; }[data-css="tve-u-174208c90d5″] { margin-top: 0px !important; margin-bottom: 0px !important; padding: 0px !important; }[data-css="tve-u-174208c911f"] { margin-top: 0px !important; margin-bottom: 0px !important; padding: 0px !important; }[data-css="tve-u-174208c9121″] { float: none; margin: 0px auto !important; }[data-css="tve-u-174208c9122″] { width: 147px; float: none; margin-left: auto !important; margin-right: auto !important; }[data-css="tve-u-174208c9151″] { margin-top: 0px !important; margin-bottom: 0px !important; padding: 0px !important; }[data-css="tve-u-174208c9162″] { margin-top: 0px !important; margin-bottom: 0px !important; padding: 0px !important; }:not(#tve) [data-css="tve-u-174208c9166″] { color: rgb(206, 33, 111) !important; }:not(#tve) [data-css="tve-u-174208c9167″] { color: rgb(206, 33, 111) !important; }:not(#tve) [data-css="tve-u-174208c9169″] { color: rgb(220, 196, 190) !important; –tcb-applied-color:rgb(220, 196, 190) !important; –tve-applied-color:rgb(220, 196, 190) !important; }[data-css="tve-u-17420e3d287″] { float: none; margin-left: auto !important; margin-right: auto !important; }[data-css="tve-u-1742138890f"] { width: 265px; float: none; margin-left: auto !important; margin-right: auto !important; margin-top: 0px !important; }[data-css="tve-u-174218162a5″] { width: 265px; float: none; margin-left: auto !important; margin-right: auto !important; }[data-css="tve-u-174208c9151″] > .tve-cb { justify-content: center; display: flex; flex-direction: column; }[data-css="tve-u-1742346946c"] { width: 265px; float: none; margin-left: auto !important; margin-right: auto !important; }[data-css="tve-u-17423480c6a"] { margin: 0px !important; }[data-css="tve-u-17423480f99″] { padding: 0px !important; }[data-css="tve-u-174234822a0″] { margin: 0px !important; }[data-css="tve-u-17423482555″] { padding: 0px !important; }[data-css="tve-u-17423484901″] { margin: 0px !important; }[data-css="tve-u-17423484c8b"] { padding: 0px !important; }[data-css="tve-u-17423488017″] { margin: 0px !important; }[data-css="tve-u-17423488325″] { padding: 0px !important; }[data-css="tve-u-1742348a110″] { margin: 0px !important; }[data-css="tve-u-1742348a508″] { padding: 0px !important; }[data-css="tve-u-1742348c5c4″] { margin: 0px !important; }[data-css="tve-u-1742348c8fb"] { padding: 0px !important; }[data-css="tve-u-1742348e53e"] { margin: 0px !important; }[data-css="tve-u-1742348e85d"] { padding: 0px !important; }[data-css="tve-u-17423493086″] { margin: 0px !important; }[data-css="tve-u-17423493378″] { padding: 0px !important; }[data-css="tve-u-17423495517″] { margin: 0px !important; }[data-css="tve-u-1742349585a"] { padding: 0px !important; }[data-css="tve-u-174234996bc"] { margin: 0px !important; }[data-css="tve-u-17423499a04″] { padding: 0px !important; }[data-css="tve-u-1742349a932″] { margin: 0px !important; }[data-css="tve-u-1742349aecb"] { padding: 0px !important; }[data-css="tve-u-1742349bcad"] { margin: 0px !important; }[data-css="tve-u-1742349bfee"] { padding: 0px !important; }[data-css="tve-u-1742349d47a"] { margin: 0px !important; }[data-css="tve-u-1742349d785″] { padding: 0px !important; }[data-css="tve-u-1742349eb94″] { margin: 0px !important; }[data-css="tve-u-1742349ef05″] { padding: 0px !important; }[data-css="tve-u-1742349fc7d"] { margin: 0px !important; }[data-css="tve-u-1742349ff70″] { padding: 0px !important; }[data-css="tve-u-174234a13b5″] { margin: 0px !important; }[data-css="tve-u-174234a177d"] { padding: 0px !important; }[data-css="tve-u-174234a2776″] { margin: 0px !important; }[data-css="tve-u-174234a2aa2″] { padding: 0px !important; }[data-css="tve-u-174234a4a37″] { margin: 0px !important; }[data-css="tve-u-174234a4d22″] { padding: 0px !important; }[data-css="tve-u-174234a6597″] { margin: 0px !important; }[data-css="tve-u-174234a68fa"] { padding: 0px !important; }[data-css="tve-u-174234a8590″] { margin: 0px !important; }[data-css="tve-u-174234a8923″] { padding: 0px !important; }[data-css="tve-u-174234d6550″] { margin: 0px !important; }[data-css="tve-u-174234d6991″] { padding: 0px !important; }[data-css="tve-u-1758f339a3e"] .tcb-button-link { box-shadow: none; padding-right: 22px; padding-left: 22px; –tve-applied-box-shadow:none; background-image: none !important; background-color: rgb(242, 226, 223) !important; –tve-applied-background-image:none !important; –tve-applied-background-color:rgb(242, 226, 223) !important; padding-top: 12px !important; padding-bottom: 12px !important; }:not(#tve) [data-css="tve-u-1758f339a3e"]:hover .tcb-button-link { background-image: none !important; background-color: rgb(0, 0, 0) !important; }:not(#tve) [data-css="tve-u-1758f339a40″] { color: rgb(0, 0, 0) !important; –tcb-applied-color:rgb(0, 0, 0) !important; –tve-applied-color:rgb(0, 0, 0) !important; font-size: 22px !important; }:not(#tve) [data-css="tve-u-1758f339a3e"] .tcb-button-link { line-height: 1.2em; font-size: 24px; }[data-css="tve-u-1758f339a42″] { –tcb-local-color-icon:rgb(255, 255, 255); –tcb-local-color-var:rgb(255, 255, 255); –tve-icon-size:18px; }:not(#tve) [data-css="tve-u-1758f339a3e"] .tcb-button-link span { color: var(–tve-color, rgb(255, 255, 255)); –tve-applied-color:var$(–tve-color, var$(–tcb-color-3)); –tcb-applied-color:var$(–tcb-color-3); }[data-css="tve-u-1758f339a3e"] { –tve-color:rgb(255, 255, 255); –tve-applied—tve-color:var$(–tcb-color-3); margin-bottom: 20px !important; margin-top: 0px !important; }[data-css="tve-u-1758f339a43″] { margin-top: 0px !important; padding: 0px !important; margin-bottom: 0px !important; }:not(#tve) [data-css="tve-u-1758f339a3e"]:hover [data-css="tve-u-1758f339a40″] { color: rgb(255, 255, 255) !important; –tcb-applied-color:var$(–tcb-color-3) !important; –tve-applied-color:var$(–tcb-color-3) !important; }[data-css="tve-u-1758f3554a2″] .tcb-button-link { box-shadow: none; padding-right: 22px; padding-left: 22px; –tve-applied-box-shadow:none; background-image: none !important; background-color: rgb(242, 226, 223) !important; –tve-applied-background-image:none !important; –tve-applied-background-color:rgb(242, 226, 223) !important; padding-top: 12px !important; padding-bottom: 12px !important; }:not(#tve) [data-css="tve-u-1758f3554a2″]:hover .tcb-button-link { background-image: none !important; background-color: rgb(0, 0, 0) !important; }:not(#tve) [data-css="tve-u-1758f3554a4″] { color: rgb(0, 0, 0) !important; –tcb-applied-color:rgb(0, 0, 0) !important; –tve-applied-color:rgb(0, 0, 0) !important; font-size: 22px !important; }:not(#tve) [data-css="tve-u-1758f3554a2″] .tcb-button-link { line-height: 1.2em; font-size: 24px; }[data-css="tve-u-1758f3554a6″] { –tcb-local-color-icon:rgb(255, 255, 255); –tcb-local-color-var:rgb(255, 255, 255); –tve-icon-size:18px; }:not(#tve) [data-css="tve-u-1758f3554a2″] .tcb-button-link span { color: var(–tve-color, rgb(255, 255, 255)); –tve-applied-color:var$(–tve-color, var$(–tcb-color-3)); –tcb-applied-color:var$(–tcb-color-3); }[data-css="tve-u-1758f3554a2″] { –tve-color:rgb(255, 255, 255); –tve-applied—tve-color:var$(–tcb-color-3); margin-bottom: 20px !important; margin-top: 0px !important; }[data-css="tve-u-1758f3554a7″] { margin-top: 0px !important; padding: 0px !important; margin-bottom: 0px !important; }:not(#tve) [data-css="tve-u-1758f3554a2″]:hover [data-css="tve-u-1758f3554a4″] { color: rgb(255, 255, 255) !important; –tcb-applied-color:var$(–tcb-color-3) !important; –tve-applied-color:var$(–tcb-color-3) !important; }[data-css="tve-u-1758f35b522″] .tcb-button-link { box-shadow: none; padding-right: 22px; padding-left: 22px; –tve-applied-box-shadow:none; background-image: none !important; background-color: rgb(242, 226, 223) !important; –tve-applied-background-image:none !important; –tve-applied-background-color:rgb(242, 226, 223) !important; padding-top: 12px !important; padding-bottom: 12px !important; }:not(#tve) [data-css="tve-u-1758f35b522″]:hover .tcb-button-link { background-image: none !important; background-color: rgb(0, 0, 0) !important; }:not(#tve) [data-css="tve-u-1758f35b522″] .tcb-button-link { line-height: 1.2em; font-size: 24px; }:not(#tve) [data-css="tve-u-1758f35b522″] .tcb-button-link span { color: var(–tve-color, rgb(255, 255, 255)); –tve-applied-color:var$(–tve-color, var$(–tcb-color-3)); –tcb-applied-color:var$(–tcb-color-3); }[data-css="tve-u-1758f35b522″] { –tve-color:rgb(255, 255, 255); –tve-applied—tve-color:var$(–tcb-color-3); margin-bottom: 20px !important; margin-top: 0px !important; }[data-css="tve-u-1758f35b528″] { –tcb-local-color-icon:rgb(255, 255, 255); –tcb-local-color-var:rgb(255, 255, 255); –tve-icon-size:18px; }:not(#tve) [data-css="tve-u-1758f35b52b"] { color: rgb(0, 0, 0) !important; –tcb-applied-color:rgb(0, 0, 0) !important; –tve-applied-color:rgb(0, 0, 0) !important; font-size: 22px !important; }:not(#tve) [data-css="tve-u-1758f35b522″]:hover [data-css="tve-u-1758f35b52b"] { color: rgb(255, 255, 255) !important; –tcb-applied-color:var$(–tcb-color-3) !important; –tve-applied-color:var$(–tcb-color-3) !important; }:not(#tve) [data-css="tve-u-1758f363c69″] { color: rgb(220, 196, 190) !important; –tcb-applied-color:rgb(220, 196, 190) !important; –tve-applied-color:rgb(220, 196, 190) !important; }[data-css="tve-u-1758f36c5d4″] .tcb-button-link { box-shadow: none; padding-right: 22px; padding-left: 22px; –tve-applied-box-shadow:none; background-image: none !important; background-color: rgb(242, 226, 223) !important; –tve-applied-background-image:none !important; –tve-applied-background-color:rgb(242, 226, 223) !important; padding-top: 12px !important; padding-bottom: 12px !important; }:not(#tve) [data-css="tve-u-1758f36c5d4″]:hover .tcb-button-link { background-image: none !important; background-color: rgb(0, 0, 0) !important; }:not(#tve) [data-css="tve-u-1758f36c5d7″] { color: rgb(0, 0, 0) !important; –tcb-applied-color:rgb(0, 0, 0) !important; –tve-applied-color:rgb(0, 0, 0) !important; font-size: 22px !important; }:not(#tve) [data-css="tve-u-1758f36c5d4″] .tcb-button-link { line-height: 1.2em; font-size: 24px; }[data-css="tve-u-1758f36c5d8″] { –tcb-local-color-icon:rgb(255, 255, 255); –tcb-local-color-var:rgb(255, 255, 255); –tve-icon-size:18px; }:not(#tve) [data-css="tve-u-1758f36c5d4″] .tcb-button-link span { color: var(–tve-color, rgb(255, 255, 255)); –tve-applied-color:var$(–tve-color, var$(–tcb-color-3)); –tcb-applied-color:var$(–tcb-color-3); }[data-css="tve-u-1758f36c5d4″] { –tve-color:rgb(255, 255, 255); –tve-applied—tve-color:var$(–tcb-color-3); margin-bottom: 20px !important; margin-top: 0px !important; }[data-css="tve-u-1758f36c5da"] { margin-top: -12px !important; padding: 0px !important; margin-bottom: 15px !important; }:not(#tve) [data-css="tve-u-1758f36c5d4″]:hover [data-css="tve-u-1758f36c5d7″] { color: rgb(255, 255, 255) !important; –tcb-applied-color:var$(–tcb-color-3) !important; –tve-applied-color:var$(–tcb-color-3) !important; }[data-css="tve-u-17cccbbb575″] { padding: 0px !important; }[data-css="tve-u-17cccbbb577″] { width: 353px; margin-left: 10px !important; margin-top: 30px !important; margin-bottom: 15px !important; }[data-css="tve-u-17cccbbb578″] { background-color: rgb(241, 229, 229) !important; –background-color:rgb(241, 229, 229) !important; –tve-applied-background-color:rgb(241, 229, 229) !important; }[data-css="tve-u-17cccbbb579″] { width: 377px; –tve-alignment:center; float: none; margin: 0px auto 10px !important; }[data-css="tve-u-17cccbbb57a"] { max-width: 46.3994%; }[data-css="tve-u-17cccbbb57b"] { max-width: 53.6%; }[data-css="tve-u-17cccbbb57c"] { –tve-alignment:center; float: none; margin: -210px auto 10px !important; }[data-css="tve-u-17cccbbb57d"] { padding-bottom: 0px !important; }[data-css="tve-u-17cccbc04f6″] { padding: 0px !important; }[data-css="tve-u-17cccbc04f8″] { width: 353px; margin: 30px 0px 30px 10px !important; padding-right: 0px !important; padding-left: 15px !important; }[data-css="tve-u-17cccbc04f9″] { background-color: rgb(244, 241, 237) !important; –background-color:rgb(244, 241, 237) !important; –tve-applied-background-color:rgb(244, 241, 237) !important; }[data-css="tve-u-17cccbc04fa"] { width: 377px; –tve-alignment:center; float: none; margin: 0px auto 10px !important; }[data-css="tve-u-17cccbc04fb"] { max-width: 46.398%; }[data-css="tve-u-17cccbc04fc"] { max-width: 53.6%; }[data-css="tve-u-17cccbc04fd"] { margin-top: -185px !important; margin-bottom: 20px !important; }[data-css="tve-u-17cccbc04fe"] { padding-bottom: 0px !important; }[data-css="tve-u-17d20a5994d"] { background-color: rgb(220, 196, 190); –tve-applied-background-color:rgb(220, 196, 190); }:not(#tve) [data-css="tve-u-17d20a5994e"] .ct_column a { font-size: var(–tve-font-size, 18px); line-height: var(–tve-line-height, 1.25em); }[data-css="tve-u-17d20a5994e"] { –tve-font-size:18px; –tve-line-height:1.25em; }[data-css="tve-u-17d20ad4356″] { padding: 0px !important; margin-top: 15px !important; }[data-css="tve-u-17d20ad4358″] { width: 100%; –tve-alignment:center; float: none; margin: 0px auto !important; padding-bottom: 0px !important; }[data-css="tve-u-17d20ad4358″] .tve_image_frame { height: 100%; }[data-css="tve-u-17d20ad4359″] { margin-left: -38px; margin-top: -0.125px; width: 130% !important; max-width: none !important; }[data-css="tve-u-17d20ad435a"] { padding: 0px !important; margin-top: 0px !important; }[data-css="tve-u-17d20ad435b"] { box-shadow: rgba(0, 0, 0, 0.15) 0px 3px 7px 0px; –tve-applied-box-shadow:0px 3px 7px 0px rgba(0, 0, 0, 0.15); margin-right: 20px !important; margin-left: 20px !important; }:not(#tve) [data-css="tve-u-17d20ad435c"] { letter-spacing: 0px; color: rgb(220, 196, 190) !important; –tcb-applied-color:rgb(220, 196, 190) !important; –tve-applied-color:rgb(220, 196, 190) !important; font-size: 22px !important; text-transform: none !important; }[data-css="tve-u-17d20ad435d"] { max-width: 50%; }:not(#tve) [data-css="tve-u-17d20ad435e"] { letter-spacing: 3px; color: rgb(255, 255, 255) !important; –tcb-applied-color:var$(–tcb-color-3) !important; –tve-applied-color:var$(–tcb-color-3) !important; font-size: 16px !important; line-height: 1.25em !important; }[data-css="tve-u-17d20ad435f"] { display: block; margin: 15px 65px !important; background-image: linear-gradient(rgba(207, 188, 184, 0.5), rgba(207, 188, 184, 0.5)) !important; –background-image:linear-gradient(rgba(207, 188, 184, 0.5), rgba(207, 188, 184, 0.5)) !important; –tve-applied-background-image:linear-gradient(rgba(207, 188, 184, 0.5), rgba(207, 188, 184, 0.5)) !important; background-size: auto !important; background-position: 50% 50% !important; background-attachment: scroll !important; background-repeat: no-repeat !important; –background-size:auto !important; –background-position:50% 50% !important; –background-attachment:scroll !important; –background-repeat:no-repeat !important; padding-top: 5px !important; padding-bottom: 2px !important; }[data-css="tve-u-17d20ad4360″] { margin-top: 10px !important; padding-left: 20px !important; padding-right: 20px !important; }[data-css="tve-u-17d20ad4361″] { width: 1050px; margin-top: 0px !important; margin-bottom: 0px !important; }[data-css="tve-u-17d20ad4361″] .tve_image_frame { height: 100%; }[data-css="tve-u-17d20ad4362″] { margin-top: -0.125px; margin-left: -56px; width: 128% !important; max-width: none !important; }[data-css="tve-u-17d20ad4363″] { padding: 0px !important; margin-top: 0px !important; }[data-css="tve-u-17d20ad4364″] { box-shadow: rgba(0, 0, 0, 0.15) 0px 3px 7px 0px; –tve-applied-box-shadow:0px 3px 7px 0px rgba(0, 0, 0, 0.15); margin-right: 20px !important; margin-left: 20px !important; }:not(#tve) [data-css="tve-u-17d20ad4365″] { letter-spacing: 0px; color: rgb(51, 51, 51) !important; –tcb-applied-color:var$(–tcb-color-0) !important; –tve-applied-color:var$(–tcb-color-0) !important; font-size: 22px !important; text-transform: none !important; }[data-css="tve-u-17d20ad4367″] { margin-top: 10px !important; padding-left: 20px !important; padding-right: 20px !important; }:not(#tve) [data-css="tve-u-17d20ad4368″] { letter-spacing: 3px; color: rgb(255, 255, 255) !important; –tcb-applied-color:var$(–tcb-color-3) !important; –tve-applied-color:var$(–tcb-color-3) !important; font-size: 16px !important; }[data-css="tve-u-17d20ad4369″] { margin: 15px 65px !important; padding-top: 5px !important; padding-bottom: 2px !important; background-image: linear-gradient(rgba(207, 188, 184, 0.5), rgba(207, 188, 184, 0.5)) !important; background-size: auto !important; background-position: 50% 50% !important; background-attachment: scroll !important; background-repeat: no-repeat !important; –background-image:linear-gradient(rgba(207, 188, 184, 0.5), rgba(207, 188, 184, 0.5)) !important; –background-size:auto !important; –background-position:50% 50% !important; –background-attachment:scroll !important; –background-repeat:no-repeat !important; –tve-applied-background-image:linear-gradient(rgba(207, 188, 184, 0.5), rgba(207, 188, 184, 0.5)) !important; }:not(#tve) [data-css="tve-u-17d20ad86b1″] { color: rgb(220, 196, 190) !important; –tcb-applied-color:rgb(220, 196, 190) !important; –tve-applied-color:rgb(220, 196, 190) !important; font-size: 26px !important; }[data-css="tve-u-17d20aded7b"] { margin-top: 7px !important; margin-bottom: -11px !important; }[data-css="tve-u-17d20ae9a05″] { margin-top: 10px !important; margin-bottom: 10px !important; }[data-css="tve-u-17d3eff3048″] { float: none; margin-left: auto !important; margin-right: auto !important; }[data-css="tve-u-1742138890f"] .tve_image_frame { height: 262.35px; }[data-css="tve-u-17d3f060c0b"] { width: 100% !important; max-width: none !important; }[data-css="tve-u-17d3f15ea2f"] { margin-top: 0px !important; }[data-css="tve-u-17d3f15edb0″] { padding-top: 0px !important; padding-bottom: 0px !important; }[data-css="tve-u-17d3f17c24b"] { margin-top: 0px !important; }[data-css="tve-u-17d3f17c5cf"] { padding-top: 0px !important; padding-bottom: 0px !important; }[data-css="tve-u-17d3f193838″] { margin-top: 0px !important; }[data-css="tve-u-17d3f193b6e"] { padding-top: 0px !important; padding-bottom: 0px !important; }[data-css="tve-u-17d3f19f8f7″] { margin-top: 0px !important; }[data-css="tve-u-17d3f19fcce"] { padding-top: 0px !important; padding-bottom: 0px !important; }[data-css="tve-u-17d3f1a1093″] { width: 147px; float: none; margin-left: auto !important; margin-right: auto !important; margin-top: -25px !important; }[data-css="tve-u-17d3f1a4130″] { width: 147px; float: none; margin-left: auto !important; margin-right: auto !important; margin-top: -25px !important; }[data-css="tve-u-17d3f1a4cd4″] { width: 147px; float: none; margin-left: auto !important; margin-right: auto !important; margin-top: -25px !important; }[data-css="tve-u-17d3f1ab390″] { margin-top: 0px !important; }[data-css="tve-u-17d3f1ab665″] { padding-top: 0px !important; padding-bottom: 0px !important; }[data-css="tve-u-17d3f1ae159″] { padding-bottom: 0px !important; }[data-css="tve-u-17d3f1b4297″] { padding-bottom: 0px !important; }[data-css="tve-u-17d3f1b60bd"] { margin-top: 0px !important; }[data-css="tve-u-17d3f1b632f"] { padding-top: 0px !important; padding-right: 0px !important; padding-bottom: 0px !important; }[data-css="tve-u-17d3f1b8ecb"] { margin-top: 0px !important; }[data-css="tve-u-17d3f1b924d"] { padding-top: 0px !important; padding-bottom: 0px !important; }[data-css="tve-u-17d3f1baa04″] { margin-top: 0px !important; margin-bottom: 0px !important; }[data-css="tve-u-17d3f1bae00″] { padding-top: 0px !important; padding-bottom: 0px !important; }[data-css="tve-u-17d3f1bc364″] { margin-top: 0px !important; }[data-css="tve-u-17d3f1bc6a5″] { padding-right: 0px !important; padding-top: 0px !important; padding-bottom: 0px !important; }[data-css="tve-u-17d3f1c55c6″] { margin-top: -33px !important; }[data-css="tve-u-17d3f1c5b94″] { padding-top: 0px !important; padding-bottom: 0px !important; }[data-css="tve-u-17d3f1ca34e"] { margin-top: 2px !important; }[data-css="tve-u-17d3f1ca6c9″] { padding-bottom: 0px !important; padding-top: 0px !important; }[data-css="tve-u-17d3f1cbffc"] { margin-top: 0px !important; }[data-css="tve-u-17d3f1cc2cb"] { padding-top: 0px !important; padding-bottom: 0px !important; }[data-css="tve-u-17d3f1cd4cc"] { margin-top: -24px !important; }[data-css="tve-u-17d3f1cd964″] { padding-top: 0px !important; padding-bottom: 0px !important; }[data-css="tve-u-17d3f1d4d0c"] { margin-top: -22px !important; }[data-css="tve-u-17d3f1d4f7e"] { padding-top: 0px !important; padding-bottom: 0px !important; }[data-css="tve-u-17d3f1d7190″] { margin-top: 0px !important; }[data-css="tve-u-17d3f1d74bd"] { padding-right: 0px !important; padding-top: 0px !important; padding-bottom: 0px !important; }[data-css="tve-u-17d3f1da2a8″] { margin-bottom: -12px !important; }[data-css="tve-u-17d3f1dca01″] { margin-top: -13px !important; }[data-css="tve-u-17d3f1dcd36″] { padding-top: 0px !important; padding-bottom: 0px !important; }[data-css="tve-u-17d3f1df156″] { margin-bottom: -14px !important; }[data-css="tve-u-17d3f1e0951″] { margin-bottom: -16px !important; }[data-css="tve-u-17d3f1f0d19″] { max-width: 50%; }[data-css="tve-u-17d3f1f10a8″] { justify-content: flex-end !important; }[data-css="tve-u-17d3f2051c8″] { max-width: 100%; }[data-css="tve-u-17d3f205c3c"] { margin-top: -5px !important; }[data-css="tve-u-17d3f23dff3″] { max-width: 50%; }[data-css="tve-u-17d3f24078c"] { max-width: 50%; }[data-css="tve-u-17d3f240b06″] { justify-content: flex-end !important; }[data-css="tve-u-17d3f264ff1″] { float: none; margin: -9px auto 0px !important; }[data-css="tve-u-17d3f27fce7″] { margin-bottom: -23px !important; }[data-css="tve-u-17d3f2867d5″] { float: none; margin-left: auto !important; margin-right: auto !important; margin-bottom: 0px !important; }[data-css="tve-u-17d3f2a983b"] { width: 265px; –tve-alignment:center; float: none; margin-left: auto !important; margin-right: auto !important; }[data-css="tve-u-17d3f2db9af"] { max-width: 50%; }[data-css="tve-u-17d3f2dbd48″] { justify-content: flex-end !important; }[data-css="tve-u-1742346946c"] .tve_image_frame { height: 286.335px; }[data-css="tve-u-17d3f2dd38b"] { margin-top: -11px; width: 100% !important; max-width: none !important; }[data-css="tve-u-174218162a5″] .tve_image_frame { height: 283.577px; }[data-css="tve-u-17d3f2dde85″] { margin-top: -11px; width: 100% !important; max-width: none !important; }[data-css="tve-u-17d3f3027d1″] { max-width: 100%; }[data-css="tve-u-17d3f3039b0″] { margin-bottom: -38px !important; }[data-css="tve-u-17d3f304859″] { float: none; margin-left: auto !important; margin-right: auto !important; margin-bottom: 10px !important; }[data-css="tve-u-17d3f3070ab"] { float: none; margin-left: auto !important; margin-right: auto !important; margin-bottom: 0px !important; }[data-css="tve-u-17d3f3191a3″] { float: none; margin-left: auto !important; margin-right: auto !important; margin-bottom: 0px !important; }[data-css="tve-u-17d3f3269f0″] { float: none; margin-left: auto !important; margin-right: auto !important; margin-bottom: 0px !important; }[data-css="tve-u-17d3f327e0a"] { float: none; margin-left: auto !important; margin-right: auto !important; margin-bottom: 0px !important; }[data-css="tve-u-17d3f3369ea"] { float: none; margin-left: auto !important; margin-right: auto !important; }[data-css="tve-u-17d3f338ec8″] { float: none; margin-left: auto !important; margin-right: auto !important; }[data-css="tve-u-17d3f33df5f"] { float: none; margin-left: auto !important; margin-right: auto !important; }[data-css="tve-u-17d3f3418f1″] { float: none; margin: 0px auto !important; }[data-css="tve-u-17d3f342aa9″] { float: none; margin-left: auto !important; margin-right: auto !important; }[data-css="tve-u-17d3f347b0e"] { float: none; margin-left: auto !important; margin-right: auto !important; }[data-css="tve-u-17d3f349f21″] { float: none; margin-left: auto !important; margin-right: auto !important; margin-bottom: 20px !important; }[data-css="tve-u-17d3f34e863″] { float: none; margin-left: auto !important; margin-right: auto !important; }[data-css="tve-u-17d3f35082f"] { float: none; margin: 0px auto !important; }[data-css="tve-u-17d3f3512e8″] { float: none; margin: 0px auto !important; }[data-css="tve-u-17d3f352acd"] { float: none; margin-left: auto !important; margin-right: auto !important; }[data-css="tve-u-17d3f354786″] { float: none; margin-left: auto !important; margin-right: auto !important; }[data-css="tve-u-17d3f355df8″] { float: none; margin: 0px auto !important; }[data-css="tve-u-17d3f356ecc"] { float: none; margin-left: auto !important; margin-right: auto !important; }[data-css="tve-u-17d3f35a81a"] { float: none; margin: 0px auto !important; }[data-css="tve-u-17d3f35df11″] { float: none; margin-left: auto !important; margin-right: auto !important; }[data-css="tve-u-17d3f3608ae"] { float: none; margin: 0px auto !important; }[data-css="tve-u-17d3f363d71″] { float: none; margin-left: auto !important; margin-right: auto !important; }[data-css="tve-u-17d3f37192d"] { float: none; margin: 0px auto !important; }[data-css="tve-u-17d3f372989″] { float: none; margin: 0px auto !important; }[data-css="tve-u-17d3f373a0a"] { float: none; margin-left: auto !important; margin-right: auto !important; }[data-css="tve-u-17d3f376323″] { float: none; margin-left: auto !important; margin-right: auto !important; }[data-css="tve-u-17d3f386dda"] { width: 100%; margin-top: -13px !important; }[data-css="tve-u-17d3f386ddc"] { padding: 0px !important; margin-bottom: 15px !important; margin-top: 15px !important; }[data-css="tve-u-17d3f3aadcb"] { padding: 0px !important; }[data-css="tve-u-17d3f3aadcd"] { width: 100%; –tve-alignment:center; float: none; margin: 0px auto !important; padding-bottom: 0px !important; }[data-css="tve-u-17d3f3aadcd"] .tve_image_frame { height: 100%; }[data-css="tve-u-17d3f3aadce"] { margin-left: -10px; width: 125% !important; max-width: none !important; }[data-css="tve-u-17d3f3aadcf"] { padding: 0px !important; margin-top: 0px !important; }[data-css="tve-u-17d3f3aadd0″] { box-shadow: rgba(0, 0, 0, 0.15) 0px 3px 7px 0px; –tve-applied-box-shadow:0px 3px 7px 0px rgba(0, 0, 0, 0.15); margin-right: 20px !important; margin-left: 20px !important; }:not(#tve) [data-css="tve-u-17d3f3aadd1″] { letter-spacing: 0px; color: rgb(220, 196, 190) !important; –tcb-applied-color:rgb(220, 196, 190) !important; –tve-applied-color:rgb(220, 196, 190) !important; font-size: 22px !important; text-transform: none !important; }[data-css="tve-u-17d3f3aadd2″] { max-width: 50%; }:not(#tve) [data-css="tve-u-17d3f3aadd3″] { letter-spacing: 3px; color: rgb(255, 255, 255) !important; –tcb-applied-color:var$(–tcb-color-3) !important; –tve-applied-color:var$(–tcb-color-3) !important; font-size: 16px !important; line-height: 1.25em !important; }[data-css="tve-u-17d3f3aadd5″] { display: block; margin: 15px 65px !important; background-image: linear-gradient(rgba(207, 188, 184, 0.5), rgba(207, 188, 184, 0.5)) !important; –background-image:linear-gradient(rgba(207, 188, 184, 0.5), rgba(207, 188, 184, 0.5)) !important; –tve-applied-background-image:linear-gradient(rgba(207, 188, 184, 0.5), rgba(207, 188, 184, 0.5)) !important; background-size: auto !important; background-position: 50% 50% !important; background-attachment: scroll !important; background-repeat: no-repeat !important; –background-size:auto !important; –background-position:50% 50% !important; –background-attachment:scroll !important; –background-repeat:no-repeat !important; padding-top: 5px !important; padding-bottom: 2px !important; }[data-css="tve-u-17d3f3aadd6″] { margin-top: 10px !important; padding-left: 20px !important; padding-right: 20px !important; }[data-css="tve-u-17d3f3aadd7″] { width: 1050px; margin-top: 0px !important; margin-bottom: 0px !important; }[data-css="tve-u-17d3f3aadd7″] .tve_image_frame { height: 100%; }[data-css="tve-u-17d3f3aadd8″] { margin-top: 0px; margin-left: -50px; width: 125% !important; max-width: none !important; }[data-css="tve-u-17d3f3aadd9″] { padding: 0px !important; margin-top: 0px !important; }[data-css="tve-u-17d3f3aadda"] { box-shadow: rgba(0, 0, 0, 0.15) 0px 3px 7px 0px; –tve-applied-box-shadow:0px 3px 7px 0px rgba(0, 0, 0, 0.15); margin-right: 20px !important; margin-left: 20px !important; }:not(#tve) [data-css="tve-u-17d3f3aaddb"] { letter-spacing: 0px; color: rgb(51, 51, 51) !important; –tcb-applied-color:var$(–tcb-color-0) !important; –tve-applied-color:var$(–tcb-color-0) !important; font-size: 22px !important; text-transform: none !important; }[data-css="tve-u-17d3f3aaddc"] { margin-top: 10px !important; padding-left: 20px !important; padding-right: 20px !important; }:not(#tve) [data-css="tve-u-17d3f3aaddd"] { letter-spacing: 3px; color: rgb(255, 255, 255) !important; –tcb-applied-color:var$(–tcb-color-3) !important; –tve-applied-color:var$(–tcb-color-3) !important; font-size: 16px !important; }[data-css="tve-u-17d3f3aadde"] { margin: 15px 65px !important; padding-top: 5px !important; padding-bottom: 2px !important; background-image: linear-gradient(rgba(207, 188, 184, 0.5), rgba(207, 188, 184, 0.5)) !important; background-size: auto !important; background-position: 50% 50% !important; background-attachment: scroll !important; background-repeat: no-repeat !important; –background-image:linear-gradient(rgba(207, 188, 184, 0.5), rgba(207, 188, 184, 0.5)) !important; –background-size:auto !important; –background-position:50% 50% !important; –background-attachment:scroll !important; –background-repeat:no-repeat !important; –tve-applied-background-image:linear-gradient(rgba(207, 188, 184, 0.5), rgba(207, 188, 184, 0.5)) !important; }[data-css="tve-u-17d3f3ae43c"] { –tve-border-width:1px; border-top: 1px solid rgb(34, 34, 34) !important; border-bottom: 1px solid rgb(34, 34, 34) !important; }}@media (max-width: 767px){[data-css="tve-u-174208c909a"] { padding-bottom: 0px !important; }[data-css="tve-u-17cccbbb577″] { –tve-alignment:center; float: none; margin: 0px auto 1px !important; }[data-css="tve-u-17cccbbb579″] { width: 335px; }[data-css="tve-u-17cccbbb57f"] { margin-top: 0px; margin-left: 0px; width: 100% !important; max-width: none !important; }[data-css="tve-u-17cccbbb579″] .tve_image_frame { height: 100%; }[data-css="tve-u-17cccbbb57c"] { margin-top: -189px !important; }[data-css="tve-u-17cccbc04f8″] { width: 311px; –tve-alignment:center; float: none; padding-left: 0px !important; margin: 0px auto !important; }[data-css="tve-u-17cccbc04fd"] { margin-top: -156px !important; }[data-css="tve-u-17cccbc04fe"] { padding-top: 0px !important; }:not(#tve) [data-css="tve-u-174208c9166″] { line-height: 1.2em !important; font-size: 35px !important; }:not(#tve) [data-css="tve-u-1758f363c69″] { line-height: 1.2em !important; font-size: 33px !important; }:not(#tve) [data-css="tve-u-174208c9167″] { font-size: 35px !important; line-height: 1.2em !important; }:not(#tve) [data-css="tve-u-174208c9169″] { line-height: 1.2em !important; font-size: 35px !important; }[data-css="tve-u-17d20ad435d"] { max-width: 43.6249%; }[data-css="tve-u-17d20ad435b"] { margin-bottom: 0px !important; }[data-css="tve-u-17d20ad4363″] { margin-top: 25px !important; }[data-css="tve-u-17d20ad4364″] { box-shadow: none; –tve-applied-box-shadow:none; }[data-css="tve-u-17d20ad436a"] { box-shadow: rgba(0, 0, 0, 0.2) 0px 4px 10px 0px; –tve-applied-box-shadow:0px 4px 10px 0px rgba(0, 0, 0, 0.2); }[data-css="tve-u-17d20ad4367″] { padding-bottom: 25px !important; }[data-css="tve-u-17d20ad4360″] { padding-bottom: 25px !important; }[data-css="tve-u-17d3eff3048″] { margin-bottom: -330px !important; }[data-css="tve-u-17d3f24078c"] { max-width: 100%; }[data-css="tve-u-17d3f240b06″] { margin-top: 21px !important; }[data-css="tve-u-17d3f304859″] { margin-bottom: -353px !important; }[data-css="tve-u-17d3f3070ab"] { margin-bottom: -398px !important; }[data-css="tve-u-17d3f3369ea"] { margin-bottom: -368px !important; }[data-css="tve-u-17d3f338ec8″] { margin-bottom: -240px !important; }[data-css="tve-u-17d3f3191a3″] { margin-bottom: -392px !important; }[data-css="tve-u-17d3f33df5f"] { margin-bottom: -365px !important; }[data-css="tve-u-17d3f340572″] { margin-top: -27px !important; }[data-css="tve-u-17d3f3418f1″] { margin-top: 19px !important; }[data-css="tve-u-17d3f342aa9″] { margin-bottom: -243px !important; }[data-css="tve-u-17d3f2867d5″] { margin-bottom: -370px !important; }[data-css="tve-u-17d3f347b0e"] { margin-bottom: -304px !important; }[data-css="tve-u-17d3f349f21″] { margin-bottom: -298px !important; }[data-css="tve-u-17d3f34e863″] { margin-bottom: -371px !important; }[data-css="tve-u-17d3f35082f"] { margin-top: 7px !important; }[data-css="tve-u-17d3f3512e8″] { margin-top: 11px !important; }[data-css="tve-u-17d3f352acd"] { margin-bottom: -374px !important; }[data-css="tve-u-17d3f354786″] { margin-bottom: -368px !important; }[data-css="tve-u-17d3f355df8″] { margin-top: 18px !important; }[data-css="tve-u-17d3f356ecc"] { margin-bottom: -345px !important; }[data-css="tve-u-17d3f3269f0″] { margin-bottom: -260px !important; }[data-css="tve-u-17d3f35a81a"] { padding-top: 13px !important; }[data-css="tve-u-17d3f327e0a"] { margin-bottom: -394px !important; }[data-css="tve-u-17d3f35df11″] { margin-bottom: -362px !important; }[data-css="tve-u-17d3f35fbf4″] { margin-top: -24px !important; }[data-css="tve-u-17d3f3608ae"] { padding-bottom: 2px !important; }[data-css="tve-u-17d3f1f10a8″] { margin-top: 9px !important; }[data-css="tve-u-17d3f363d71″] { margin-bottom: -364px !important; }[data-css="tve-u-17d3f3670f5″] { margin-top: -13px !important; }[data-css="tve-u-17d3f1a1093″] { margin-top: 20px !important; }[data-css="tve-u-17d3f1a4130″] { margin-top: 20px !important; }[data-css="tve-u-17d3f1a4cd4″] { margin-top: 20px !important; }[data-css="tve-u-17d3f37192d"] { padding-top: 22px !important; }[data-css="tve-u-17d3f372989″] { margin-top: 11px !important; }[data-css="tve-u-17d3f373a0a"] { margin-bottom: -348px !important; }[data-css="tve-u-17d3f376323″] { margin-bottom: -303px !important; }[data-css="tve-u-17420e3d287″] { margin-bottom: -324px !important; }[data-css="tve-u-17d3f388ac8″] { margin-left: 0px; }[data-css="tve-u-17d3f386dda"] { margin-bottom: 4px !important; margin-top: -24px !important; }[data-css="tve-u-17d3f3aadd2″] { max-width: 43.6249%; }[data-css="tve-u-17d3f3aadd0″] { margin-bottom: 0px !important; }[data-css="tve-u-17d3f3aadd9″] { margin-top: 25px !important; }[data-css="tve-u-17d3f3aadda"] { box-shadow: none; –tve-applied-box-shadow:none; }[data-css="tve-u-17d3f3aaddf"] { box-shadow: rgba(0, 0, 0, 0.2) 0px 4px 10px 0px; –tve-applied-box-shadow:0px 4px 10px 0px rgba(0, 0, 0, 0.2); }[data-css="tve-u-17d3f3aaddc"] { padding-bottom: 25px !important; }[data-css="tve-u-17d3f3aadd6″] { padding-bottom: 25px !important; }:not(#tve) [data-css="tve-u-17d3f3ec872″] { line-height: 1.2em !important; }:not(#tve) [data-css="tve-u-17d3f3f59b2″] { line-height: 1.2em !important; }:not(#tve) [data-css="tve-u-17d3f3f77e4″] { line-height: 1.2em !important; }[data-css="tve-u-17d3f3f8230″] { margin-top: 12px !important; }:not(#tve) [data-css="tve-u-17d3f3fa729″] { line-height: 1.2em !important; }:not(#tve) [data-css="tve-u-17d3f3fc3b5″] { line-height: 1.2em !important; }:not(#tve) [data-css="tve-u-17d3f3fe3c6″] { line-height: 1.2em !important; }:not(#tve) [data-css="tve-u-17d3f4006de"] { line-height: 1.2em !important; }[data-css="tve-u-17d3f400f23″] { margin-top: 13px !important; }:not(#tve) [data-css="tve-u-17d3f40495b"] { line-height: 1.2em !important; }:not(#tve) [data-css="tve-u-17d3f4056cc"] { line-height: 1.2em !important; }:not(#tve) [data-css="tve-u-17d3f40a392″] { line-height: 1.2em !important; }[data-css="tve-u-17d3f40a539″] { max-width: 100%; }:not(#tve) [data-css="tve-u-17d3f40c1a9″] { line-height: 1.2em !important; }:not(#tve) [data-css="tve-u-17d3f40d081″] { line-height: 1.2em !important; }:not(#tve) [data-css="tve-u-17d3f40e1cc"] { line-height: 1.2em !important; }:not(#tve) [data-css="tve-u-17d3f40f448″] { line-height: 1.2em !important; }:not(#tve) [data-css="tve-u-17d3f41069c"] { line-height: 1.2em !important; }:not(#tve) [data-css="tve-u-17d3f412af6″] { line-height: 1.2em !important; }:not(#tve) [data-css="tve-u-17d3f41397e"] { line-height: 1.2em !important; }:not(#tve) [data-css="tve-u-17d3f41570a"] { line-height: 1.2em !important; }:not(#tve) [data-css="tve-u-17d3f416ae3″] { line-height: 1.2em !important; }:not(#tve) [data-css="tve-u-17d3f417c52″] { line-height: 1.2em !important; }:not(#tve) [data-css="tve-u-17d3f418ea8″] { line-height: 1.2em !important; }:not(#tve) [data-css="tve-u-17d3f41a4b0″] { line-height: 1.2em !important; }:not(#tve) [data-css="tve-u-17d3f420ff5″] { line-height: 1.2em !important; }[data-css="tve-u-17d3f42201b"] { margin-top: -6px !important; }[data-css="tve-u-17d3f4231f5″] { margin-bottom: -15px !important; }}
This post is all about apartment Christmas decor. It's the most wonderful time of the year for all of you Christmas lovers out there! Listening to Continue Reading
Reader Interactions