Houses with lower ceilings tend to have smaller and more restrictive spaces. Most individuals also paint their coving or cornicing in white along with the ceiling for the best interior design, especially in the dining room. The decorating secret outcome of the white paint is, that the spaces appear smaller.
The standard ceiling height is about 240cms. To achieve a heightened effect, one can paint the cornice the same as the walls. It will create a continuous flow to the eye. The decorating tip will create the effect that the ceiling starts higher creating an exaggerated space within the building.
To add on to the heightened effect for your design style, you can color the skirting the same color as the walls. It will avoid the color being broken creating a longer line and a more vertical feel. You can as well exaggerate the height by drawing vertical stripes using floor-to-ceiling curtains.
The drapery curtains can be hung high-end just under the ceiling or you can insert a rail within the ceiling. You can also use long mirrors to draw the effect of your home look in Los Angeles.
Read also – 21 Types of Interior Design Styles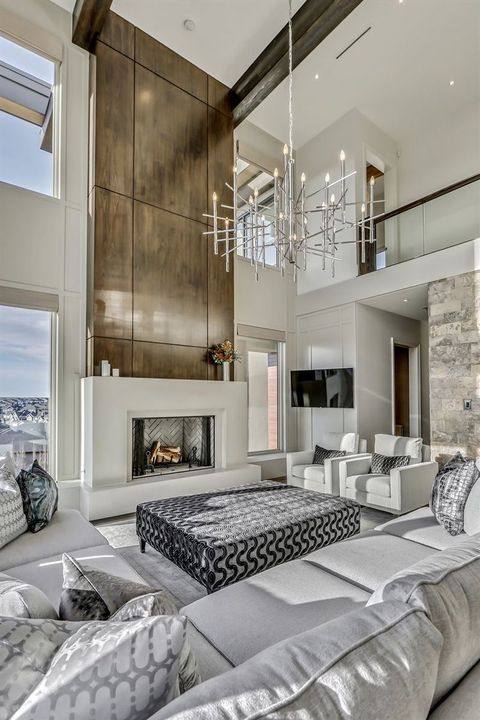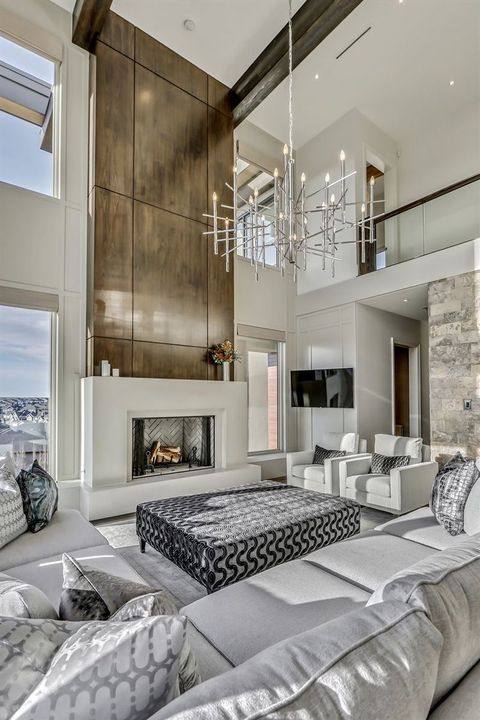 Image Credit: pinterest.com