Shoji is a door or a window separating spaces (Japanese style). It's translucent with sheets on a lattice frame. It's designed to slide but it can occasionally be hinged in a rustic style. Its light weight makes it easy to slide or be removed and stored in a closet.
Japanese traditional buildings may have only one large room, under a roof supported by a post-and-lintel frame, with few or no permanent interior or exterior walls. The space is then flexibly subdivided as needed by the removable sliding wall panels.
The posts are generally placed one tatami-length (about 2 m or 6 ft.) apart, and the shoji slide in two parallel wood-groove tracks between them. In modern architecture, the shoji often does not form the exterior surface of the building; they sit inside a sliding glass door or window.
Shoji is valued due to drawing out shallow boundaries between the interior and the exterior. The exterior effects can be felt from the inside such as the swaying silhouettes of trees, or the chirping birds from the elongated trees and greeneries.
As exterior walls, shoji illuminates sunlight rays into the house; while interior partitions, they transmit natural light deep to the interiors. While shoji block wind, they do allow air to diffuse through which is essential when the buildings use charcoal to heat up the spaces.
Similar to curtains, shojis offer visual privacy, with unrestrictive sounds. Shojis also foster effective communication through soft, calm, and graceful speeches. Soft speeches are a critical ethos influencing the sukiya-zukuri architecture. However, sliding doors cannot traditionally be locked.
Read also – 15 Ways To Add Coastal Interior Design Style To Your Home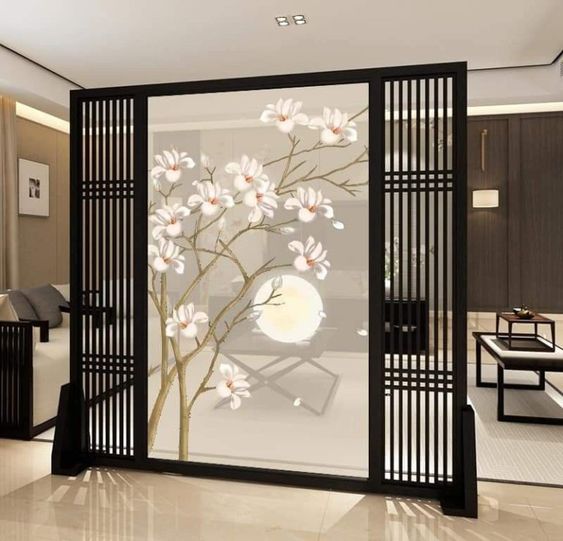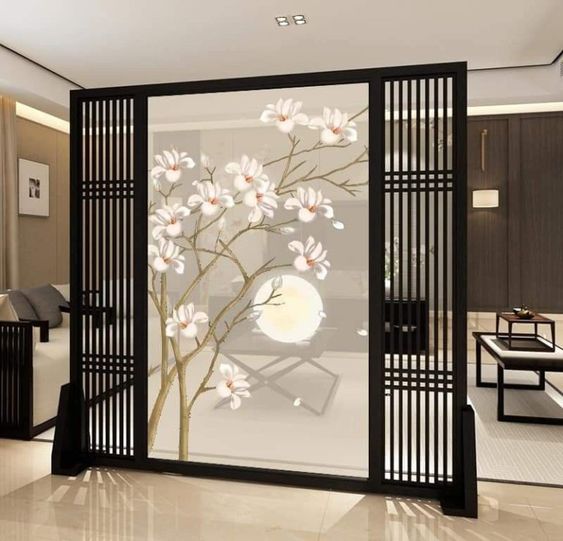 Image Credit: pinterest.com