Foyr Neo is our top choice, and rest assured, this is the one to beat. It is the first design technology to provide a full, end-to-end design workflow in a single application. Professionals use Neo to quickly and simply create and exhibit their ideas before beginning any real-world work, allowing them to gain immediate feedback from clients and ensuring the completed result is flawless. Thousands of interior designers use Neo to interact with customers, create stunning places, and experience the infinite possibilities of creativity all around the world.
Floor plans, color palettes, and room layouts are all made easier using Foyr Neo. This is the first of several apps that allow you to render your design ideas in high-quality 2D and 3D models.
The best aspect of Foyr Neo is that you can share your home design plans, complete with décor, furniture, color scheme, and fixtures, with anybody at any time because it works on any browser. The easy share option is available by email or by sending a text message with the link.
Read also – Best Bathroom Planner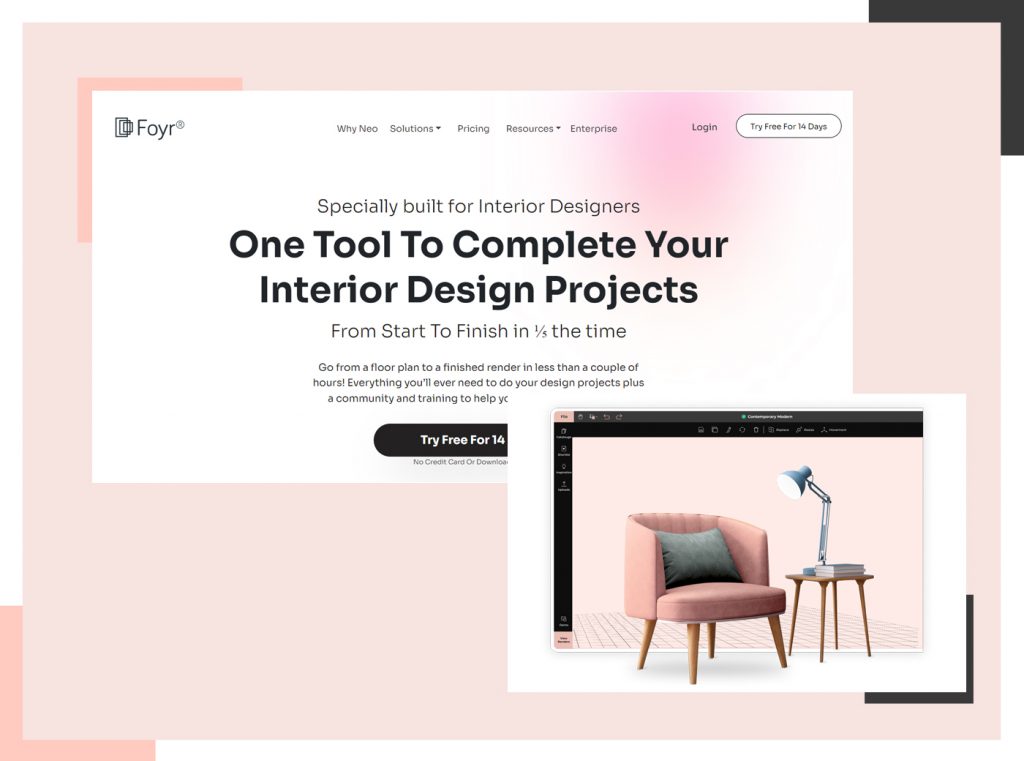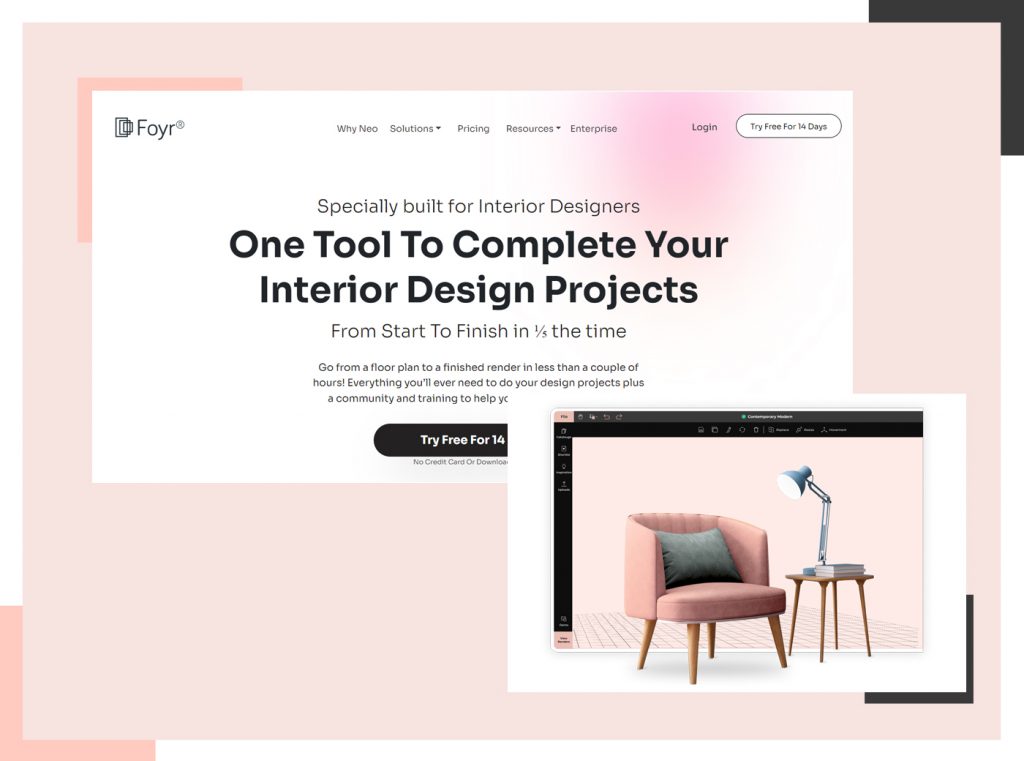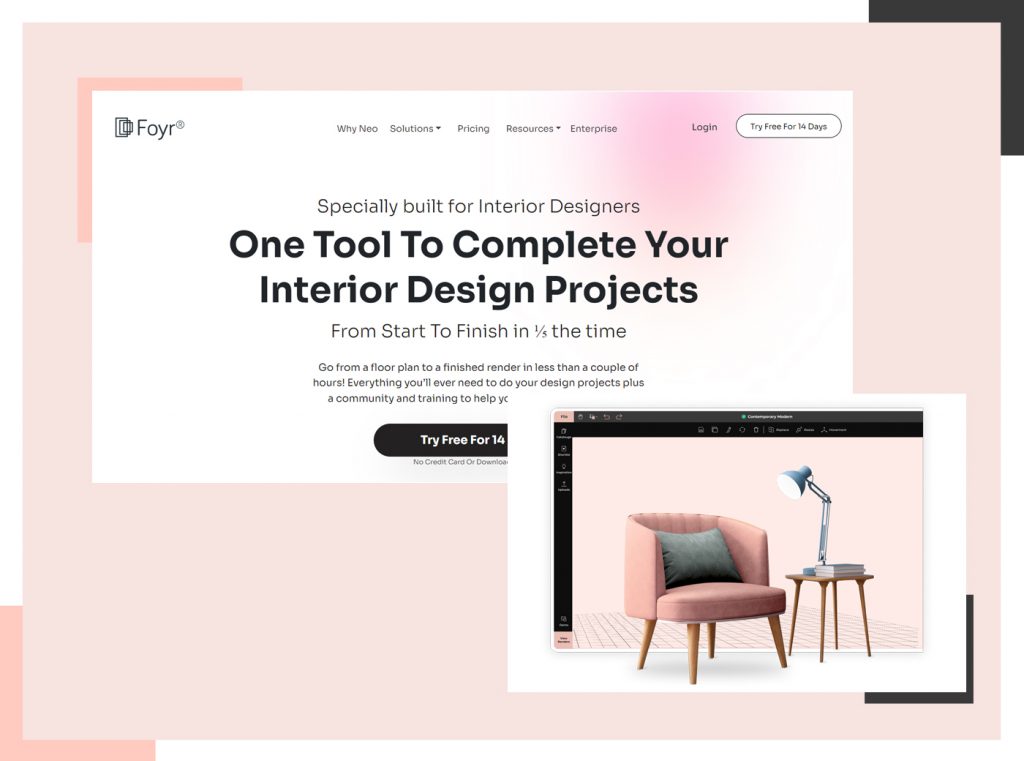 It is quite simple to use, so even inexperienced house decorators and recent interior design grads may use it without difficulty. For professional interior designers, it is also a popular home design software. The enormous range of design alternatives, not to mention the possibility to construct open floor plans in the living room and kitchen without compromising the integrity, are all appealing.
Overall, Foyr Neo is a great interior design software that appeals to a wide range of people. It also has a reduced membership charge than other design applications, making it the ideal option for you.
Using a cloud-based platform, this application is extremely user-friendly. Regardless of whether you're using an iOS or Android device, you may utilize this easy program in your browser.
Foyr Neo is a premium app that comes with a 14-day free trial. You have the option of selecting one of the following plans: